For telcos, getting back to basics is key to future growth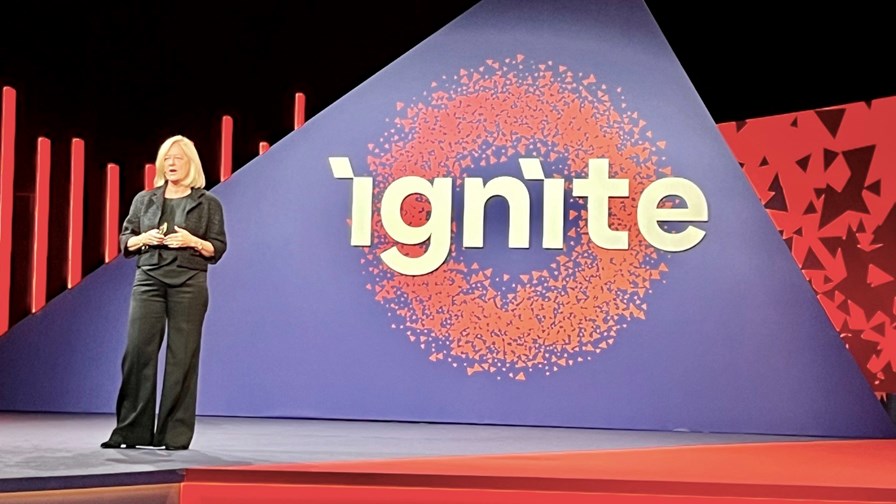 Sober telcos are taking stock of their financial positions
Many are in Copenhagen for the DTW23 event to take stock and figure out where top- and bottom-line growth might come from
There's a lot of talk about GenAI, of course, and how that might help
But the key recommendations from the telcos themselves hinge upon connectivity and internal focus rather than the next hot tech
'Back to basics' appears to be the new telco mantra
Copenhagen – DTW23 – While there has been much talk here in Copenhagen about the potential impact of AI in the telecom sector and the various steps network operators are taking on the way to becoming digital service providers (DSPs), the main takeaways for the telco community have been more sobering and linked to the basic need to generate higher revenues and improve profitability. The key to achieving these goals, it seems, is to focus much more on what network operators do best – enabling connectivity and then building on top of that.
The tone for the week was set at the beginning of the event when Nik Willetts, president and CEO at the TM Forum, the organiser of the event, pointed out that the network operator sector has invested $1tn over the past five years and generated a 1% return from that massive capital outlay. The sector has "reached a crisis point… the clock is ticking… there is no silver bullet," he warned. He didn't offer any jokes to counter the doom and gloom. "This industry has three years at the most to turn itself around," he opined.
No one seemed shocked – but that's because this isn't such a shocking revelation. The traditional telcos have been searching for a new lease of life for a while and there had been great hopes that 5G might help deliver new impetus and growth, but that hasn't happened – see 5G reality bites hard in South Korea.
For some, the answer is massive reinvention – SK Telecom, for example, is aiming to position itself as an AI company.
But for many of the operators sharing their views here in Copenhagen, the answer appears to be to reset, to refocus on core competencies and strengths and to build on those, and that means building on the foundations of reliable and market-leading connectivity – in other words, going back to basics.
A prime example is Sweden's Telia. Its current CEO, Allison Kirkby (pictured above), noted that when she took on the role in 2020, the operator was spending significant sums on Champions League soccer rights and advertising-funded TV, markets in which it couldn't be a profitable market leader, while at the same time it didn't have a capital allocation for 5G rollouts. It also had a broad portfolio of assets, not all of which were critical to the business, and legacy support systems that meant nothing could be done quickly. "It turned out we needed to change everything," she noted.
In essence, Kirkby's main focus was on delivering optimal fixed and wireless connectivity, developing services that could be offered on top of that connectivity, investing in digital support systems that enabled easier customer interactions and delivering everything in a sustainable way, something that has become increasingly important to customers in the Nordics.
The end result has been a return to sales growth, though group margins are still being hampered by some legacy operations that are still being restructured, as we noted in July.
Kirkby's key advice for her peers is to avoid rushing into new and non-core areas of business and to focus primarily on what network operators do best – connecting customers. And that's an approach she'll be taking to BT Group, as she is due to take over the CEO role at the UK operator by the end of January 2024 at the latest.
It's also worth noting that while Orange was not represented during the keynote addresses here this week, the French giant's relatively new CEO, Christel Heydemann, stated when she introduced the company's new strategy in February this year that to survive and thrive, telecom operators need to turn away from launching shiny new services or applications and instead focus on building and running highly-efficient next-generation networks and building the business from there. It's notable that, since then, Heydemann has announced a new strategy for Orange Bank that will ultimately see the operator step back from the financial services sector in Europe – see Orange checks out of the banking sector.
The view that telcos should focus on their core strengths, while instilling a more focused corporate culture so that the whole company is pulling in a single unified direction, was echoed by a number of executives here this week.
Vikram Sinha, president director and CEO of Indonesia's Indosat Ooredoo Hutchison, is intent on having a management team that is focused on making the most of the business opportunities afforded by a growing economy and being absolutely clear about what not to spend time and effort on, as well as knowing where to focus resources. He cautioned other operators to not get carried away with new developments and "falling into the trap" of the next big thing.
Even Kiran Thomas, president of India's market leader Reliance Jio, needs to be very focused on core connectivity services and "the clear opportunities" on offer, not only from 4G (and now 5G) connectivity but also, increasingly, fixed broadband connectivity, a service opportunity that has not to date been much of a consideration in India.
Does this mean telcos are not going to develop and launch new services and exploit their emerging digital platforms? Not at all, but what is front and centre right now, it seems, is ensuring that the services at which telcos excel – wireless and fixed connectivity – are at the heart of business strategies and go-to-market approaches to build (and in some cases rebuild) relationships with customers.
For sure, the innovative use of generative AI (GenAI), for example, will be evident and be championed, but this isn't going to move the needle on the top and bottom line, at least in the short term. What the telcos want to do, and need to do, right now is get back on an even keel, get a greater return from their existing investments, and then build from there. They need more than a 1% return.
These sentiments, it should be noted, chime with the views of the top telco technology executives who shared their views with TelecomTV for our recent Big Picture report: When asked about the business potential of a range of services at their particular companies, business fixed and mobile services, along with internet of things (IoT) connectivity, commanded three of the top four positions in the ranking (security services came top of the pile). Content and gaming came bottom of the pile.
So expect to hear more about 'core' connectivity services, and less about emerging but speculative new applications, from many traditional telcos in the next couple of years as they look to get their businesses back on an even keel.
- Ray Le Maistre, Editorial Director, TelecomTV
Email Newsletters
Sign up to receive TelecomTV's top news and videos, plus exclusive subscriber-only content direct to your inbox.