Orange checks out of the banking sector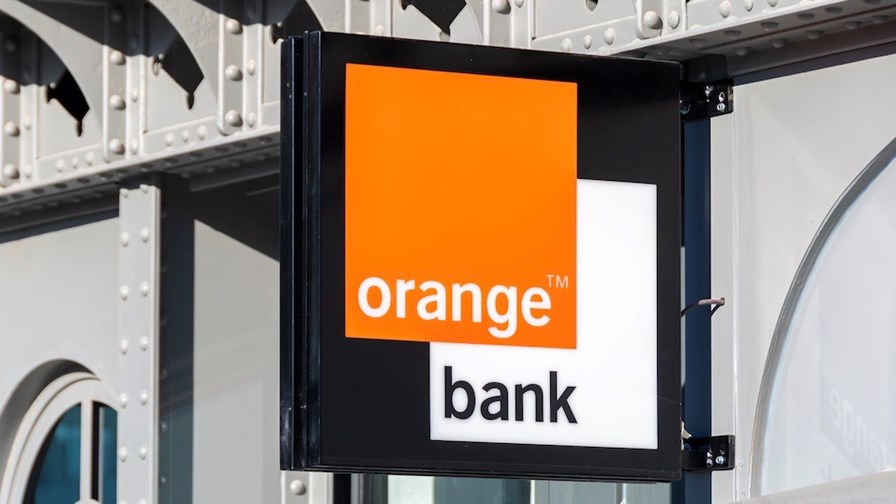 Orange launched its retail banking service in 2017
It was a step into the broader digital services sector and to help diversify the telco's portfolio
But CEO Christel Heydemann put Orange Bank under review late last year
Now it is in exclusive talks to hand over the unit to BNP Paribas
When Orange announced in late 2017 that it was branching into the retail banking market following the acquisition of the Groupama bank in 2016, it was hailed as a bold diversification plan that would help the French telco develop a broader digital services portfolio and enhance its customer retention capabilities by offering a wider range of day-to-day services managed via a smartphone. Stéphane Richard, then chairman and CEO of the telco and who had planned to expand the services to all Orange markets, stated at the time: "This is an important new chapter in our history: Orange is now also a bank." But it proved to be too great a leap for the operator which, having signed up just 2 million customers for its digital banking services in France and Spain, is now in exclusive talks to hand over its Orange Bank operations to BNP Paribas as part of a partnership deal.
The move is part of an ongoing revamp of the Orange portfolio by CEO Christel Heydemann, who took over from Richard in April 2022 and who has since been addressing some of the more challenging parts of the group's operations: She quickly dealt with underperformance at the enterprise division by appointing Aliette Mousnier-Lompre as the new CEO for the unit, implementing a new focus on services beyond connectivity (cloud, cybersecurity) and renaming it as Orange Business as part of the new strategic plan outlined in February 2023; she sold the film and pay TV units to Canal+; and she began examining "all opportunities" for Orange Bank in October last year.
Now that review process is over and Orange has decided "to progressively withdraw Orange Bank from the retail banking market in France and Spain."
Talks are underway with Paris-based financial services giant BNP Paribas to "define a referral partnership for the Orange Bank customer portfolio in France, and to develop financing solutions for mobile devices. The two groups will also discuss the terms of a takeover of Orange Bank's business in Spain." The Spanish service was launched in 2019.
Orange stressed there will be "no change in services, in existing loans or day-to-day operations for customers, including the taking of deposits and the granting of loans. The full range of information on Orange Bank products and services will continue to be available on orangebank.fr and orangebank.es."
That Orange has decided to close its banking account is maybe not a massive surprise: While the telco does not publish detailed financial numbers for Orange Bank, it's believed to have recorded a net loss of €156.3m in 2021 and to have suffered further losses last year.
But the Orange CEO was full of praise for those who tried to make the service a success. "I'd like to thank our teams who, thanks to their hard work and commitment, have made Orange Bank a bank that today serves over two million customers and that benefits from one of the best applications on the market," stated Heydemann. "The evolution of the banking market now leads us to guide the bank into a new phase. Our priority will be to provide exemplary support for all our employees and customers. This process will be carried out in complete transparency, within the framework of our dialogue with our staff representative bodies. I know that I can also count on the commitment and excellence of the teams at BNP Paribas to provide the best possible support for our customers".
PP Foresight analyst Paolo Pescatore told TelecomTV that this is "another move by the CEO to stamp her authority by focusing on profitable areas. It does raise the question of the ultimate role of telcos in their quest to diversify beyond connectivity. While it will vary by market, in established services, it will be extremely challenging for telcos to be as disruptive as many of their rivals."
The review and agreement talks with BNP Paribas cover only the Orange Bank services and customers in Europe and do not affect any operations in Africa where, in addition to the 29 million customers that use Orange Money financial services (developed separately and in advance of the launch of Orange Bank), the operator has 1.1 million customers signed up to the Orange Bank Africa service it offers in Ivory Coast.
That operation is "an entirely separate entity with a very different business model," noted an Orange spokesperson. "Orange Bank Africa holds an African banking licence (UEMOA). The group is fully satisfied with the commercial dynamic of Orange Bank Africa, which has now reached over 1 million customers since its launch in Ivory Coast at the end of 2022," the spokesperson added.
He continued: "Our highly successful Orange Money is a separate mobile finance activity that does not have a specific banking licence. There are obviously close ties between Orange Money (a mobile wallet) and Orange Bank Africa, the latter of which is particularly active in the allocation of loans and micro-credit. In sum, there is no impact at all on our activities in Africa."
Integrated services approach
Orange tried to tempt customers with integrated services that rewarded those who signed up for its premium services. Here's how it described the service offering in its latest annual report:
"Special packages have been launched to promote synergies. For instance, customers who sign up to our Pack Premium and Carte Premium fee-based services receive 5% cashback on purchases and their internet and mobile phone bills into their Orange Bank account. Orange also provides in-store banking services, enabling customers to take out mobile phone insurance and access financing options to purchase mobiles and connected devices."
The basic banking service is free, but Orange noted that "96% of new Orange Bank customers sign up to fee-based services" and that the service overall had "encouraging" customer satisfaction ratings – an average rating of 4.4/5 from 13,000 Trustpilot reviews for the service in France, "ranking above other banks", it boasted in the annual report. "Orange Bank is also the highest rated banking app in Spain (with Apple Store and Play Store ratings of 4.9/5)," it added.
It will be interesting now to see how telcos diversify their services in the coming years as they embrace digital operations and seek alternative revenues streams. Some, such as Australia's Telstra and Canada's Telus, are branching into digital healthcare, while Rakuten Mobile's communications services in Japan are part of a broader portfolio of offerings that the Rakuten Group believes can drive increased consumer spending and improve customer retention. However, the success of that approach will depend on a much greater uptake of Rakuten's mobile services by the Japanese public, which has so far not been persuaded by Rakuten's broad digital services approach.
- Ray Le Maistre, Editorial Director, TelecomTV