5G reality bites hard in South Korea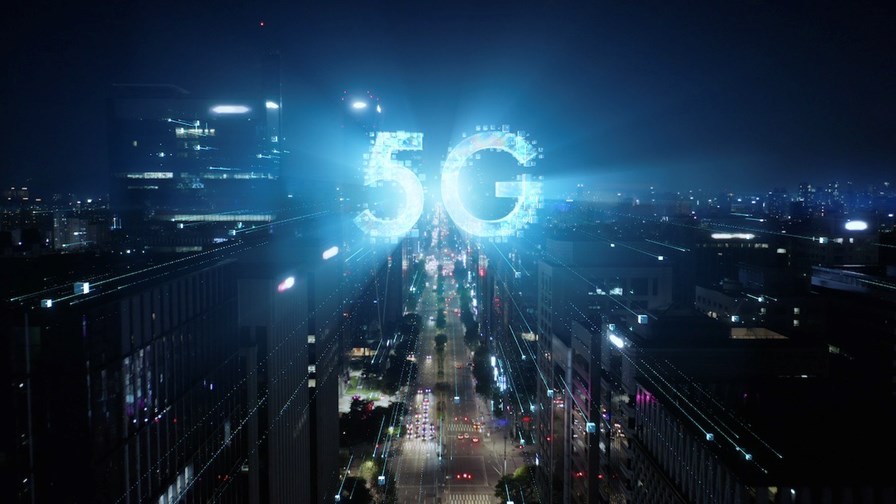 SK Telecom (SKT) admits that 5G has been a damp squib
As many have surmised, there is no 5G 'killer app'
Telco says user expectations are 'excessive and that's why 5G has failed to deliver
Have consumers been sold a pup, or a pig in a poke? You can choose both options for your answer

The biggest drum in the world is a traditional Korean CheonGo that measures 18 feet and 2 inches in diameter, is 19 feet and 6 inches in height and weighs 7 tons. It makes quite a noise when it is hit with a mature ginkgo, South Korea's favourite tree, wielded by a giant Bulgasal, the country's mythic monster. For years past, the premier mobile carrier in South Korea, SK Telecom (SKT), has been banging the PR and marketing equivalent of the giant CheonGo and gone on endlessly beating out the message about the wonderful advances and advantages that 5G will bring to businesses, domestic subscribers and the greater South Korean economy. The hype was as relentless as it was over-the-top.
Ah, but that was then. Now, SK Telecom has suddenly started to bash out a different tune, one that makes it very plain that 5G in South Korea has been an over-hyped let down that has not provided its promised advantages and has disappointed both enterprise and domestic customers. All this and more is shared in the telco's recent SK Telecom 6G White Paper, about which TelecomTV has previously written with a focus on the telco's next-generation networking viewpoints and various 6G trends and developments – see SK Telecom highlights three 'megatrends' for the 6G era.
But the paper, while focusing primarily on 6G, also includes a sub-section with the title 5G lessons learned. The question is, of course, what 5G lessons have been learned and how many other Korean, regional and international operators are now willing to front-up and admit that some very serious mistakes have been made.
Well, some of the report analyses "the gap between the vision and reality of 5G" and reviews "the various lessons experienced from the world's first commercialisation of 5G." The SKT paper concludes that while "various goals have been achieved, it is also true that there are still many tasks that are far from achieving the goals even 4 years after commercialisation."
It states that "a variety of visionary services were expected," but – and here's the killer admission – there was "no killer service." The report says that "even at the time when preparing for 5G, services such as autonomous driving, UAM [urban air mobility], XR [extended reality], hologram and digital twin had appeared and [were] expected, but most of them did not live up to expectations. We should have taken a more objective perspective."
That's quite an admission for the formerly loudest of 5G cheerleaders, but the XR of the situation as far as SKT is concerned is that it didn't take an objective perspective and allowed itself to be led by the nose though the warm fug of its own hype. It's all very well now to muse on "whether 5G technology alone could change the future, or whether the overall environment constituting the service was prepared together." And, in fact the telco answers its own question by stating that if it had done so, "the gap between the public's expectations for 5G and the reality would not have been large". Perhaps a more meaningful and heartfelt mea culpa should have been "might not have been so large", because wide and deep it certainly is.
The report goes on to accept that the promises of "3D video, UHD streaming, AR/VR, autonomous driving, remote surgery, are representative services that are not still successful." That the lack of success is "the result of a combination of factors such as device form factor constraints, immaturity of device and service technology, low or absent market demand and policy/regulation issues." Not much to worry about then! Hindsight is a wonderful thing, but shouldn't these and other problems have been solved before pushing 5G as the universal nostrum for the future of telecoms?
Obviously they weren't, because the white paper's authors admit that "misunderstandings have been created that can lead to excessive expectations of 5G performance and innovative services based on it from the beginning of commercialisation."
All will be fine by 2030, apparently…
SKT also raises the little problem of the claims (made by the itself and many other telcos) that the much-vaunted maximum 5G transmission speed of 20Gbit/s – which, as the report says, was "considered an icon of 5G key performance indicators" – was yet more bugle oil that could not be substantiated in reality.
So much so that South Korea's antitrust regulator, the Fair Trade Commission (KFTC), last week imposed a combined fine of 33.6 billion won (US$25.4 million) on the country's three leading mobile operators – SK Telecom, KT Corp. and LG Uplus – for "deceptive advertising practices related to their 5G network services" having been found guilty of "making exaggerated claims about the performance of their 5G networks in their advertisements, falsely suggesting speeds that could only be achieved in specific environments."
The KTFC adjudged that "the three mobile carriers have deceived consumers by providing false or exaggerated information regarding the speeds of their services. They misleadingly claimed that users can experience speeds of 20Gbit/s, which, in reality, is only a theoretical target for 5G technology." When the ads were broadcast, the average download speed of the three 5G services of the three telcos ranged from 656 Mbit/s to 801 Mbit/s, i.e. "3 to 4 percent of the claimed 20 Gbit/s," the regulator noted.
Scrabbling around for a silver lining in all the murk, the SKT paper later has it that "even though there are negative views of 5G as mentioned above, there are certainly positive aspects of 5G as well." This seems to be that "costs per GB on 5G are more than 70% cheaper than on LTE, so 5G customers tend to use more than 50% more data than LTE customers." Whoopee! Well worth the infrastructure costs then.
So, in essence, as far as SKT is concerned, the primary reason for the failure of 5G is "excessive expectations" on the part of consumers and enterprises. And who, pray, led them down that primrose path in the first place? And, as you might expect, the white paper strongly suggests that with 6G, the industry can learn from the mistakes made with 5G and be the best thing since LTE by 2030 (or thereabouts). Here we go again…
If you listen carefully, you can just hear the creaking of the rusty hinges on the stable door being closed by a senior SKT executive, just 4 years after the 5G gee-gee escaped, caught and rendered down for glue.
Email Newsletters
Sign up to receive TelecomTV's top news and videos, plus exclusive subscriber-only content direct to your inbox.