SK Telecom highlights three 'megatrends' for the 6G era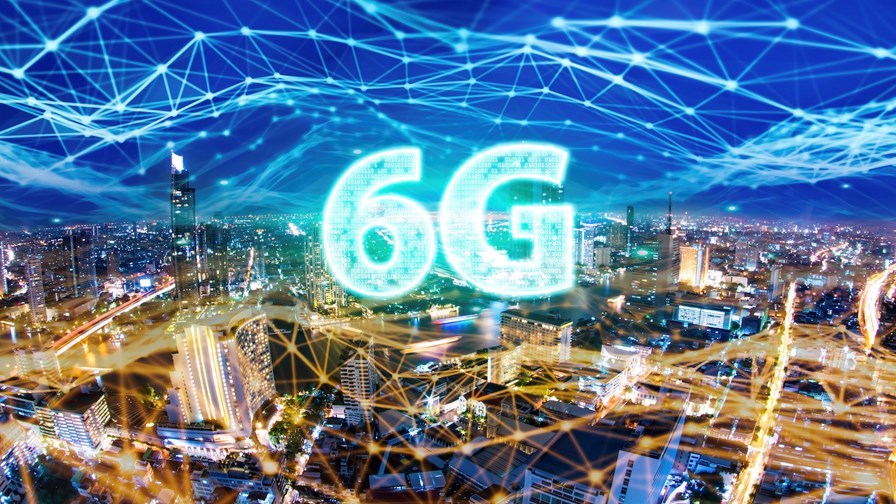 The South Korean telco has been hugely involved in 6G-related initiatives
It has now issued a whitepaper on its views for next-generation connectivity and related technologies
Unsurprisingly, AI is the centrepiece, along with energy-efficient and secure capabilities
SK Telecom (SKT) has outlined its vision for the 6G era, which predicts that artificial intelligence (AI), energy efficiency and quantum security will be 'megatrends' shaping the next generation of wireless connectivity.
In its '6G White Paper', the South Korean company forecast that the commercialisation of the 6G network, which is expected to happen around 2030, will lead to these major trends and that they will spread across all network areas.
Furthermore, technologies that have been specially designed for each network area, such as radio access network (RAN), core network, transport network and aerial network, are expected to be applied and evolved in the 6G era.
SKT concluded that, considering the rapidly increasing interest in generative AI (GenAI) tools, such as ChatGPT, AI will play "a vital role in leading innovations in many areas and cracking previously unresolved problems" when 6G arrives. The operator added that it is already conducting research and development (R&D) that integrates AI technology into wireless access networks, core networks and user equipment.
Energy efficiency is now being recognised "as an important consideration in mobile communication network design across all areas" as the world faces a climate change crisis, the report stated, and operators are expected to focus on this when building out 6G networks.
According to SKT's forecast, in the "highly intelligent 6G era", aspects such as network and data security, as well as personal information protection, will grow in importance. Therefore, it added, "6G should be designed within a robust structure based on zero trust for customer safety". It also highlighted its efforts to partially commercialise quantum security technology.
In terms of requirements, SKT pointed out that the telecom industry needs to discover "6G killer services" and make further progress in terms of the evolution of connection services.
"Therefore, to revitalise related industries and create synergy through 6G, we should focus on customer interests, such as lifestyle innovation, as well as performance improvement in terms of simple network infrastructure, and convergence with future technologies, such as AI and sensing technology. All participants in the related ecosystem must think together to discover exclusive products and services that can only be experienced in 6G by seeking synergies and paradigm shifts in mobile communication services", the report stated.
It also outlined the importance of preparing network infrastructure that is capable of supporting new device types, such as extended reality (XR), urban air mobility (UAM), self-driving cars and holographic watches.
SKT also called for 6G standardisation work to focus on "the most probable 6G architecture options" to avoid replicating "the fragmentation of 5G architecture options".
When introducing 6G, "it is necessary to design an architecture that can maintain service quality, including speed experienced by customers, at a level equal to or higher than that of existing services". To do this, it recommended the development of technologies that can "maximise service quality and enable coexistence and evolution between generations, such as inter-band frequency combining technology (CA, DC) and efficient spectrum sharing technology".
Other key requirements include "powerful 6G products and services", technologies that can expand coverage, and technologies that can reduce the heat and power consumption of devices.
In November 2022, the South Korean operator partnered with its Japanese peer NTT Docomo to focus on joint 6G-related testing – see What's up with… NTT Docomo and SK Telecom, Cellnex, VMware and Broadcom.
- Yanitsa Boyadzhieva, Deputy Editor, TelecomTV