What's up with… Cellnex, T-Mobile US, Intel, China Telecom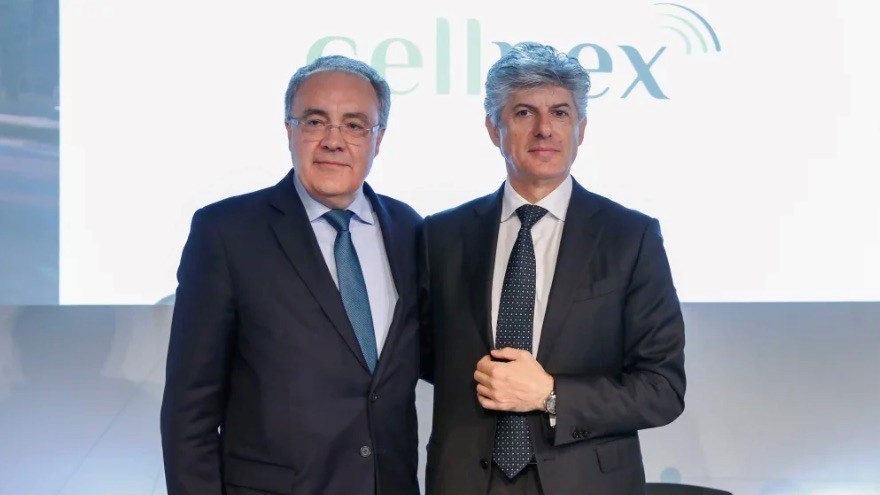 Cellnex names new CEO
Mixed fortunes for T-Mobile US and Intel
China Telecom to jump aboard the generative-AI bandwagon
In today's industry news roundup: European towers giant Cellnex names its new head honcho; the first-quarter numbers from T-Mobile US and Intel provide good examples of the challenges currently faced in the communications networking and technology sectors; China Telecom is the latest company to catch the generative-AI bug: and more!
European towers giant Cellnex has, following several months of unrest and changes at board level, named a new CEO: Marco Patuano will, if the company's shareholders give the collective thumbs up at the General Shareholders' Meeting on 1 June, take over from Tobias Martinez, who announced at the start of this year that he would step down in early June after eight years as head honcho. Patuano is no stranger to Cellnex, as he was previously the company's chairman for almost two years in 2018 to 2019, and he has plenty of telecom industry experience, having spent more than 25 years at Telecom Italia, including a stint as CEO. He was, reportedly, also the favoured candidate of TCI Fund Management, which became the company's largest single shareholder earlier this year and immediately began agitating for change and an acceleration of the process to appoint a new CEO. That agitation led to the appointment of Anne Bouverot as the new chair of the Cellnex board at the end of March, the appointment of a TCI representative, Jonathan Amouyal, to the board (announced earlier this week) and now, it seems, TCI has also got its way with the CEO announcement. "Cellnex is a great company with a bright future and, if appointed, I will be committed to the strategy announced in November 2022, which shows a clear path to value creation, organic growth and investment grade," said Patuano. That strategy marks the end of years of major M&A activity that saw Cellnex shell out billions of euros to achieve significant growth in most of Europe's primary markets (with Germany being the main country where Cellnex has failed to establish a foothold). Read more.
News of Patuano's appointment comes a day after Cellnex announced its first-quarter financial results. Revenues were up by 19% year on year to €985m, while adjusted EBITDA grew by 15% to €730m. "In the first quarter, we successfully met the group's organic growth targets, which further reinforces the company's alignment with the new strategic direction we announced last November," noted CEO Martinez. "The cornerstone of this strategy is to secure an investment grade-rating from Standard & Poor's by no later than 2024, thereby bolstering our financial foundation for Cellnex's sustained growth in years to come," he added. Read more.
First, a warning: The mixed metaphor klaxon is being activated! This week the editorial inbox at TelecomTV has been stuffed to the gills with a mixed bag of first-quarter results from telcos and vendors across the world. In general, the story is similar for most of them: Times are tough as economies slow, inflation booms and optimism shrivels. Hopefully, once a late spring eventually arrives in the Northern hemisphere, things might perk up a bit, but in the UK, parts of Europe and much of North America, winter is hanging grimly on and here in London it's as cold, grey, wet and miserable as a February Sunday afternoon in Skegness in 1956. Still, mustn't grumble – things could be worse, and all that. Take T-Mobile US, for example. It is the second-largest wireless operator in the US, having ended March with 114.9 million customers of all types, and very popular with consumers. It saw 538,000 new post-pay monthly subscribers signing-up for service during the first quarter, following on from the 927,000 it added to its base in the fourth quarter of last year. More than 1.45 million new customers in six months isn't at all bad, considering prevailing economic circumstances, but the reaction of the financial markets was swift and severe, and the T-Mobile US share price fell by 3% as news filtered through that Wall Street analysts weren't happy. Sometimes you just can't do right for doing right. It seems that T-Mobile's first-quarter revenues of $19.63bn were slightly lower than the number "expected" by the coterie of over-indulged, over-paid, over-promoted Wall Street bean-counters cum snake-oil salesmen that had either magicked their forecast from the Ether or the entrails of a pet gerbil after a night on the magic mushrooms. Since he took over as CEO and president of the "Un-carrier" in April 2020, the ebullient and pugnacious Mike Sievert has pursued a policy of being "the best in the world at connecting customers to their world." Under his leadership, T-Mobile built the first US nationwide standalone 5G network and his intent is to have T-Mobile dominating 5G across the nation. He famously (or infamously, depending on your affiliations) said, "We're making the rules for the 5G era because we're way ahead – and I mean miles ahead." T-Mobile's Ultra Capacity 5G network now covers 275 million people and the plan is to cover 300 million by the end of this year. In a briefing with the media conducted as the first-quarter results were released, Sievert pointed out that since the April 2020 merger with Sprint, T-Mobile has leapfrogged its arch-rivals, AT&T and Verizon, and has risen from "being last place in the LTE era to first place in the 5G era". 5G Ultra Capacity is T-Mobile's brand name for its mid-band and high-band 5G network, which runs predominantly on 2.5GHz frequencies, with 24-39GHz being used for extra capacity in some densely populated areas. Elsewhere, T-Mobile's Extended Range 5G runs on low-band 600MHz frequencies. While acknowledging that consumers are cutting back on their spending in uncertain times, Sievert nonetheless raised the forecast for full-year wireless subscriber growth to be between 5.3 million and 5.7 million, up from a previous projection of 5 million to 5.5 million. The CEO also echoed the recent call made by the chairwoman of the FCC, Jessica Rosenworcel, for the US Congress to reinstate the regulator's power to run wireless spectrum auctions, a power that expired on 9 March this year for the first time in more than 30 years. Though he didn't suggest that T-Mobile was on the hunt for more spectrum, Sievert did acknowledge that there is "never enough" available to guarantee "American competitiveness". I'll say it again, sometimes you just can't do right for doing right…
Meanwhile, Intel posted a big fall in revenues, with its Client Computing Group, Data Centre and AI, and Network and Edge divisions reporting some very disappointing results. At $11.7bn, its first-quarter revenues were 36% lower year on year. CEO Pat Gelsinger delivered the expected platitudes that, whilst paying due cognisance to larger economic realities, seemed a tad short in recognising those closer to home. He said, "We delivered solid first-quarter results, representing steady progress with our transformation. We hit key execution milestones in our datacentre roadmap and demonstrated the health of the process technology underpinning it. While we remain cautious on the macroeconomic outlook, we are focused on what we can control as we deliver on IDM 2.0: Driving consistent execution across process and product roadmaps and advancing our foundry business to best position us to capitalise on the $1tn market opportunity ahead." In March last year, during a companywide, global podcast modestly entitled "Intel Unleashed: Engineering the Future", Gelsinger mapped out Intel's path to the sunny uplands of permanent prosperity. It would be by way of IDM 2.0, which is an evolution of Intel's integrated device manufacturing (IDM) model. It involves big manufacturing expansion plans, beginning with a $20bn investment in building two huge new foundry facilities (or "fabs") in Arizona. Fabs are factories that can make semiconductor chips for other enterprises as well as for their own company. Intel says it is on track to make chips, by 2026, that are at least as advanced as those made by fab giant Taiwan Semiconductor Manufacturing Company (TSMC). However, Intel has some major obstacles to surmount between now and then. The latest results are the fifth consecutive quarter it has recorded falling sales as well as its second consecutive loss-making quarter, as it posted a net loss of $2.8bn for the first three months of this year, the largest ever quarterly loss in the company's lengthy history. Global shipments of PCs were down by almost 30%, and consequently revenues for the Client Computing Group were down by 38% year on year to $5.8bn. Meanwhile, Intel's Data Centre and AI division's revenues fell by 39% to $3.7bn and Network and Edge sales, at $1.5bn, were down by 30%. As Gelsinger observed, "Server and networking markets have yet to reach their bottoms as cloud and enterprise remain weak." However, the CEO also says he expects there to be "a modest recovery" in the second half of the year and that things will become "more stable".
Not wanting to miss out on the excitement spurred by OpenAI's Chat GPT and its ilk, China Telecom's cloud unit CTYun is joining the generative AI club with the launch of its own natural language training model, according to a report from the South China Morning Post. Citing comments made by China Telecom general manager Hu Zhiqiang at an event in Fuzhou, Fujian province, the newspaper reported that CTYun is set to launch a generative AI platform "in the near future when appropriate". China's leading cloud services firm, Alibaba, launched its own Chat GPT-type service, Tongyi Qianwen, earlier this month, while digital services giant Baidu unveiled its generative AI tool, Ernie, earlier this year. The move comes as Synergy Research Group reported that China's cloud services market is once again growing and that it is the country's main telcos that are gaining market share at the fastest rate, rather than the more established local cloud players such as Alibaba, Tencent and Huawei.
Further frustrations for Germany's 1&1, the 5G newcomer that is in the process of building a greenfield Open RAN-based mobile network. As previously reported, its rollout progress has been hampered by its tower site construction partners, particularly Vantage Towers, with 1&1 going as far as to make a formal complaint in February this year to the Federal Cartel Office that Vantage and its parent company Vodafone (which will be one of 1&1's main competitors) have been sabotaging its plans. That's as may be, but it doesn't hide the fact that 1&1 is way behind on its 5G network rollout – so far behind, in fact, that it is set to be fined by Germany's Federal Network Agency (Bundesnetzagentur) for missing spectrum licence-linked rollout targets, reports IT news site Golem.de. By 3 January this year it was supposed to have 1,000 5G sites ready for service, but it had only commissioned three by that date and still only had 49 sites set up by mid-April.
Nunavut, the biggest and most sparsely populated territory in northern Canada, has a new Inuit-owned telecoms services provider. InukNet will in course, given the huge distances and geographic challenges inherent to the provision of internet access to the Inuit of Nunavut, serve all 25 remote communities that are physically accessible only by boat and aircraft. InukNet is owned by the Qikiqtaaluk Corporation, the Inuit Birthright Development Corporation that, since 1983, has represented the interests of the small indigenous population of the enormous territory. Announced in the Nunavut capital of Iqaluit, the new commercial, for-profit service will be run by Galaxy Broadband (the Canadian satellite internet provider) and PanArctic Inuit Communications in partnership with the Qikiqtaaluk Corporation. Five years in the planning, the new service will, "Provide the northern territories with state-of-the-art internet service made possible by advances in satellite technology." The service is being rolled out in Iqaluit (population 8,000), but all of Nunavut's communities will be connected by satellite antennas to low-earth orbit communications satellites by the end of this year and other territories in the northern wilderness will get access to the service in 2024. However, initially at least, and perhaps for several years to come, the service will be for businesses, enterprises and government services and authorities only. The residential population won't get much benefit. Rick Hodgkinson, CEO of Galaxy Broadband, says the company is applying to the federal government for money from the Universal Broadband Fund but, unless and until that is forthcoming, Hodgkinson added "We just don't have enough capacity to do the residential… until we get the government funding, we can't do that." The claim is that the performance provided by the new service, which is expensive, costs a basic CAN$890 a month and rising, and is "close to a fibre experience," but no speeds have been published. InukNet will not apply data caps or throttle traffic, probably because at those prices the lines won't be particularly congested. Interestingly, Nunavut is the only Canadian Province or territory without any access to fibre but plans call for it to be fully deployed by 2025, with connection to Newfoundland and on out to the rest of the world to be effected via a submarine cable. By the way, Iqaluit means the "place of many fish". It is situated below the Arctic Circle but the chilly waters of the Labrador Current keep it frigid for much of the year. The total population of the gargantuan territory of Nunavut is estimated to be about 38,000.
- The staff, TelecomTV