UK research centre proposes Flat Distributed Cloud architecture for 5G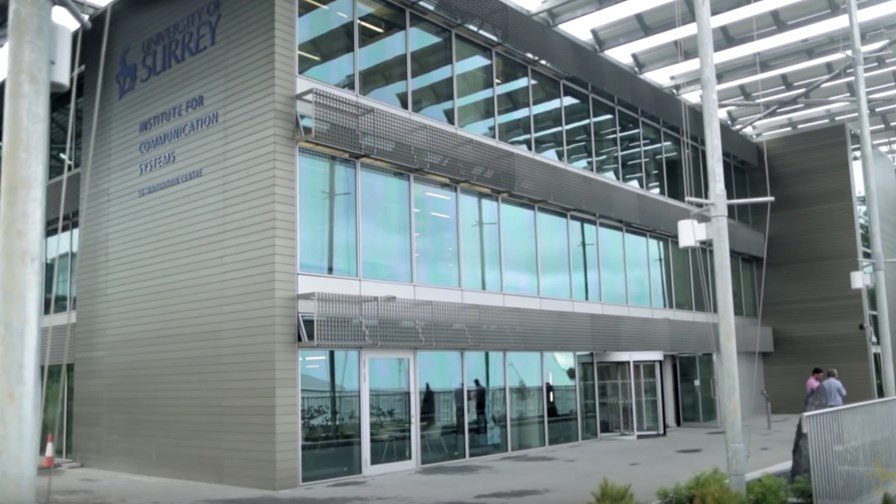 New whitepaper on 5G Flat Distributed Cloud (FDC) architecture
Developed by the 5GIC centre at the University of Surrey
Horizontal cell clusters overlaid onto a network of datacentres
Support for content centric and content aware networking
The 5G Innovation Centre at the UK's University of Surrey is one of world's foremost centres for next generation wireless research, as TelecomTV discovered last year, and has started 2016 with the publication of a whitepaper on a new network architecture. The proposed Flat Distributed Cloud (FDC) represents a disruptive change to cellular networking that takes an end-to-end view of a more connected experience over a dynamic cloud-based architecture.
In line with current thinking on telecoms networks, FDC separates the user plane from the control plane and features a much "flatter" architecture. This is rather complex but what it essentially means is a network of variable-sized horizontal clusters of cells, overlaid onto a network of datacentres (again, sized accordingly), and which are able to be re-organised as service and load requirements change. This network is further sliced vertically across the clusters in order to support different services requiring different performance targets at the same time.
Complex? Yes, but all will implemented using NFV and SDN techniques in order to be able to easily reconfigure and adapt the scope and span of each cluster and slice. NFV will provide the infrastructure with flexible clustering capabilities, and SDN should be employed whenever highly-dynamic bearer control is required (eg dense urban areas with highly dynamic traffic patterns). What's then required is to flatten the architecture to keep the cloud network as low latency as possible – going from LTE's three layers of network hierarchy to just the one for most cases and two for an estimated 30 per cent of cases.
It is also envisaged that the FDC architecture shall support content centric networking and content aware networking, employing user profiling and network profiling to tune content optimisation algorithms to support optimal slicing, clustering and QoS delivery. Furthermore, the FDC shall support integrated IoT across a number of different IoT system types and classes, including the introduction of a static IoT device class in order to significantly reduced communications maintenance for low power devices.
The FDC architecture is expected to address enhancements in terms of flexibility, complexity and performance, and work with the five generic targets of the 5GIC vision, namely:
Minimise end-to-end latency for relevant services and use cases,
Maximise Quality of Experience,
Enable new applications
Make more efficient usage of all available communications resources at time of service request
Continue to minimise network OPEX and CAPEX
It is not too dissimilar from the CUPS (Control and User Plane Separation) network architecture being considered by the 3GPP group, although it is more advanced and fully focused on 5G rather than LTE-A. It could also draw input from other initiatives, such as ETSI's Mobile Edge Computing (MEC) group, which is just starting to investigate formalised methods to effect localisation and flattening of content to the edge.
Whether or not you want to call this the Evolution to 5G, the Road to 5G or the Race to 5G, one thing is clear – if you haven't already started on this journey then you will be left behind. For a primer on 5G, before we update our video coverage with footage from next month's MWC event, here's a selection of videos from last year's NGMN industry conference.
Email Newsletters
Stay up to date with the latest industry developments: sign up to receive TelecomTV's top news and videos plus exclusive subscriber-only content direct to your inbox – including our daily news briefing and weekly wrap.