Intel 5G Mobile Trial Platform to support 3GPP NSA New Radio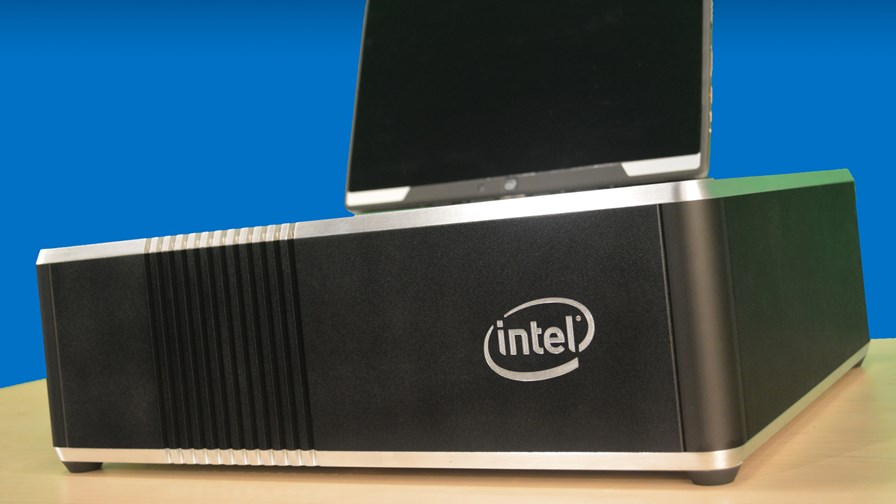 Intel launches 5G standards version of its programmable mobile platform
First support for the forthcoming 5G Non-Standalone New Radio standard
Twice the processing capability of the previous version
Handles multiple global frequencies with up to 10Gbit/s throughput
Intel has just announced that its mobile trial platform will support the first 5G standards drop as soon as they are released in December this year. The 5G Non-Standalone (NSA) mode New Radio (NR) interim standard for Release 15 is expected to made available following the conclusion of the 3GPP RAN Plenary in December and represents the first "true" 5G standard. It required a mini rebellion from several influential 3GPP member companies to accelerate the development of the 5G standards, hence the early drop at the end of this year.
The Intel platform is intended to be a foundation for early 5G device innovation, will support initial NSA NR specifications in live tests and trials with partners from the fourth quarter. It is powered by Intel FPGA and Core i7 high performance reprogrammable and software driven processors, enabling the company to rapidly implement the latest air interface and communications protocols as and when they become available for the rapidly evolving standard.
"We have a trial platform that is ready to be tested and used on the standard when it becomes available at the end of the year," said Rob Topol, General Manager, Advanced Technologies, Client and IoT business and systems architecture, Intel. "FGPA is a programmable processor – incredibly fast and programmable – a great solution to work on with a standard as you can quickly make changes in the field. It's a very flexible platform."
Intel has been involved in 5G for a lengthy period and delivered the industry's first trial platform in February 2016 supporting sub-6GHz and mmW frequencies. It has worked on the development of trial specifications with vendor partners, from modulation to coding schemes, and has submitted contributions and study items to standards bodies. A second generation platform with integrated 4x4 MIMO was launched in August 2016.
Today's news covers the third generation of the platform, which Intel says has twice the processing capability of the previous version with up to 10Gbit/s throughput. It supports 600 to 900MHz, 3.3 to 4.2GHz, 4.4 to 4.9GHz, 5.1 to 5.9GHz, 28GHz and 39GHz for worldwide 5G testing.
5G as an end-to-end solution
Rob Topol explained to TelecomTV that the platform allows operators and their equipment partners to test various network parameters. "We first make sure the modulation scheme works, the sub-carrier spacing works, etc, but we can also test specific operator performance indicators, such as the goal of meeting a key throughput speed," said Topol. "There can be goals around certain latency, such as edge latency, but also in M2M scenarios there could be a desire to hit a specific device density with a certain number of connections in a given area."
He adds that Intel has been looking to architect 5G from an end-to-end need, and that it's not just about broadband or how you build a modem or a cell tower.
"When you talk of a technology that has a broader play, it requires a very different design from client to cloud," Topol told TelecomTV. "It's going to have to be a much smarter network. What has to go into a core network; what can be handled between devices themselves?"
He adds that Intel is the only company that builds complete solutions for all these areas and that's the perfect way for the company to apply the compute expertise Intel has to the 5G sector.
"We want to help operators lower the cost per bit, help 5G grow rapidly and enable the new use cases," said Topol. "The play isn't just about the modem. As we test the trial platform over the next several months, once we've hardened that and know that it works, we will take that knowledge and put it into silicon solutions to build commercial solutions."
Email Newsletters
Sign up to receive TelecomTV's top news and videos, plus exclusive subscriber-only content direct to your inbox.