5G spectrum cost disparity gives European telcos pause for thought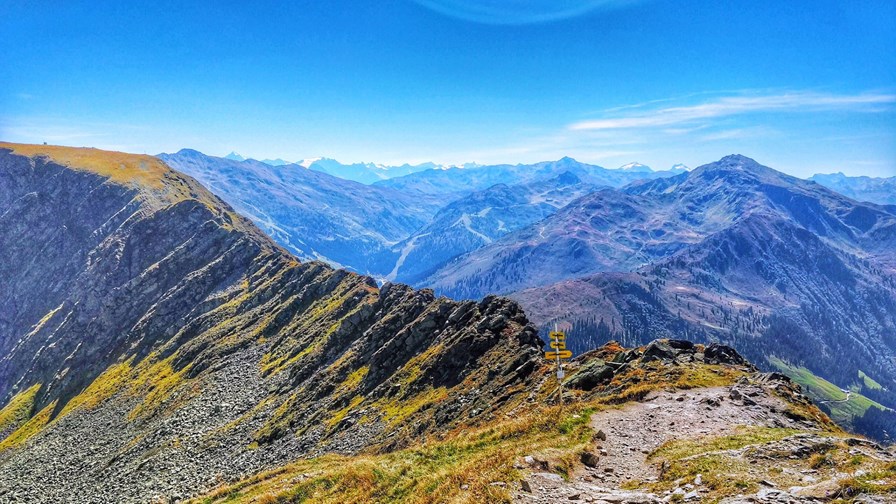 Austria's 5G sale looks cheap compared to Italy...
But Swiss operators picked up 3.5 GHz-3.8 GHz frequencies for less
Number of auction participants makes all the difference
Four-player German sale to kick off next week
The price telcos have to pay for 5G licences is starting to look like a postcode lottery.
The industry's latest 5G auction concluded last week in Austria, where the government raised €188 million from the sale of 390 MHz of spectrum in the 3.4 GHz-3.8GHz band. Industry watchers have made much of the relatively low sums generated, but a simple comparison with higher grossing auctions elsewhere does not tell the whole story.
It is easy to compare the Austrian auction with the multi-band spectrum sale that took place in neighbouring Italy last autumn raising an eye-watering €6.55 billion for the treasury. €4.35 billion of the total came from the auction of 200 MHz of 3.7 GHz airwaves, as TIM, Vodafone, Wind Tre and Iliad all took home frequencies.
That makes the Austrian sale look cheap. Telekom Austria's A1 was the biggest spender, picking up 100 MHz-140 MHz of frequencies in all regions for €64.35 million, while T-Mobile and 3 Austria also secured nationwide licences with 110 MHz and 100 MHz respectively in all regions at a cost of €56.9 million and €51.9 million. A handful of smaller players also won regional licences.
But there are fewer than 9 million people in Austria, while Italy is home to around 60 million, which doesn't make for a fair comparison. It makes more sense to take a look across Austria's Western border to Switzerland, which has a similarly-sized population and published the results of its 5G auction last month.
The government raised 380 million Swiss francs from the sale of airwaves in the 700 MHz, 1400 MHz, 2.6 GHz and 3.5 GHz bands. A back-of-the-envelope calculation shows approximately CHF90 million (or around €79 million, for comparative purposes) of that sum came from the sale of 300 MHz of frequencies between 3.5 GHz and 3.8 GHz, which works out at just over half the price of Austria.
So perhaps the Austrian 5G licences weren't such a bargain after all. It is still worth questioning the huge price disparity between two adjoining European markets though.
Three is the magic number
Population makes a huge difference, of course. An addressable market of 60 million people compared with fewer than 10 million naturally makes it more economically-viable to spend sizeable sums on spectrum. But it is not the only factor.
The governments in the lower-spend markets would like you to believe that their pricing models were set based on sensible economics and a hint of altruism.
Austria set a minimum price level of just €30 million for its auction, with the aim, according to telecoms regulator Johannes Gungl, of "creating the best possible conditions for the 5G rollout, thereby establishing an ideal basis for the Austrian economy." The regulator made it clear that its intention was to deliver a markedly different result than in the country's 4G auction that raised in excess of €2 billion in late 2013.
Switzerland took a similar approach.
"The objective of awarding the frequencies was not to maximise auction revenue, but to allocate the frequencies efficiently to ensure excellent mobile communications services for Switzerland...By incorporating bidding restrictions ("spectrum caps"), ComCom ensured that all mobile operators were able to acquire a wide range of 5G frequencies at reasonable prices," the country's Federal Communications Commission (ComCom) said last month.
The argument that operators need the money to spend on rolling out 5G networks certainly holds water. However, surely most governments would happily soak up a multi-billion-euro spectrum windfall were it in their power to do so.
The key differentiating factor is competition.
In Austria there were seven participants in the spectrum sale, but it was arranged in such a way as to enable the three big guns to pick up nationwide spectrum, while the smaller players, including cableco LIWEST and utility company Salzburg AG, won regional licences. A small number of spectrum packages remained unsold. And in Switzerland the potential new entrant Dense Air dropped out, leaving the spoils to be divided by Swisscom, Sunrise and Salt, a move that was doubtless good news for them.
Conversely, the Italian auction was fiercely contested by the four players that are currently competing aggressively with one another in its mobile market. All four picked up spectrum in the 3.7 GHz band, with the result swinging back and forth as the 14-day auction progressed.
And Germany's upcoming 5G auction will have four participants, the regulator confirmed recently: the three existing mobile operators T-Mobile, Telefonica and Vodafone, plus would-be new network operator 1&1 Drillisch. According to Handelsblatt, the state expects to raise €4 billion-€5 billion from the sale of 2 GHz and 3.6 GHz frequencies, which is due to get underway later this month. In addition, on Monday Germany fleshed out its plans to sell 3.7 GHz-3.8 GHz frequencies in the back half of this year for local 5G networks that will support industrial applications. Volkswagen, Daimler and BASF have been listed among possible participants.
Austria is also working on a second 5G sale. It aims to publish a tender document for the auction of frequencies in the 700 MHz, 1500 MHz and 2.1 GHz bands later this year with a view to carrying out the sale in the first quarter of 2020. The as-yet undetermined reserve prices for that auction, plus early developments in 5G rollout following the just-concluded auction, will provide a clearer picture of how Austria's 5G market is shaping up compared with the rest of Europe.
Email Newsletters
Sign up to receive TelecomTV's top news and videos, plus exclusive subscriber-only content direct to your inbox.