Yahoo! The incredible disappearing company continues to lop off its bits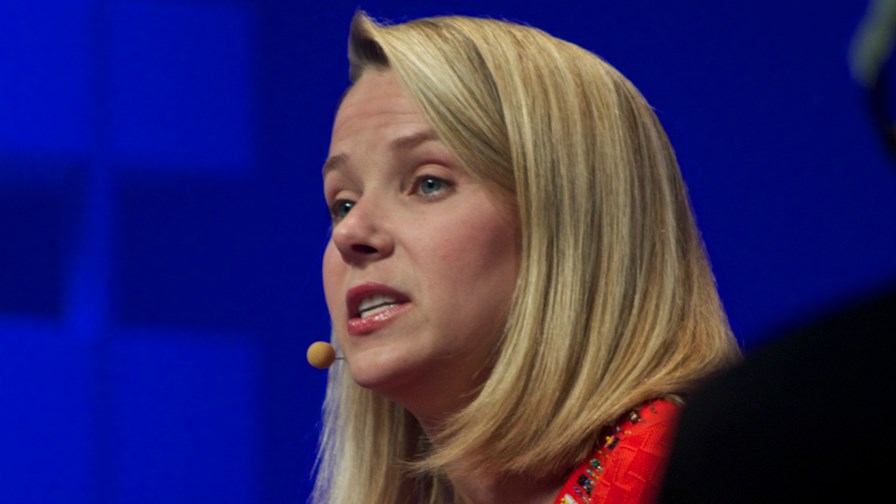 Now it gives up on video streaming
Even though CEO Marissa Mayer touted it as central to the company's turnaround strategy

Yahoo Screen turns out to be Yahoo, Scream!

Perhaps it's time to move into the manufacture of buggy whips?
Yahoo's tailspin into flatlining irrelevance continues as the New Year dawns. You might think that the company has shot itself in the foot so often that it would now be very, very careful where it points the loaded corporate blunderbuss, but no, it's blasting away, seemingly at random, as it blows yet more chunks off itself.
In its latest act of self-mutilation the company has shuttered its much-vaunted video streaming service. Yup, that's the self-same video streaming service that CEO Marissa Mayer spent much of the past two years extolling as a central plank of the troubled company's recovery strategy.
It is incredible that she is still in charge of Yahoo given the seemingly unending series of poor decisions she makes but surely she won't be, can't be, left at the helm of the floundering tub for much longer? Unless, of course, Yahoo's supine board has already decided to go down with their misguided captain.
Think back a few months to that time of hyperbole and bugle oil when Ms. Mayer and her top executives were telling anyone who would listen that Yahoo Screen service would be a real alternative to the likes of Amazon, Hulu and Netflix and had the potential to beat them all in the cut-throat competition to be top 'hot-diggity, top-ziggity, boom-what-you-do-to-me video dog on the planet.
But now, a company statement, long on spin and short on explanation, says, 'At Yahoo, we're constantly reviewing and iterating on our products as we strive to create the best user experience. With that in mind, video content from Yahoo as well as our partners has been transitioned from Yahoo Screen to our digital magazine properties so users can discover complementary content in one place." In this instance one assumes that "transitioned" is being trialled for deployment for the day that the current CEO changes from one position, state and stage to another, when she is, eventually, asked to leave.
Until last autumn Yahoo Screen was run by the company's erstwhile Chief Marketing Officer/Head of Media, Kathy Savitt who, after an alleged falling-out with Ms. Mayer, left Yahoo to become President of Digital Content at the big new Hollywood film and TV studio, STX Entertainment. On her Twitter page, Kathy Savitt describes herself thus: "Dreamer, inventor, mother, President, STX Digital, Alaska Air Group Board member, BFF, wife, sister, feminist, humanist and aspiring optimist." Any further comment would, obviously, be utterly superfluous.
Once the aspiring optimist had departed for pastures new Yahoo announced that it has taken a UDS$42 million write-down on its video arm. Meanwhile CFO Ken Goldman admitted that the company 'couldn't see a way to make money over time' with video-streaming.
Yahoo Screen was widely and expensively touted as a "one-stop shop" where visitors would be able to browse and watch all of Yahoo's extensive video content at will. Now that content has been flung to the four winds and across Yahoo's sprawling digital properties and they are very difficult and well-nigh impossible to negotiate. For example, using the Yahoo search engine, TelecomTV tried to find a re-run of the favourite US TV programme "Saturday Night Live". We were directed (amongst others) to Hulu and YouTube but, amazingly, not to Yahoo itself!
If layoffs come, as they probably will, it'll be Yahoo's rank and file employees that will get it in the neck and feel the pain. If or when Marissa Mayer is eventually and mercifully shown the door she'll waltz through it with a $25.8 million "severence package". However, if she manages to hang on until Yahoo is sold (which is an increasingly likely), the estimates are that she would walk away with somewhere north of $150 million.
Meanwhile, Yahoo, now aware that video streaming is not its strong suit after all, continues to flail about in search of direction and a coherent turnaround strategy. Whether that can be achieved under the "leadership" of Marissa Mayer is now more debatable than ever.
Email Newsletters
Sign up to receive TelecomTV's top news and videos, plus exclusive subscriber-only content direct to your inbox.