Yahoo finally runs out of road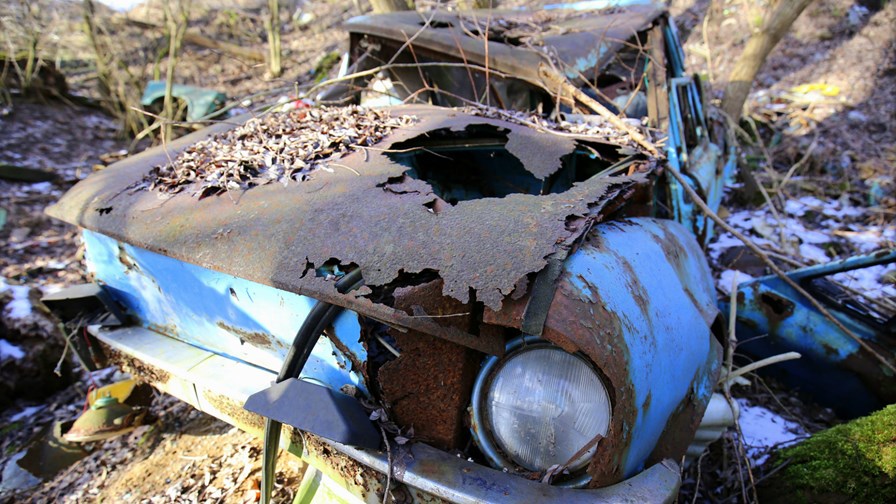 Q2 results portray a company in its death throes
Revenues down by 15 per cent and operating profits down by 64 per cent
Acquisition of Tumblr was an unmitigated disaster
Delusional is as delusional does
Yesterday, in San Francisco, Yahoo took delivery of the final bids to buy the company's core assets. At the same time it also published its latest quarterly figures which reveal just what a truly dreadful state Yahoo is in. Basically, in its present incarnation it is beyond recovery and little more than a living corpse. Revenues for Q2 were down by 15 per cent on previously appalling figures and operating profit collapsed by an incredible 64 per cent. It is time for it to be put out of its (and its investors) misery
And another of CEO Marissa Mayer's pet projects, the albatross around the corporate neck that is Tumblr, has at last come home to rot as the company belatedly acknowledged what a disaster the acquisition was. Pursued with relentless zeal by Ms. Mayer herself, the vanity project was bulldozed past a somnolent and acquiescent board of directors. Yahoo paid US$1.1 billion for Tumblr. Purchased in 2013, it was Yahoo's biggest buy in the four long, long years of attrition and decline that has characterised Marissa Mayer's tenure as CEO. Tumblr is now worth $350 million and falling, having lost more than 66 per cent of its value since Yahoo laid its cold dead hands on it.
And the misery continues. Projections are that Yahoo will have no more than a truly pathetic and utterly feeble 1.5 per cent share of the world's digital advertising revenue this year. Last year it was 2.1 per cent. To put things into perspective, Google has a 31 per cent market share, Facebook has 12 per cent and Alibaba and Baidu have 10 per cent each.
​CEO insists "great progress is being made". It is - in the direction of the graveyard
As usual, in another of her excruciating self-justifying webcasts with Yahoo's despairing investors Ms. Mayer blithely ignored reality, said next to nothing about the sale of core assets, insisted that "great progress" has been made in "the strategic review process" but was either unable or unwilling to give any indication whatsoever as to when any sale might actually be effected.
We should all remember, indeed, we should never forget, that Marissa Mayer publicly promised investors, analysts, Wall St, regulators, the rest of the whole wide world and all the creatures of the earth and on the face of the deep, that she would "not to screw it up" when she finally got her mitts on Tumblr. She broke that pledge when she completely failed to come up with any strategy or means to sell advertising on Tumblr.
Yesterday she made the outrageous brass-necked claim that Yahoo had indeed created new advertising inventory on Tumblr - but ungrateful marketers were not interested in it. She said, "Our supply, because it's growing so quickly, is outpacing demand." Yes, she actually blamed the market - and if that isn't delusional, I don't know what is. Marissa, Marissa, advertisers don't want your new advertising inventory because it is of no use to them and that's your fault, not theirs.
She also said, "With the lowest cost structure and headcount in a decade, we continue to make solid progress against our 2016 plan. In addition to our efforts to improve the operating business, our board has made great progress on strategic alternatives. We are relentlessly focused on delivering shareholder value." Ms. Mayer said this in light of the fact that Yahoo has now written off $712 million in overpayment for Tumblr - and more write-offs seem certain to follow in future quarters.
The whole thing is an dismal self-induced mess and as a story it is now beyond parody. As Oliver Cromwell put it in 1653 when he dissolved the useless Rump Parliament in London, "It is high time to put an end to your sitting in this place. Depart immediately… Go, get you out! Make haste! In the name of God, go!
Email Newsletters
Stay up to date with the latest industry developments: sign up to receive TelecomTV's top news and videos plus exclusive subscriber-only content direct to your inbox – including our daily news briefing and weekly wrap.