The Wasteland. Yahoo to axe employees - again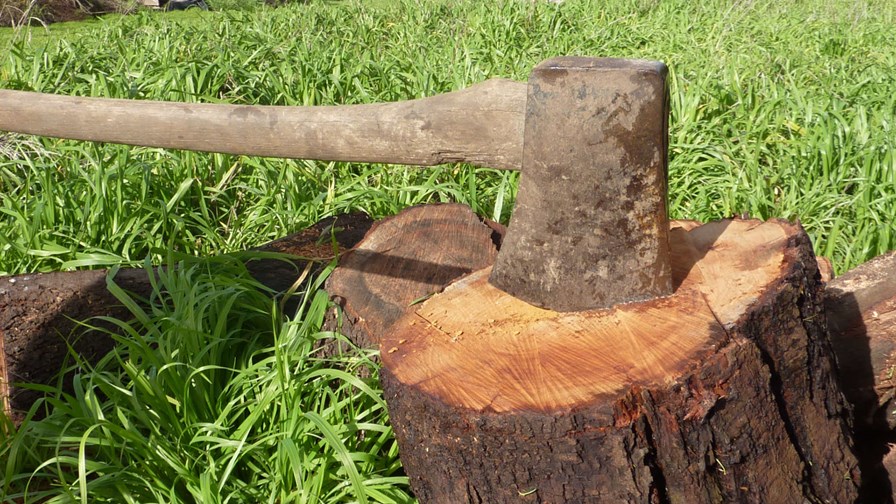 Ordinary Yahoo workers will be decimated under yet another 'recovery' plan.
While favoured others get retention bonuses to stay.
Morale at all time low.
Senior vp says CEO is "the type of boss that makes you feel like you're disappointing her at all times."
According to the T.S. Eliot, "April is the cruellest month" but for rank and file staff at Yahoo it seems increasingly likely that January will be pretty bloody as well.
Sometime in the next couple of weeks, Yahoo's embattled CEO, Marissa Mayer will, at long last, unveil her latest plan to save the company. It will be her last chance and the focus will be on making savings rather than increasing revenues with innovative new services. Thus it will will involve firing a lot of employees. Indeed, rumours have that Ms. Mayer plans, literally, to decimate them. It is highly doubtful though that the cull will 'encourager les autres' that will be left at the floundering company.
There's a saying in medical circles to the effect that "the operation was successful but the patient died." The question for Yahoo is whether the patient is strong enough to withstand yet another intervention or is so debilitated by previous deep but unsuccessful surgery that it will expire on the operating table.
Ms. Mayer promised to reveal details of the company's much-needed and long-awaited restructuring and survival plans as an integral part of its upcoming Q4 earnings report, which is expected to be dire. Mass redundancies will be the quickest way to save money but they'll be costly. However, if they are too severe or the process is badly managed then they will do little more than further accelerate Yahoo's spiralling misfortunes.
Many of those far enough up the corporate greasy pole to be able to see the smoke, flames and vultures the horizon have already voted with their feet and abandoned Yahoo to its fate. Those that can leave are leaving and employee churn high but most of the company's more than ten and a half thousand ordinary workers have little choice but sit and await their fate.
Unsurprisingly, morale at Yahoo, already low for a very long time now, has plunged to abysmal depths. Indeed things have got so bad that Marissa Mayer has been forced to offer "retention bonuses" just to keep some key staff in place on pro tem basis. She wants nominated staff to sign an agreement stating that they will not leave the company for three years! However, and understandably so, the limited availability of the cynical sweeteners is causing further resentment amongst staff that have been included out. More than 35 per cent of Yahoo's workforce left over the past 12 months.
"I will show you fear in a handful of dust."
Recently, Glassdoor, a US website where employees and former employees of companies can anonymously review companies and their management, conducted a survey on the attitudes of Yahoo staff.
It revealed that just 34 per cent of them believe that Yahoo's prospect's are good and will improve. This compares to 61 per cent of Twitter employees who think that their company has healthy future prospects despite its current travails. Over at Google, 77 per cent of workers believe the future for them is bright.
Scott Dobroski, who analysed the Glassdoor data said the the survey "shows employees losing faith in both Marissa Mayer and Yahoo." As you might expect given Yahoo's history and current travails the company is refusing to comment on the survey and employee morale.
Worker morale has also been sapped over a longer period by what has been described as "18 months of attrition" characterised by a continual series of so-called "stealth layoffs" - basically a regime of management by fear, whereby, each week, senior managers in different departments and business units would fire a handful of staff and no-one knew who would be next. It started with the dismissal of an engineering team in India but later spread to Yahoo headquarters. The result was an atmosphere of apprehension, anger, distrust, foreboding and paralysis.
Eventually, even Marissa Mayer came to understand that the stealth layoff method a was hugely counterproductive so she got all the staff together and told them that the layoffs and bloodletting was over, but it wasn't. The firings, sackings, dismissals and 'letting go' were reintroduced and upwards of 1,100 people soon found themselves out of a job.
Marissa Mayer has a reputation for imperial aloofness as well as being quick to criticise but slow to praise her underlings but few employees have been willing to raise their heads above the parapet and talk about her management style (or lack of it) on the record.
However, one, Jeff Bonforte, Yahoo's senior vp for communications products, has had the intestinal fortitude publicly to say that there is more than a grain of truth in common rumours that the CEO can often be so abrasive and critical that simply being in her disapproving presence can have a demoralising effect. He said "Marissa is the type of boss that makes you feel like you're disappointing her at all times, so I always feel like I'm on the verge of being fired."
How's that for a vote of confidence in the boss? It's a not matter of subtly damning with faint praise, it's just plain damning. Marissa Mayer is out of time and down to the dregs of her closing-time drink in the Last Chance Saloon.
Yahoo's "turnaround" has been glacially slow and the pressure on Ms. Mayer, already intense, is being ratcheted-up even further activist investors, led by the hedge fund Starboard Value, continue to press for Yahoo to sell-off its core Internet business as well as the ousting of both the CEO and the board of directors.
This article began with a quote from T.S. Eliot. The cross-headline partway through the piece is another. We'll end with one as well. It's apt. "What are the roots that clutch, what branches grow out of this stony rubbish"?
Email Newsletters
Sign up to receive TelecomTV's top news and videos, plus exclusive subscriber-only content direct to your inbox.