CEO's plan to save Yahoo? Simple: Sell it!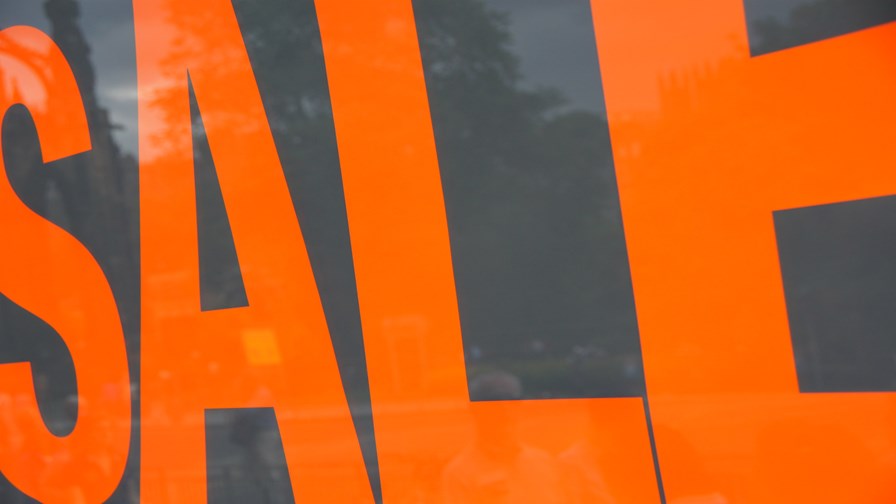 Lawrence of Arabia had the "Seven Pillars of Wisdom" Yahoo has a "Three-Legged Stool."​

1,700 staff to be fired - 15 per cent of total workers.

Five offices to be shut.

Not yet fully strategised-up on the strategy front, the company is also exploring yet more "strategic alternatives".
Yesterday afternoon, immediately after the publication of its Q4 results, Yahoo CEO, Marissa Mayer, at long last announced her latest plan to rescue the battered company. In essence the strategy seems to be to save it by selling it, hence the emphasis on continuing with the reverse spin-off of its core Internet business. The plan went down with stockholders like a milkmaid slipping off her 'three-legged strategy stool' into a fresh, warm and steaming cowpat, and Yahoo's already badly devalued shares fell by a further 1.4 per cent.
Again providing evidence that she lives in a very different world to the rest of us, Ms. Mayer commented, "Yahoo is a far stronger, more modern company than the one I joined three years ago." In which universe, one wonders?
Marissa Mayer went on to tell an expectant and incredulous planet,'Our vision for Yahoo isn't changing" before immediately listing the changes she envisions she will make. She said, "Today, we're announcing a strategic plan that we strongly believe will enable us to accelerate Yahoo's transformation. It is a strong plan calling for bold shifts in products and in resources."
And so 15 per cent of the workforce will boldly go and Yahoo offices in Buenos Aires, Dubai, Madrid, Milan and Mexico City will be boldly closed. Elsewhere, Yahoo's product portfolio is to be boldly simplified and non-strategic assets boldly divested.
On the consumer side Mayer compare's Yahoo's latest strategy to the already infamous "three legged stool" - using Search, Mail and Tumblr to focus on four verticals of news, sport, finance and lifestyle. So that's four into three then? Why not just call it a table and have done with it?
Meanwhile over at advertising, the strategy has two legs, a bit like a pair of pogo sticks tied together with a bit of string. These are Gemini and BrightRoll. Apparently Gemini combines search and native ads "for superior results", while BrightRoll "offers programmatic buying and selling tools" for video, display and native advertising. Good to know.
Beware, the MaVeNs are still out there, croaking in the bushes
However, still lurking in the strategic undergrowth is Ms. Mayer's favourite creation, the MaVeNs. This tortured sort-of wanna-be acronym is Yahoo's version of The Modern Prometheus (which is the phrase that follows the word 'Frankenstein' in Mary Shelley's seminal novel of 1818). MaVeNs stands for Mobile, Video, Native, and Social and is meant neatly and memorably to encapsulate the company's avowed intent to be as important and pervasive on smartphones and tablets as once it was on PCs.
So, the focus is on video, and its monetisation and on Yahoo becoming a leader in so-called "native" marketing formats that look like the content they come with rather than intrusive irrelevancies that annoy users and send them scurrying off to other sites.
Yahoo claims that its MaVeNs are healthy and points out that the revenues they provide rose by 40 per cent between 2014 and 2015. Growing they may be, but not fast enough to compensate for the marked and increasing falls in older and more traditional revenue streams. Meanwhile Google and its ilk continue to gnaw away at Yahoo's lunch while the MaVeNs squawk in dismay.
Yahoo's Q4 figures show a 15 per cent decline in quarterly revenue and the company reported a net loss of US$4.43 billion for the same period. To make matters worse, Yahoo is finding it harder to attract users to its websites. The latest figures show that Traffic Acquisition Costs shot up to $271 million for the fourth quarter of 2015. A year earlier they had been $74 million. Yahoo's share price has plummeted by 36 per cent in the past 12 months.
Here in London we have the Tower of London and its resident colony of ravens. Legend has it that if they ever leave the Tower, England will fall. I wonder what will happen if Yahoo's MaVeNs do something similar. Keep your ears pinned back for the rustle of impatient fledgling wings and be ready to make your dispositions accordingly.
"Remix". The Yahoo word for firing staff
Given the dire circumstances and being forced by them to make a virtue of necessity, Maynard Webb, Yahoo's chairman said, "Separating our Alibaba stake from our operating business continues to be a primary focus, and our most direct path to value maximization". Meanwhile the CEO admitted that she will listen to proposals from putative buyers - well, she'll have to, won't she? She said, "In addition to continuing work on the reverse spin, which we've discussed previously, we will engage on qualified strategic proposals."
The newest Yahoo survival plan turns out to be not much of a plan at all, and certainly not new, it's the same old mish-mash of job cuts and cost savings dressed about with verbiage about three-legged stools.
There's nothing radical there like a good new product ,just a reshuffling of tired old virtual services and apps that can be, and are, done better by others. After spending in excess of $2 billion on more than 50 acquisitions in three years and trumpeting its intent to be a major media player, Google, Facebook et al continue to run rings around Yahoo.
Then there's Yahoo's site itself, so old-fashioned and very 1990s that it could almost be mistaken for ironic post-modernism, except, of course, that it isn't anything of the sort. It merely demonstrates a paucity of imagination and an apparent inability to drag the company into the 21st Century. All that money spent on buying small companies to kick start a moribund base offering and yet Yahoo's stature in the technology community continues to shrink.
This is another failure for Ms. Mayer and there are already rumours that she could be out within the next couple of quarters. Former Yahoo executives Ross Levinsohn (who, briefly in 2012, was Yahoo's interim CEO immediately before Marissa Mayer arrived) and Jacqueline Reses (who was Yahoo's Chief Development Officer until she left the company last summer after falling out with the CEO) are increasingly being mentioned as possible heirs to the threadbare throne.
Ironically, given the number of times she has swung the redundancy axe at Yahoo and the thousands of people she has fired. Marissa Mayer has a real hang-up about calling a spade a spade (or a chopper a chopper come to that ). Insiders say that "Evita", as she is commonly called behind her back, cannot bring herself to utter the word "layoff" and has forbidden management from ever using it. Instead, she (and they) use the word "remix" - as in 'remixing' 11,700 people into the welfare system and the unemployment statistics. You couldn't make it up.
Email Newsletters
Sign up to receive TelecomTV's top news and videos, plus exclusive subscriber-only content direct to your inbox.