Activist investor intends to oust Yahoo's board of directors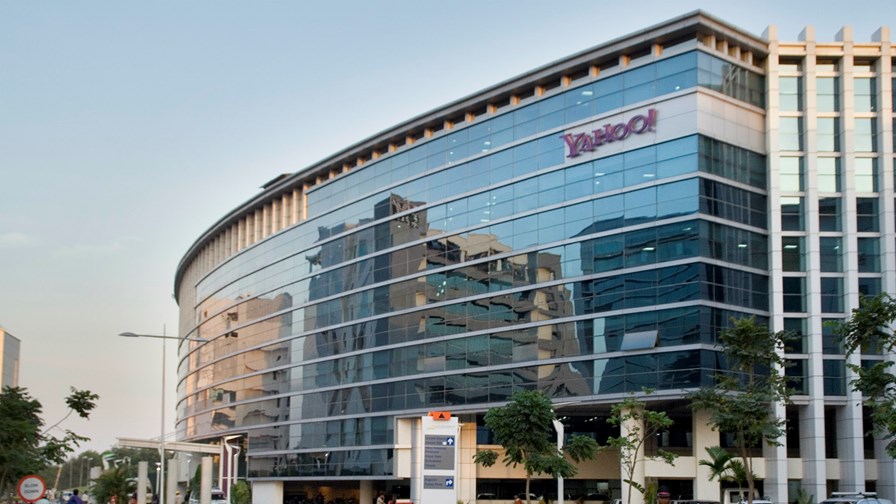 The Starboard Value hedge fund has had enough - as have other many other shareholders.
Upcoming 'proxy season' allows stockholders to nominate their own directors.
Yahoo management is in denial - but change is coming whether it likes it or not.
CEO living on borrowed time.
Yahoo's troubles continue to multiply. A couple of days after announcing that it has given up on and closed its Yahoo Screen video streaming and original content service despite CEO Marissa Mayer having spent most of the last two years extolling its virtues and hyping it as a central plank of the troubled company's 'turnaround' strategy. The fact is that Yahoo's comeback plan, which is spiralling out of control and into an impending flameout disaster, is no real comeback plan at all.
And, weighing-in yet again to lambast the company and its leadership is activist investor Starboard Value, a hedge fund and longtime, persistent and virulent critic that is now threatening to foment a coup to oust Yahoo's entire board of directors. The only question is, does anyone realise that Yahoo actually has a such a body? Where is it? What does it do? It is so quiet, supine and non-interventionist that its members could have taken a Trappist vow of silence and decamped to a monastery for all we know.
In a letter released yesterday, the chief executive of Starboard Value, Jeffrey Smith, wrote, "If the board [of Yahoo] is unwilling to accept the need for significant change, then an election contest may very well be needed so that shareholders can replace a majority of the board with directors who will represent their best interests and approach the situation with an open mind and a fresh perspective."
This is serious stuff and someone, somewhere at Yahoo must be concerned but, as usual, the company is adopting it's familiar arse-up and head-down (in-the-sand) attitude and is refusing to comment on the developments. Yeah, take your time. Pretend nothing's happening. When the midnight choo-choo comes barreling down the track you won't know what's hit you - but the cowcatcher will be pretty messy.
Starboard Value's latest intervention is just one more to add to the mounting accretion of concerns and indeed deep anger that is now mounting over Yahoo's perceived inability to even try to save itself by carrying out some long-needed radical surgery.
More and more of its discomfited and disillusioned investors are ready to revolt and Starboard Value might just be the vanguard vehicle that will cut a swathe through to the secret place where what's left of Yahoo's business brain might now reside and force change before it is too late.
Yahoo still thrashing around for a coherent recovery plan
Only last month Yahoo abandoned aspirations to spin-off into a separate company its highly-lucrative stake in the immense Chinese e-commerce conglomerate, the Alibaba Group. Yahoo's management took fright and did an abrupt about-face when the US Internal Revenue Service indicated that was minded not to sanction the plan as a tax exempt exercise. Had the strategy been pursued, Yahoo (and thus its shareholders) could well have been saddled with a US$10 billion tax bill and so it found it necessary to perform one of its now infamous and ungainly pirouettes so that it ended up facing back towards where it and just come from - again.
Marissa Mayer's strategy of making acquisition after acquisition has resulted in Yahoo now owning at least 20 companies more than it did when she became CEO in July 2012. However, the harsh reality is that she is now left with little real choice - other than Hobson's. It seems there is only one way for the company now to go, down the dark alley that leads to the spin-off of its core mainstay Internet business (web search, email social media) that made the company the powerhouse that it once was.
And that is exactly what Starboard Value is agitating for - for someone with the courage to bite the bullet, sell the core business, pay any and all taxes due and hand the remaining cash back to investors. Yesterday Starboard Value reiterated that it know of several "credible" parties (private and corporate) that are interested in buying Yahoo Internet assets and that they should be encouraged to enter a bidding war to do so.
In his letter to Yahoo, Jeffrey Smith also wrote, "We [Starboard Value] explained over and over again that we did not believe your actions, or lack thereof, would achieve the desired result of stabilizing the business… we have been right, and each quarter is worse than the last."
Mr. Smith makes no bones about the fact that he thinks Ms. Mayer is out of her depth, has failed time and again to devise and execute a coherent and achievable recovery strategy and should be removed from her post. He says, "Investors have lost all confidence in management and the board. To be successful, dramatically different thinking is required, together with significant changes across all aspects of the business starting at the board level, and including executive leadership."
"There's a storm coming, you'd better run"
Mr. Smith's uncompromising missive is the first salvo of what is expected to be a prolonged and determined big gun battery to force huge change on Yahoo's leadership and business. January marks the beginning of the 'proxy season' for US corporations. It's a bit like the hunting season but with an undercurrent of even more violence and bloodshed. As such it is a very worrying period for incumbent executives because during it activist stockholders are able formally to institute demands for changes in the corporate governance and board of directors or those companies in which they own shares.
This year Yahoo's investors can, between February 25 and March 26, nominate their own candidates for board directorships candidates. Starboard Value will certainly do so and others are certain to join them. They include SpringOwl Asset Management and Canyon Capital. SpringOwl is demanding that Yahoo fires 9,000 of its 10,700 staff while Canyon Capital was one of the first to insist that Yahoo must sell its Internet business - and it hasn't changed its mind.
Thus, all bets are off as to what Yahoo will look like by April Fool's Day this year except to put a a sawbuck on what is the racing certainty that it will be very different from the peculiarly complacent corporation it is now.
Yahoo shares lost more than 35 per cent of their value over the course of 2015 and, unsurprisingly, that decline continues apace. Shares were down by a further one per cent last night. The company's next earnings statement is due later this month and is likely to stoke further demands for immediate change. Yahoo can't avoid or delay publishing it, much as it would no doubt like to, but will hope to be able to blunt some criticism by finally announcing the details of a long-promised and long-delayed cost-cutting and retrenchment plan. However, it will be too little, too late. Marissa Mayer's tenure is almost at an end and Yahoo's board of directors will be decimated - and about time too.
Email Newsletters
Sign up to receive TelecomTV's top news and videos, plus exclusive subscriber-only content direct to your inbox.