Virgin ditches BT for Vodafone: more to it than meets the eye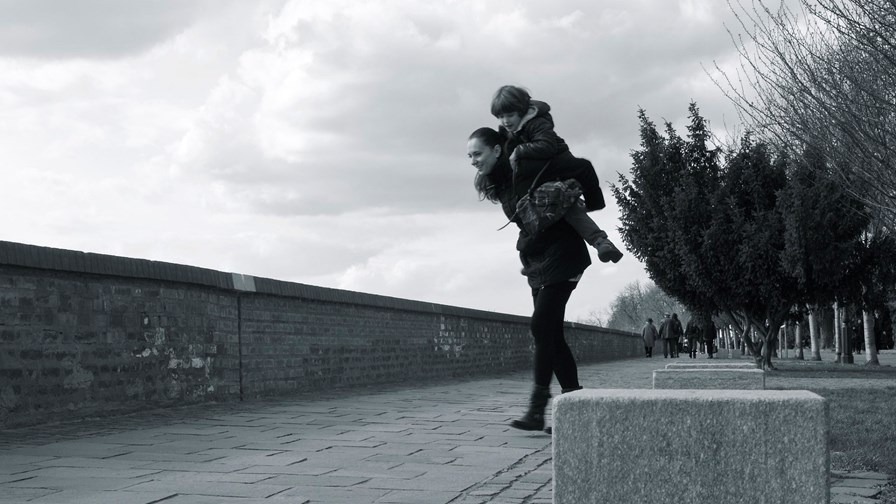 Move will enable Virgin to launch 5G services
Deal builds on blossoming relationship between Vodafone and Liberty Global
Impact on BT likely to be minimal
The driving factor behind MVNO deals is usually economics, given that the virtual player is for the most part working with wafer-thin margins. But Virgin Mobile's decision to switch host network, inking a five-year deal with Vodafone UK that will replace its current contract with BT, could be more complex than that.
Virgin may or may not have brokered a better deal financially with Vodafone – that's unlikely to become public knowledge, although Jefferies analysts "assume mobile wholesale terms improve under the new deal" – but it seems that the terms of its new MVNO agreement might have broader implications, giving it the ability to compete better in the market. Further, it could also be a reflection of Vodafone's blossoming relationship with Virgin's parent company Liberty Global elsewhere in Europe, and who knows where that may lead?
5G is clearly key to the new deal, and of course to Virgin's position in the UK market.
"This agreement with Vodafone will bring a host of fantastic benefits and experiences to our customers, including 5G services in the near future," said Virgin Media CEO Lutz Schüler, in a canned statement.
The company has given little indication as to how soon a 5G launch may come, other than to say that it will be before the formal start of the new MVNO deal and will be on the Vodafone network from the start. Virgin's current agreement with BT, which sees it use the EE network for mobile services, has been in place since January 2017 and will run until late 2021, at which point the new five-year deal with Vodafone will kick in.
As PP Foresight analyst Paolo Pescatore noted, Virgin "has been hampered with its current EE deal" for years. There didn't seem to be much flexibility in the relationship between BT and Virgin, he said, highlighting the fact that Virgin took a long time to launch 4G services.
Virgin is the UK's largest MVNO, but with 3.15 million customers it is some way behind its facilities-based rivals. A relatively early 5G launch could help it to boost its position or at least retain it; with the likes of Sky planning to offer 5G services, Virgin can't risk getting left behind.
While Virgin Mobile remains a minnow, the company's core TV and broadband business is a more credible competitor in the UK market. And doubtless Virgin and its parent are keen to capitalise on any opportunity for bundled service offerings. That opportunity may be greater in certain markets outside the UK, but it is a consideration.
Indeed, there have been rumblings of a Vodafone/Virgin tie-up of some sort in the UK for a number of years, triggered in no small part by deals brokered between Vodafone and Liberty Global elsewhere in Europe. A full merger was a step too far for the pair, but they brought together their assets in the Netherlands to create VodafoneZiggo in 2016 and Vodafone closed the €18.4 billion acquisition of Liberty Global's assets in Germany, the Czech Republic, Hungary and Romania this summer.
While any kind of merger in the UK seems like it would be a step too far for the companies, there are a number of ways they could build on their MVNO deal in a mutually beneficial way.
But for now, a quick 5G launch ticks a lot of boxes for Virgin Mobile.
And as for BT, well, the media was awash with reports of a share price slide in the wake of the announcement on Wednesday, but analysts are relatively sanguine on its real impact.
Jefferies puts Virgin's contribution to BT Enterprise revenues at around £180 million per year, based on its share of the telco's overall MVNO customer base. It estimates the impact to BT's free cash flow at around 4%, but notes that the telco has time to mitigate the loss of revenue from Virgin, given that it will still support the MVNO's 4G customers until late 2021.
Further, the loss of Virgin from the start of 2022 "frees up network capacity, aids BT's ability to plan 5G rollout and reduces risk of associate 5G capex spike," the analysts said. Of course, the reverse of all of those points is true for Vodafone.
There's always more to the strategy and economics of MVNO deals than is immediately obvious.
Email Newsletters
Sign up to receive TelecomTV's top news and videos, plus exclusive subscriber-only content direct to your inbox.