With video increasing the load on networks, HEVC could offer some respite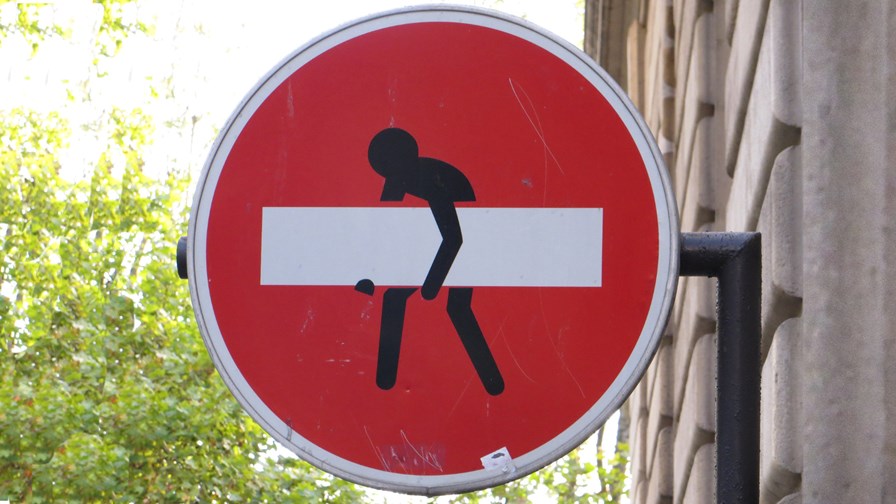 Cisco Visual Networking Index predicts global annual IP traffic to exceed 3.3ZB by 2021
Video to make up 80 per cent of all Internet traffic by 2021
Apple throws its weight behind the HEVC codec for lower file sizes
40 per cent reduction in bitrate with HEVC
Cisco has published the latest edition of its Visual Networking Index, which shows that global IP traffic is expected to increase three-fold between 2016 and 2012, reaching an annual run rate of 3.3 zettabytes by 2021, up from an annual run rate of 1.2 zettabytes in 2016. Internet users will increase from 3.3 to 4.6 billion or 58 per cent of the global population, M2M and personal devices connections will increase from 17.1 billion to 27.1 billion, average broadband speed will increase from 27.5Mbit/s to 53.0Mbit/s, and video viewing will increase from 73 per cent to 82 per cent of total IP traffic.
In other words, Internet usage is going up – fast – and networks are going to get slammed.
For the first time in the 12 years of the forecast, M2M connections that support IoT applications are expected to be more than half of the total 27.1 billion devices and connections and will account for five per cent of global IP traffic by 2021, representing a 2.4-fold increase from 5.8 billion in 2016 to 13.7 billion by 2021. The health vertical will be fastest-growing industry segment (30 per cent CAGR), with the connected car and connected cities applications following very closely behind with 29 per cent CAGRs.
There are plenty more statistic in the survey, such as the fact that end-user Internet traffic is moving closer to the edge, with over one-third of traffic expected to bypass the core network by 2021. You can access the data here.
It's no surprise that video will continue to dominate IP traffic and overall Internet traffic growth, representing 80 per cent of all Internet traffic by 2021 (up from 67 per cent in 2016). Globally, Cisco expects that there will be nearly 1.9 billion Internet video users (excluding mobile-only) by 2021, up from 1.4 billion in 2016. The world will reach three trillion Internet video minutes per month by 2021, which is five million years of video per month, or about one million video minutes every second.
Emerging mediums such as live Internet video will increase 15-fold and reach 13 per cent of Internet video traffic by 2021, meaning more streaming of TV apps and personal live streaming on social networks. But it won't just be live streaming video – virtual reality and augmented reality are also gaining traction, and by 2021, VR/AR traffic should increase 20-fold and represent one per cent of global entertainment traffic.
Could Apple have the solution to ease video pressure?
The only solutions for network operators are to build out more capacity or to optimise traffic more efficiently; or rather, they need to do both. Thankfully, a degree of help may be on its way to ease the monstrous bandwidth demands of video. Apple announced this week at its annual WWDC developers conference that it will switch over to the new HEVC / H.265 codec for video in all of its devices with its High Sierra and iOS 11 operating systems. This covers video capture with iPhones and iPads and display across its whole product ecosystem. There will also be hardware support in the latest devices.
Why is this important? Because the HEVC codec, which is an approved ITU standard, can apparently reduce the size of video files by 40 per cent on average (via a bit rate reduction) compared with today's near universal H.264 codec. By itself, this technical feat (which it achieves, as I discovered by sitting through hours of intense presentations from streamed from WWDC, by performing a number of complex "guesses" as to where blocks of image data will move in subsequent frames) is all well and good, but Apple has instantly given it an installed base of one billion devices. That should be enough to kick-start wider market acceptance.
It is true that HEVC is already established to some degree with set-top streaming, thanks to support from Netflix and Amazon Instant Video. But mobile and portable devices make up half the viewing market now (and will no doubt increase their share), and have to rely on H.264.
Yes, Google has been pushing its own codec, called VP9, but that's limited to the Android ecosystem and even some Android OEMs, notably Samsung, have already backed HEVC ( yes, it works with Android). There's also an "open" and license-free alternative called AV1 from The Alliance for Open Media, although this has not been widely used or evaluated. But encoding is only half the job; you also need to decode and that requires media player support. For content providers, it's an easy choice – encode once for TV and mobile devices with HEVC, rather than create multiple instances that simply take up time and space.
There is a downside to this, though. Content providers may choose not to utilise the bitrate saving from HEVC, but rather use the spare "capacity" to improve picture quality – in other words, use the same amount of data to provide a better quality image. With 4K UHD a – quite frankly – dumb idea for smartphone screens, we may see a bigger take-up for HDR content. There have been various tests that show consumers ca sometimes struggling to see the difference between an average 4K picture and an HD one, especially with TV screens smaller than 65-inches, but similar tests show they can see and value the difference with an HDR image.
Operators had best hope that the data savings on offer from HEVC don't get squandered. Otherwise they had best prepare for a 3.3 zettabyte future by 2021.
Email Newsletters
Sign up to receive TelecomTV's top news and videos, plus exclusive subscriber-only content direct to your inbox.