Welcome to VerizonWorld… just give him whiskey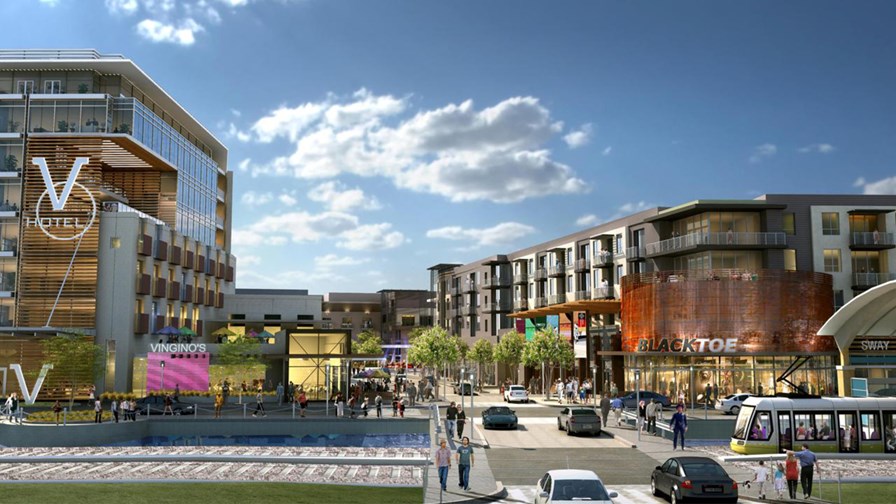 Verizon announces its "community of the future"
110-acre mixed-use development in Texas
All comparisons with Westworld should be avoided
Connectivity, IoT and AI good; killer robots bad
"Delos is the vacation of the future, today." Fans of the original Westworld movie of 1973 had an early glimpse of a telecoms-driven, AI-fuelled, IoT-enabled community of the future. The late, great Michael Crichton could tell gripping stories based around near-future technology that caught the public's imagination. And Yul Brynner was one heck of a creepy robot gunslinger!
The rebooted series from HBO has provided us with another glimpse at this futuristic leisure park, but they might not be the only ones drawing from the 1973 masterpiece. US telco Verizon has just announced its "community of the future" across a 110-acre development in Texas. There's offices, apartments, retail units and even a rail station, and we're pretty sure it will be stuffed full of IoT, connectivity and AI, although no killer robots.
"This technology-infused project will serve our mission to develop a rich and dynamic tech community that serves at the forefront of the live-work-play model," said John Vazquez, Verizon's SVP of global real estate. "The space we're developing will provide a seamless user experience across all types of space, from public to private and commercial to residential."
Described as a "live-work-play" community, Verizon's plans for a mixed-use development in Irving, Texas includes the now under-construction 1.2 million-square-foot headquarters of Pioneer Natural Resources. It will also feature an additional 1.5 million-square-feet for corporate tenants; a 200-room full-service hotel; 1,200 residential units; 80,000-square-feet for restaurant and retail space; 2-acre public green space and amenities; and a DART rail station. Verizon says it is close to a deal with a developer for the 110-acre master plan.
The community at "Hidden Ridge" will utilise land across the street from an existing Verizon campus, which currently houses 4,000 employees across various functions and business units. The telco hopes it will greatly contribute to Verizon's and other corporate tenants' ability to attract and retain talent through its "walkable amenities and access to the airport through the rail within a dynamic lifestyle-centered environment".
"We are extremely fortunate in Irving to have socially responsible and committed corporate citizens like Verizon who are devoted to not only being a visionary for their future business endeavors, but also a visionary for the Irving community," said Rick Stopfer, Mayor of Irving. "Hidden Ridge will transform this historic piece of land into a place for our business community and residential community to converge in a mixed-use environment."
Returning to the great Westworld for a moment, if you haven't heard the track "Just give him whiskey" by the long-forgotten Colourbox, which samples the heck out of the best quotes from the movie (and others!), then have a listen now.
Final words go to the Chief Supervisor: "Shut down! Shut down immediately!"
Email Newsletters
Sign up to receive TelecomTV's top news and videos, plus exclusive subscriber-only content direct to your inbox.