Virgin offers UK small businesses a fat pipe, Ofcom pushes at an open duct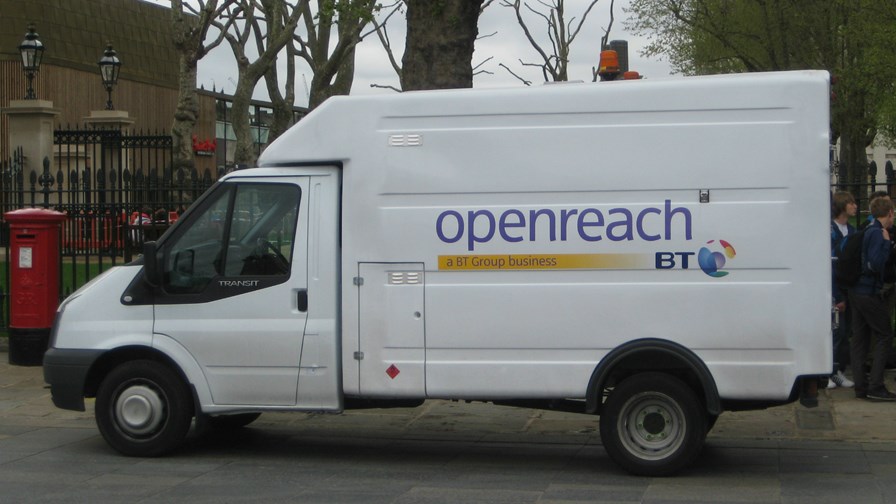 Virgin launches speedy small business service
Ofcom pushes for easier access to Openreach's ducts and poles
Virgin Media Business in the UK has launched what it's calling an ultrafast broadband service for small business - download speed up to 350Mbps.
It's called Voom Fibre and will be available at that speed to both new and existing small business customers from early next month.
At 350Mbit/s it's a significant improvement on the most equivalent small business Fibre To The Curb offering from BT which sports 76Mbit/s down and about 17Mbit/s up.
But while the 350 Mbit/s download for Voom looks good, the upload (always in short supply on highly asymmetric on Cable networks) goes from a paltry 7Mbit/s for the low end £30 per month offer, to £55 for a fatter 20 Mbit/s upload speed. The download appears to be holding the upload hostage.
Meanwhile Ofcom has been busy following through on its promise to steadily improve the rate of competitive infrastructure build in the UK by gingering BT and Openreach into wholeheartedly allowing access to ducts and poles so that the challengers can lay or string their own fibre. It's now set out some detailed plans and proposals that are up for consultation by June 15 this year.
The main proposals, announced today, are:
Access on fair terms: Providers should be able to lay fibre using BT's ducts and poles as easily as BT itself and the cost to BT for providing this access should be spread across all users.
Network 'ready for use': Openreach must repair faulty infrastructure and clear blocked tunnels where necessary for providers to access them.
Mixed-use networks: Companies can lay fibre for consumers and large businesses, provided the purpose of the network is primarily to deliver broadband to homes and small offices.
Final connections into homes: BT should ensure capacity is available on its telegraph poles for additional fibre cables that connect buildings to a competitor's network.
Better information: Openreach will continue to develop a 'digital map' of its duct and pole network so competitors can plan new networks.
The last point is interesting for a number of reasons. Lack of information on the details of BT's network has always been a problem when it comes to competitive redress. Back in the day it was unbundling that tended to come unstuck: "You want to know where the copper runs from exchange 'X' to street 'Y'? Sorry we don't have up-to-date records on that," was the sort of conversation that could be overheard at the time. Today the importance of detailed mapping for network building purposes is well understood, especially for wireless (see yesterday's - Mapping 5G: How to plan for high frequency spectrum).
Since Ofcom outlined its initial plans in December, it says Openreach has made the process for accessing its ducts and poles more efficient, following a trial last year with five other telecoms companies. Other providers now carry out their own work on the infrastructure, which has helped reduce delays. However, there is more to be done. Ofcom plans to require Openreach to ensure its existing network of ducts and poles is 'ready for use'. This means it would have to repair faulty infrastructure and clear blocked pipes on request, within a timeframe agreed with its customers.
Email Newsletters
Sign up to receive TelecomTV's top news and videos, plus exclusive subscriber-only content direct to your inbox.