Teens have different digital DNA: how can CSPs cope?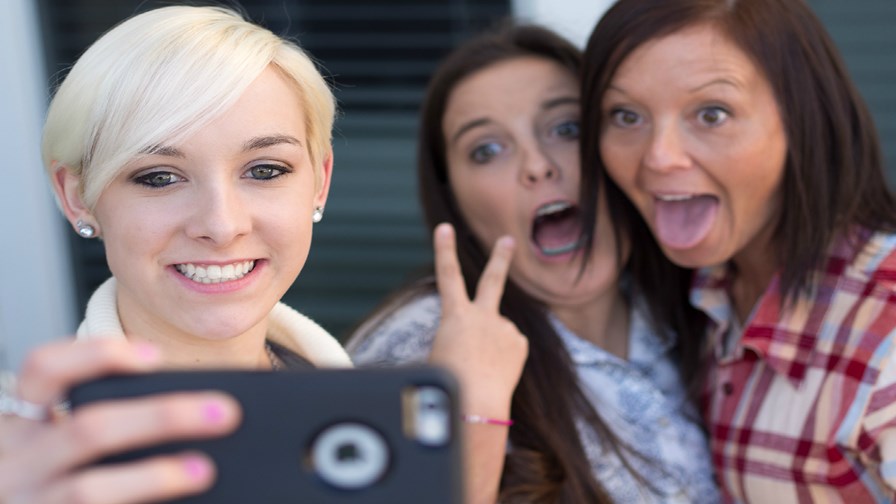 78 per cent of teens would like to have an Internet-connected device embedded in their arms
38 per cent seeing it replacing their smartphone
66 per cent believe that many jobs will be taken by robots
24 per cent even believe a robot will become their best friend
And that's just the frivolous stuff
Amdocs has completed a study into teenagers' digital lifestyles on the basis that today's teens - or some of them - are going to be tomorrow's most important and digitally minded telco customers (or not, as the case may be). If telcos are to transform themselves into digital businesses then they need to understand digital demographics if they want to win and hold the younger generation and turn a proportion of them into loyal customers.
It's not going well so far. The study, commissioned by Amdocs', and conducted by Vanson Bourne, a technology market research provider, and advised by leading generational expert and sociologist Dr. Paul Redmond, has revealed "a fragile relationship between CSPs and teens."
"Only 12 per cent of them think the traditional service providers understand their lifestyle and offer services to match it," highlights the research.
It goes on: "30 per cent report experiencing bad customer service from their CSP over the past year, and 46 per cent say they will not use that CSP again. A third of respondents then shared this information with families and friends."
At that rate, teens will run out of service providers in fairly short order, especially at the current rate of telco consolidation.
'Going digital' is an imperative shared by businesses right across the spectrum - from banks to supermarkets to government services - but mobile telcos must heed the 'digital' call more than most because they have the most ground to make up. The smartphone is the central object of the digital teen obsession but is identified with 'cool' brands such as Apple and Google. Unfortunately the telco (which is not cool) and its network has come to stand as a sort of a grumpy old gatekeeper to the online world. For one thing 'old telco' is widely understood to have been fighting tooth and claw against network neutrality - something the digital generation holds dear.
Given this background and the fact that less than ten years ago many telcos weren't all that keen on the new generation of smartphones (which they rightly saw as having the potential to disintermediate them) it's hardly surprising that the digital generations harbour deep suspicions.
So what has to be put right in terms of the CSP approach?
It's rather a long list, but first CSPs need to understand just how central the online world is to the teen demographic. For instance:
43 per cent of teens believe their smartphone makes them smarter and "cooler"; 52 per cent check their social media accounts first thing in the morning and over 30 per cent say they would probably not meet someone again if they lacked a Facebook or WhatsApp account.

Half of respondents say they prefer using emojis (47%) and posting photos (45%) to sending emails as emojis express how they feel more clearly than words.
Teens require constant Internet connectivity, with respondents saying they are more likely to feel anxious and alone if separated from the Internet (56 percent) than when separated from their family (52 percent).
The value of Internet access is so significant that the majority (55 percent) strongly believe fast Internet access to be a human right (well, we believe that, as well).
Free content streaming is not something to be grudgingly granted, but a way of life. A majority stream movies (53 per cent streaming; 17 per cent downloading), TV (51 percent versus 11 percent) and music (47 percent versus 29 percent); and they are typically doing so for free with less than a third saying they ever pay for any content.
Teens perceive content and app providers as "service providers" and love them more: Although 82 per cent know who their service provider is, they perceive over-the-top (OTT) players and internet giants, including Google (51 per cent), Facebook (38 per cent), WhatsApp (42 per cent) and Apple (38 per cent) as CSPs, when they are not.
When asked which companies they love, teens rank Google first at 60 per cent (Facebook: 48 percent; WhatsApp: 42 per cent) while only 36 percent said they loved their CSP.
There's more…
Teens want technology to allow them to design their own experiences: 54 per cent want interactive services that offer design options they can play with; 59 per cent expect to be offered 3D printing technology to create their tech accessories and 55 percent expect to be able to visit new countries using virtual reality.
Teenagers' connection to technology is so strong that 66 per cent say they would want to be Bill Gates when they grow up, more than a YouTube star (50 per cent) or a pop star (38 per cent).
"With digital so integral to teen life, the need to transition to a digital service provider is immediate," says Chris Williams," head of global marketing for Amdocs. "Service providers must act now to establish and build teen affinity, adopting a multi-channel engagement strategy and exploring new monetization models to address the demand for free content. Whether or not service providers will succeed in this will determine their ability to remain central and relevant in future societies and economies."
Email Newsletters
Sign up to receive TelecomTV's top news and videos, plus exclusive subscriber-only content direct to your inbox.