EC's ePrivacy rules: tightening up privacy or choking off Europe's digital opportunity?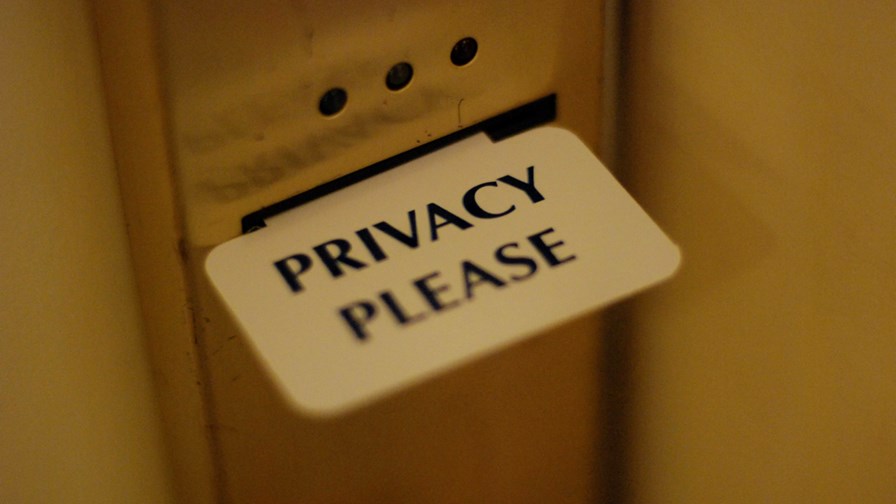 EC proposes to ramp up and equalise ePrivacy rule
WhatsApp, Google & Co to be regulated the same as the telcos
But concerns remain around new applications for 5G
The European Commission has today proposed ramping up ePrivacy rules so that they apply equally to all electronic communications service providers of every shape, hue and place of origin - well that's the aim.
It claims to have solved the perennial "too much privacy, too bureaucratically guarded will stunt growth and online choice" conundrum, but stakeholders such as the GSMA and ETNO (the trad telecoms operators' club) say that while they support eprivacy, the new regulations have serious holes that will need to be filled if the industry is to go to confidently invest in next generation mobile infrastructure. They point out that applications such as autonomous vehicles will need all manner of instant access to vehicles. Badly designed legislation might get in the way of mobile operators being able to deploy infrastructure and launch services.
One stimulus for the new rules was the fact that, much to the annoyance of the telcos, the current ePrivacy Directive only applies to them, not to rival online providers such as WhatsApp, Facebook Messenger, Skype, Gmail, Viber, etc. The idea is to have one set of rules and to stop the bellyaching.
So the new rule is that privacy will be guaranteed for both content and metadata derived from electronic communications - things like 'time/location of a call'. Such records will need to be anonymised or deleted if users have not given their consent, except for billing.
Once consent is given for communications data, though, telecoms operators will have more opportunities to use data to provide additional services - the Commission says they could produce heat maps, for instance, indicating footfall. Users will also be granted control of their settings, providing an easy way to accept or refuse the tracking of cookies and other identifiers representing privacy risks. Unsolicited material (spam) is banned and national enforcement and data protection authorities will be responsible for policing it.
But ETNO and the GSMA think the new rules have dangers and they are and are calling on the co-legislators to "correct the new e-Privacy Regulation and make sure it allows a customer-friendly and innovation-ready approach. Only in this way the EU will capitalise on the data economy, create new societal opportunities and boost the provision of innovative consumer service," they way in a statement.
They believe the General Data Protection Regulation already provides a "technologically-neutral and future-oriented framework to this end. Restrictive e-Privacy rules would result in unfair double regulation of one sector compared to others.
"As Europe demands that telcos build a 5G and Internet of Things-ready Europe, we need to ensure that the new e-Privacy Regulation is consistent with such shared objectives. Both consumers and the industry need simple and clear rules instead of a double regime with blurred boundaries. Rules applying to the processing of location data in connected cars, IoT devices or mobile apps illustrate the issues at stake," they claim.
Email Newsletters
Stay up to date with the latest industry developments: sign up to receive TelecomTV's top news and videos plus exclusive subscriber-only content direct to your inbox – including our daily news briefing and weekly wrap.