Apple hands control of Chinese subscriber iCloud data to China Telecom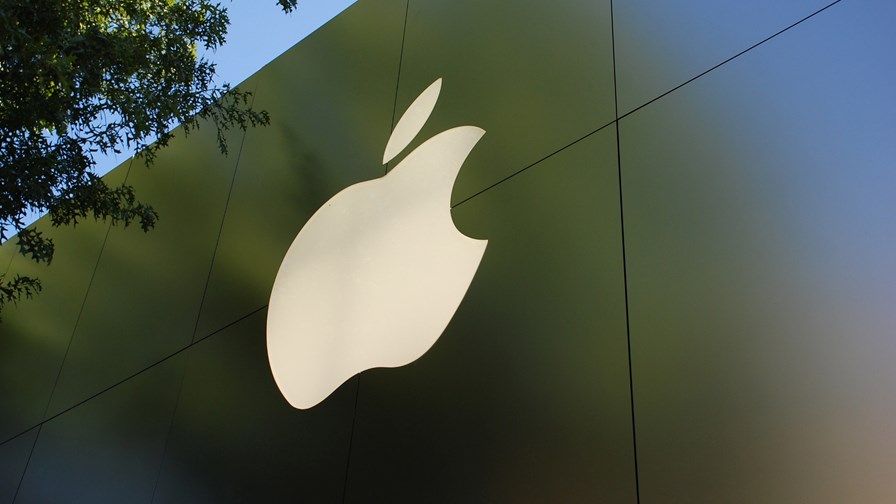 Encryption keys also part of the deal
Result is that Chinese state can now spy on all iCloud users
Apple quickly capitulated "to comply with Chinese cybersecurity laws"
Remember the Nickolae Ceausescu dictum: "Lick the hand you cannot bite"
China, already the country whose citizens endure the most all-encompassing and inescapable surveillance in the world, has just been gifted yet another way to keep it's beady eyes on all and sundry. The iCloud data belonging to Apple's China-based users has effectively been handed over to the Chinese government because all the texts, emails, pictures and videos of Chinese users of iCloud will henceforth be "managed" by the state-owned telco, China Telecom.
The news comes in the same week it was announced that Chinese police have been issued with high-tech sunglasses that incorporate a head-up facial recognition display and system. The Chinese government is in the process of rolling out a nationwide facial recognition system and is known to be working on algorithms that will alert the police if anyone surveilled is determined by the system to be in a bad or anti-social mood or might be contemplating committing a criminal offence.
They can then be "preventively arrested" before anything happens. Yes, the Orwellian nightmare of Thought Crime is almost upon us. It turns out that the movie "Minority Report" is a prescient documentary rather than a dystopian drama. Above all, don't frown or you'll find yourself in the slammer. Suffer from an excess of post-prandial gas and it could be the firing squad.
Last year Apple partnered with Chinese company "Guizhou-Cloud Big Data Industry Development" to help run iCloud operations and services throughout the People's Republic. In due course (February this year in fact) Apple quietly announced that the data of Chinese iCloud users would be transferred, lock, stock and barrel, to new "state-of-the-art" data (and spying) centre in Guizhou province.
Tucked away in the statement was the news that Apple had also handed over the system's encryption keys. The company said it did so to comply with China's cybersecurity laws. When the story broke, Apple told the Reuters news agency that "While we advocated against iCloud being subject to these laws, we were ultimately unsuccessful." Yup, and you can bet they were as forceful in pressing their case as Donald Trump was earlier this week with Vladimir Putin as he rolled over and submitted to the alpha male.
So, now China Telecom's Tianyi Cloud subsidiary has signed a contract with Guizhou-Cloud Big Data Industry Development to provide storage for iCloud China. This means the Chinese government will have easy and untrammelled access to the personal data and comms history of all iCloud subscribers in the entire country.
Apple's CEO, Tim Cook, is on public record as stating, many times over, that "privacy is a fundamental right". However, the reality seems to be that in the case of China that doesn't necessarily apply.
Prior to sending all the iCloud Chinese user data to Guizhou-Cloud Big Data Industry Development, all iCloud encryption keys were very securely stored on servers in the US and were subject to US control and legislation. That is no longer the case. The iCloud servers are now, physically in China and no longer subject to US laws but are instead open to Chinese government pressure (backed up by wide ranging and potentially punitive Chinese legislation).
It's all for your own good
As might be expected, the state controlled Chinese media has been extolling the transfer of data to sacred home soil and it is being sold to the masses as a triumph because subscribers will now get easier, faster and more pervasive broadband coverage.
It might seem that for some particularly savvy Chinese iCloud users that there may be a way to evade some of the most egregious excesses of state surveillance but it is a cul-de-sac of illusionary hope. Currently, subscribers have the "right" to opt-out of local data storage by selecting a country outside the PRC in which to keep their iCloud account but, of course, there is no guarantee that any data would not also find its way onto Chinese state servers or that data already there would ever be deleted from them. Of course it won't.
Given these events it's is time to think back and remember the brilliant Ridley Scott TV advertisement that introduced the Apple Macintosh personal computer. Take a look on YouTube, it's still there and it's still brilliant. It was back at the start of 1984 and, sensibly enough, the ad is called "1984". It is a clarion call for an end to stifling conformity and the liberty and privacy of the individual. The ad ends, "On January 24th, Apple Computer will introduce Macintosh. And you'll see why 1984 won't be like "1984".
Ah, but that was then. Those grand sentiments don't apply in 2018 and who cares if a few Chinese end up in jail (or worse) because iCloud data is totally accessible to the faceless apparatchiks and security apparatus of the Chinese state? Business is business and it'll be worth it to be able to continue to sell to China.
Remember the Number One commandment for George Orwell's novel "Animal Farm"? It is "All animals are equal but some animals are more equal than others". Now extrapolate eastwards from 1940s England.
Email Newsletters
Stay up to date with the latest industry developments: sign up to receive TelecomTV's top news and videos plus exclusive subscriber-only content direct to your inbox – including our daily news briefing and weekly wrap.