US telcos now allowed to do business with Cuba. Borrón y cuenta neuva (A clean slate and a new start)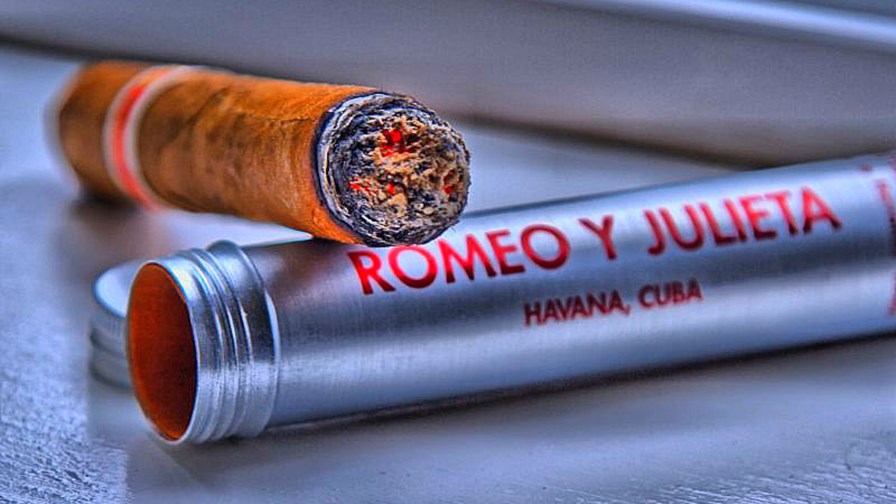 Well, that didn't take long. No sooner had US president Barack Obama announced that normal diplomatic relations are to be restored with Cuba after 53 years in the deep freeze than US telecoms equipment manufactures, vendors and operators began dusting off plans to do business with what, until only a couple of days ago had long been a pariah state and any US company (and executive)attempting to business with the regime was was liable to swingeing legal penalties.
On Thursday the White House announced, "Today, the United States is taking historic steps to chart a new course in our relations with Cuba and to further engage and empower the Cuban people."
A press statement added, "Telecommunications providers will be allowed to establish the necessary mechanisms, including infrastructure, in Cuba to provide commercial telecommunications and Internet services, which will improve telecommunications between the United States and Cuba."
However, although US operators can smell pesos wafting towards them on on the Caribbean breeze, so far only T-Mobile has publicly announced that it wants to do telecoms business in Cuba. AT&T, Verizon and others are keeping schtum - but no doubt they have big plans in the pipeline.
Cuba is the biggest island in the Caribbean and the country's telecoms system, such as it is, has been creaking and breaking down for fifty years and more. I was in Cuba at the height of what was called the "Special Economic Period" that was ushered in after the collapse of the Soviet Union. Before that the Russians had a big presence on the island and subsidised the Cuban population to the tune of $14,000 dollars per head per annum.
When that money dried up, Cuba was well and truly on its uppers. The US embargo bit deeper than ever, the economy was wrecked and so were half of the buildings in Havana. Most fixed line phones simply didn't work, mobile handsets were as rare as hen's teeth and as for broadband and access to the Internet, well, the ordinary Cuban could just forget all about that.
Even today a mere five per cent of favoured and influential Cubans have access to the open Internet. The latest figures from the National Statistics Office in Cuba are a bit behind the times to say the least of it - they relate to 2011! They show that, back then, 2.6 million Cubans had some sort of access to a state-controlled, heavily-censored and rigourously policed version of a sub-set of a small part of the World Wide Web.
Today, the country's population is 11.25 million and ordinary citizens sometimes have access to a national email system, an online encyclopaedia, approved educational material and resources, all local and some foreign academic papers and journals - and that's about it.
And even those privileged enough to have access to a computer and a connection pay through the nose for a very patchy service. Connectivity is a lottery for much of the time and system often falls over and lays dead for indeterminate periods. Hourly connection, when available can cost as much as 20 per cent of the minimum monthly wage. Almost all digital files are exchanged offline via USB sticks that are sold on the dollar black market.
Cuba desperately needs good, modern, efficient and inexpensive comms and although the US economic embargo remains in place for the moment, the monolith is cracked. Mr. Obama is using his executive power as President to permit infrastructure projects that will "promote civil society" in Cuba - and that means telecoms.
Included in the list of products and services that the US will will now make available to Cuba are "certain consumer communications devices, related software, applications, hardware, and services, and items for the establishment and update of communications-related systems."
So, things are loosening up on the diplomatic front but the Cuban government has the monopoly of telecoms services and infrastructure and party apparatchiks will no doubt want to hang on to that power for as long as possible. The ordinary Cuban will hope that things will improve fairly quickly but the system and the national bureaucracy is an ossified Byzantine nightmare that will take years to change and modernise.
When I was in Cuba I was given open access to bigwigs in the Communications Ministry and I saw for myself what they wed struggling with - antiquated systems, lack of direction, lack of money and crippling bureaucracy.
On a visit to Pinar Del Rio, Cuba's most westerly province and the place where the best tobacco is grown, I interviewed the local Chief of Police. He demonstrated the comms equipment he had available. It consisted of an ancient telex machine with a cactus in a pot on top of it, a fax machine with a macrame cover knitted by his daughter and venerable a rotary dial telephone. He then tried to make a voice call to his opposite number in another building. After 27 minutes waiting to get dial-tone he gave up (this was the head of police remember) and we had a glass of rum. Summed it up really.
Email Newsletters
Sign up to receive TelecomTV's top news and videos, plus exclusive subscriber-only content direct to your inbox.