UK's AI ambitions look a tad artificial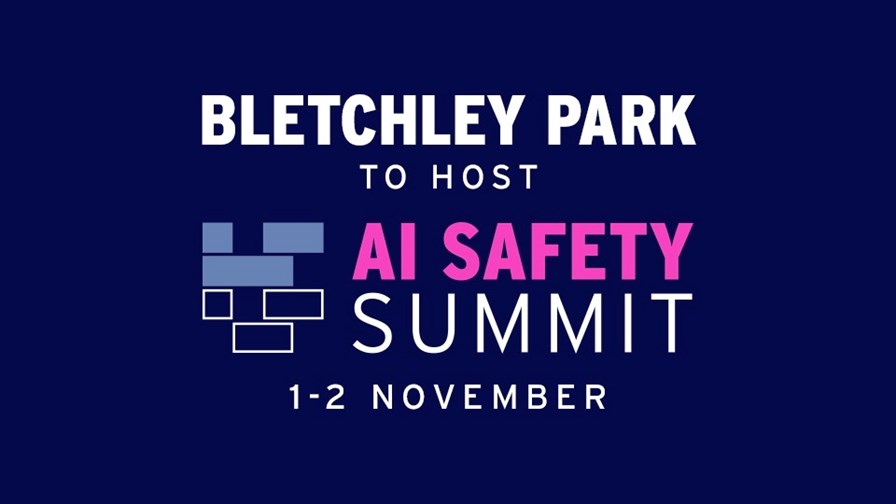 Ahead of the AI Safety Summit, Prime Minister Rishi Sunak says the UK won't "rush to regulate AI"
"How can we write laws that make sense for something we don't yet fully understand?" says the Prime Minister, whose political party, along with many others, has tried that approach many a time
Sunak tells it like the UK government thinks it is – by focusing on doom and gloom
He doesn't "want to be alarmist" but it's almost Halloween, an ideal time to scare everyone
The summit will have space for just 100 delegates and as its hype has upscaled, its ambitions have downscaled
Bletchley Park, in the county of Buckinghamshire, is an English country house with extensive gardens dotted with some very undistinguished-looking wooden huts that, during the Second World War, were the centre of intense Allied code-breaking efforts and activities. The scientists posted there were so successful they are credited with shortening the war by at least two years.
Bletchley Park is now a museum that, to this day, is redolent of the pervasive whiff of wartime austerity and so steeped in the collective memory of boiled cabbage and fried rissoles that a quick lick of paint and a few runs of new carpet will be unlikely to dispel.
The site has great historical significance but is very small, so why it has been chosen as the site of what is being hyped as an extremely important gathering of AI experts from all around the globe is a mystery – unless, of course, it is simply to garner headlines. Perish the thought…
It will be interesting, then, to discover what the delegates visiting the site to participate in the UK government-organised AI Safety Summit, which takes place on November 1 and 2, will make of the venue, the surroundings and the conference itself – Disneyland it ain't.
According to the government's official website, "The AI Safety Summit will bring together key countries, technology organisations, academia and civil society and the UK will work closely with global partners to make frontier AI safe, and to ensure nations and citizens globally can realise its benefits" by "informing rapid national and international action at the frontier of Artificial Intelligence (AI) development."
This morning, the UK Prime Minister, Rishi Sunak, gave a speech at the Royal Society, the learned establishment, founded in 1660, that is Britain's national academy of sciences. Whilst making some positive references to the potential capabilities of AI to change the world for the good, Sunak chose to focus mainly on the dangers of AI and the fears it can engender. He claimed that in addressing "those fears head on" and by "being honest with people about the risks from these technologies" the government will be "publishing our analysis on the risks of AI" and will "provide a stark warning".
Whilst claiming not to "want to be alarmist", he went on to say that "there is even the risk that humanity could lose control of AI completely" and that "mitigating the risk of extinction from AI should be a global priority alongside other societal-scale risks such as pandemics and nuclear war." He added that, as a leader, he and his exhausted and dysfunctional government "has a responsibility to take them seriously, and to act."
All part of Sunak's impossible mission to make the UK a "new Silicon Valley"
To that end, he will keep the UK safe by testing the safety of AI and not allowing "the very organisations that are developing it" to "mark their own homework."
Really? He doesn't say how.
He added, "Only nation states have the power and legitimacy to keep their people safe." That's why the UK, as a point of principle, encourages innovation and why he "will not rush to regulate" AI! After all, "How can we write laws that make sense for something we don't yet fully understand?"
Well, a glance back at history since 2010 will provide many examples of a series of governments trying to do exactly that.
Anyway, in lieu of regulation, the current administration will build a "world-leading capability to understand and evaluate the safety of AI models within government" and is investing a whole £100mn in setting up a "new taskforce" and recruiting "respected and knowledgeable figures in the world of AI." That's less than a large number of companies got in payment for providing substandard and unusable personal protection equipment to British hospitals during the Covid-19 pandemic.
Then came the big news, as Sunak announced the establishment of "the world's first AI Safety Institute" that will "advance the world's knowledge of AI safety" and "carefully examine, evaluate, and test new types of AI so that we understand what each new model is capable of" and "explore all the risks, from social harms like bias and misinformation, through to the most extreme risks of all."
That sounds very grand but it would be a gargantuan task and one that couldn't possibly hope to keep pace with the speed of developments in AI. Some reports suggest the institute will be little more than a voluntary database of large language model (LLM) developments, something that would be nothing more than a vainglorious exercise.
But at least Sunak doesn't pretend this is a task for the UK only. Internationalist that he is, the Prime Minister understands that "AI does not respect borders, so we cannot do this alone."
Hence next week's AI Safety Summit at Bletchley Park. Yup, this morning the Bletchley Park conference, which has room for just 100 delegates at the most, has become the "Global AI Safety Summit", just to big it up even further. And yes, China is invited, although no one in the PRC, apparently, has yet sent a completed RSVP. But not to worry, China will never be a global AI power and, at the event, the Prime Minister will propose the setting up of "a truly global expert panel, nominated by the countries and organisations attending, to publish a State of AI Science report."
There's no indication of when it will do so. All that is available for now is a 45-page-long "discussion paper" from an expert panel on the "capabilities and risks" of AI. But the main theme of speeches and rhetoric is the risk posed by AI and that's sticking in the craw of the very people that Sunak claims to champion – the UK's AI experts. As Wired reports, they would rather the UK's efforts focus on how the UK can harness the current potential of compete with the likes of the US, Europe and China.
As to the summit's prospective delegates, a plethora of politicians, scientists, academics and executives have been invited to Bletchley Park but no official list detailing just who will actually be there has yet been published.
US vice president Kamala Harris has been invited, as has Ursula von der Leyen, the President of the European Commission (of which the UK is no longer a member). Neither have yet indicated that they will be there, but van der Leyen has let it be known "she's thinking about it." President Macron of France will be there though, after all he will shortly be holding his own AI summit conference and likely wants to see how the UK government manages (or mismanages) things so that he can avoid pitfalls and embarrassments.
Top executives of various California-headquartered AI companies have "expressed an interest" in being there, and the CEOs of OpenAI (the developer of ChatGPT), Deepmind (now owned by Google/Alphabet) and Anthropic (founded by ex-OpenAI executives) will be in attendance. As will be representatives of Google, Meta (yet another photo-op for former deputy prime minister Nick Clegg can confidently be expected) and Microsoft.
However, after the hype, the reality of the Global AI Safety Summit falls a long way short of the optimistic line the Prime Minister was pushing a few months ago about how he is working relentlessly to make the UK "the home of global AI regulation" and "a new Silicon Valley."
Now, it seems, the UK will make no meaningful attempt to regulate AI until the government understands it. Have you looked at the members of the Cabinet? They're struggling with the easy sudoku in the back pages of today's newspaper, so don't hold your breath...
Email Newsletters
Sign up to receive TelecomTV's top news and videos, plus exclusive subscriber-only content direct to your inbox.