ZephyrTel: Out of cowboy country and going hell for leather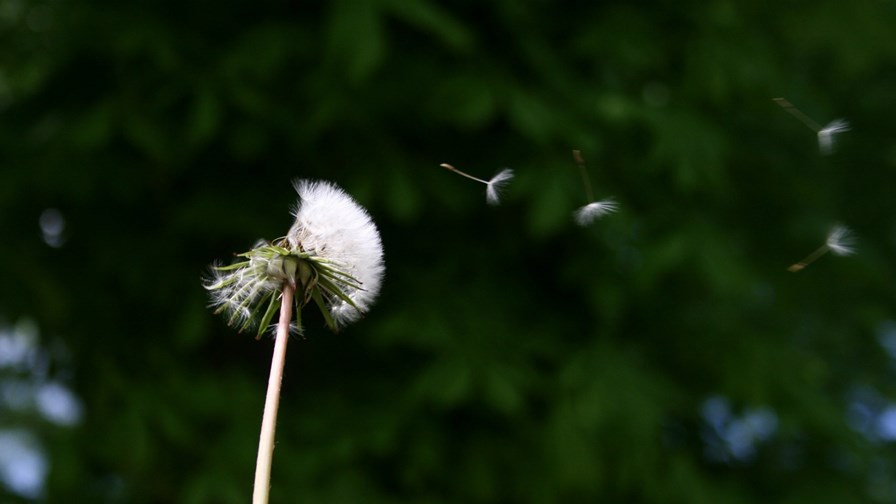 The formation of a cloud telco company
Part of ESW capital, it is "planning for supersonic growth"
Four acquisitions in 3 months and many more to come
From zero to a billion dollar company in 5 years
Austin, Texas-headquartered ZephyrTel is a telco software company in an almighty hurry. It's only a few months old but the CEO and board claim they are building a world-class telco practice, from scratch, one (or more) acquisitions at a time. The aim is for ZephyrTel to be a billion dollar company in five years, so there's no lack of gung-ho ambition there.
Whether that ambition will be realised, time will tell, but it's off to quite a start. To date, four acquisitions have been made (three of them on the same day!) and several others are expected to be completed and added to ZephyrTel's portfolio over the course of the next few months.
PeerApp, Mobilogy and VoltDelta were acquired on July 12 and Vasona Networks on September 26. The PeerApp purchase provides ZepyrTel with a content delivery platform that enables mobile, cable and telecoms operators to cut their costs and accelerate the streaming video and other OTT content for local delivery whilst, simultaneously, increasing Quality of Experience for consumers.
Mobilogy is a mobile lifecycle solutions company that enables operators, retailers, buyback vendors and enterprises to provide enhanced customer experience, increase revenue, improve productivity, supplement security and reduce cost. It has delivery channels in bricks and mortar stores and is also a major presence online. Customers can access a suite of mobile lifecycle solutions including diagnostics, phone-to-phone content transfer, buyback, apploader and wipe. Mobilogy also offers monitoring, statistics and analysis of all mobile activities.
And then there's VoltDelta, which is a provider of virtual, scalable, secure multi-channel customer interaction contact centre solutions, smart automation and data-driven contact management in the cloud to enable improved customer care and reduced operating costs while Vasona Networks is a specialist in network performance and edge computing software for mobile operators.
ZephyrTel CEO Mike Shinya told TelecomTV, "We're building to provide a multi-solution and services proposition to the global telco industry and leading enterprises. The primary objective is to offer software and SaaS solutions from infrastructure right through to customer experience. We will also offer consultancy on both business strategy and technology execution. We already have a wide customer base that came as part and parcel of our recent acquisitions and our top line revenues are already hitting the US$53 million mark. Our plan is to ramp that to $100 million and more by Q2 of 2019 and onwards an upwards from there. We'll do that by investing ahead of the investment curve."
A shotgun can bring down more birds than a sniper rifle
So, that's the strategy. What remains to be seen is whether or not ZephyrTel's scatter-gun approach of snapping up smallish telco software companies of widely disparate disciplines, placing them in an ever-growing, seemingly unwieldy portfolio and attempting to make them all fit together under a single corporate umbrella will actually work in the long term.
Mike Shinya admits that, at first sight, the company's strategy might seem a bit hit and miss and accepts that not every acquisition may make the cut in the end but he is certain that the acquisitions route is the right way to go - provided the prices are right. As he says, "We are technology agnostic but we can only buy what's for sale."
What is very much in ZephyrTel's favour is the fact that it is a part of ESW Capital, a very active, very well funded and very acquisitive private equity outfit that focuses specifically on buying, transforming, and running mature software companies. ESW has been in doing it since 1988 and over that time has become a highly-integrated shared-services operating company.
Mike Shinya says, "ESW is the polar opposite of a 'strip and flip' corporate raider. It doesn't take inbound capital and unlike venture capital companies there's no constrained, time-bound exit parameters or deadlines. We pay cash at close-out and there no earn-outs or post-close contingencies. ESW doesn't buy companies to sell them and, in fact, has has never sold any asset it has bought - and it has bought over seventy-five of them in recent years."
He adds, "Acquisitions are made for the purpose of growing those businesses in the long-term, and throughout 2018 ESW has been acquiring a company a week. When acquisitions are made the companies are not rebranded and ESW ensures that customer perceptions and expectations of an acquired company remain exactly as they were before ESW acquired it." In other words, at the front-end everything stays the same but behind the scenes, at the back-end, where there sits an integrated workforce supported applying a set of successful time-proven processes, everything changes.
Transformed in the 'software factory"
So, ZephyrTel will be a single company with multiple solutions that will communicate with customers via a single interface and, as Buddie Ceroni, SVP of Customer Success says, "ZephyrTel is going to be a telco cloud company. The move to the cloud is inevitable and most telcos and operators will be cloud companies in due course, but it could take up to five years for all of them to get there. Our strategy is to take the companies we acquire into the cloud as quickly as possible and certainly within a year of purchase." The cloud transformations themselves are based on Amazon Web Services.
Mike Shinya adds, "Once we acquire a product it goes straight into the ZephyrTel 'software factory' where the company's engineers take it apart and, where necessary, re-code and re-model it to increase its value to customers - and, of course, to ZephyrTel." To that end the company claims to be interviewing 10,000 software engineers anywhere in the world and employing the top 100 of them. Mike Shinya again; "We are looking for the best software engineers on the planet and we go where the talent is, wherever that may be." However, there are rumours that work pressures are intense (the company issues a new software version every seven days) and staff turnover can be high.
ZephyrTel engineers work to maximise product robustness, scalability and throughput (with the aim of increasing it tenfold in the first instance). Core product sets are revitalised with a defined roadmap and future cloud options all with the intent of supporting future enhanced value. It is achieved via a centralised development methodology that has now been proven more than 85 times.
Mike Shinya is sure the model works and will propel ZephyrTel into the business stratosphere not so much on the soft gentle breeze that the company's name suggests, but in a tornado of continual acquisition and software action. There can be no doubt that ZephyrTel is a company in a hurry to get aloft and TelecomTV will be watching to see how high it actually gets and if it can stay there.
Email Newsletters
Sign up to receive TelecomTV's top news and videos, plus exclusive subscriber-only content direct to your inbox.