What's up with… Open RAN in Germany, Telefónica, Nokia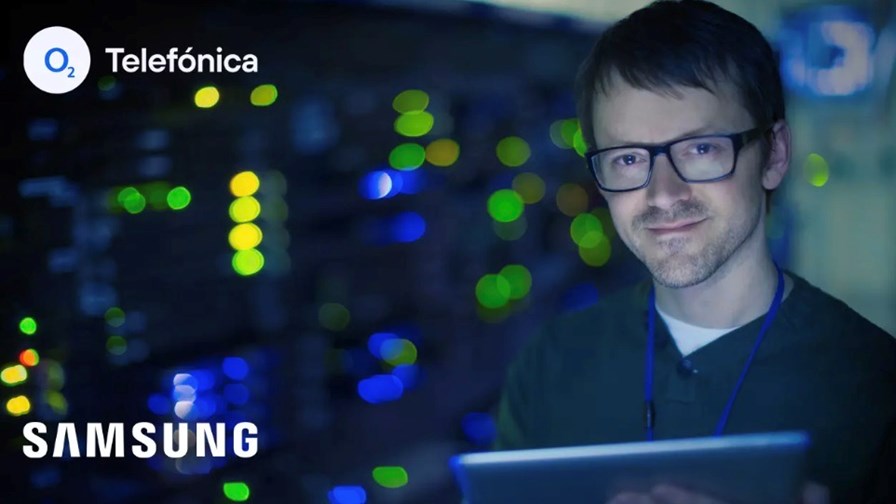 Samsung and O2 Telefónica prep virtual and Open RAN trials in Germany
Spanish state investor eyes a stake in Telefónica
Nokia unveils its Technology Strategy 2030
In today's industry news roundup: Telefónica teams up with Samsung and friends in Germany for virtual RAN and Open RAN tests; Spain's state investor is mulling the purchase of what looks like a defensive stake in Telefónica; Nokia unveils its technology trends vision for the rest of the decade (spoiler alert – AI gets a namecheck…); and much more!
O2 Telefónica (aka Telefónica Deutschland) is to test virtual RAN (vRAN) and Open RAN technology in lab and field environments in Germany with Samsung, which is rapidly emerging as the lead vRAN/Open RAN partner for many major operators. Initial tests of 4G and 5G vRAN and Open RAN technologies will be undertaken in a Munich lab, followed by field tests in a commercial 5G network in Landsberg am Lech, the partners announced. Dell Technologies (with its PowerEdge servers), Intel (Xeon Scalable Processor) and Wind River (cloud platform) will also participate in the tests. "We believe cloud-native and autonomous architecture is a central pillar of network transformation to accelerate the adoption of innovative services, and O2 Telefónica is working with the best players in the field," noted Mallik Rao, CTIO at O2 Telefónica. "We are delighted to team up with Samsung as one of the first telecommunications providers in the European Union to test new networking solutions. We look forward to delivering the best-in-class connectivity to bring a host of new benefits to customers in the future," he added. Samsung will provide its 4G and 5G vRAN software and Open RAN-compliant radios supporting low- and mid-bands, including 3.5 GHz massive MIMO radios, as well as its service management and orchestration (SMO) software. The Open RAN-compliant SMO software will be used to test network automation solutions that can control lifecycle management "from deployment and operation to maintenance, with just a simple click," enabling mobile operators to "accelerate innovative software-based network rollouts by enabling automated deployment of thousands of network sites simultaneously," the partners noted. Telefónica is spreading the love in its quest for the best vRAN and Open RAN solutions, as it is also working with Ericsson on its next-generation RAN strategy at a group level, while its UK operation, Virgin Media O2 (in which Telefónica holds a 50% stake) is working with Mavenir on its Open RAN deployment.
And still with Open RAN… Ericsson says its director of security for North America, Scott Poretsky, has been elected to co-chair the O-RAN Alliance's Security Work Group (WG11). As a result, Ericsson now has three work group co-chairs in the Open RAN industry body, as John Power, an expert in cloud-based Open RAN automation is co-chairing the Non-Real-Time RAN Intelligent Controller [RIC] and A1 Interface Work Group (WG2), and Kurt Essigmann, technical product and portfolio manager, is co-chairing the Open F1/W1/E1/X2/Xn Interface Work Group (WG5). This is worth noting as it signifies Ericsson's accelerated efforts to position itself at the heart of Open RAN developments, a strategic move that was made clear during the recent Fyuz industry event in Madrid – see Ericsson lights the Open RAN Fyuz.
In what looks like a direct response to the growing interest from Saudi Arabia's STC Group in giant Spanish telco Telefónica, the Spanish state investor, Sociedad Estatal de Participaciones Industriales (SEPI), is mulling the acquisition of a stake in the country's national operator, Bloomberg has reported. In a stock exchange filing, SEPI noted that it is "carrying out an exploratory internal analysis over a potential acquisition of a stake in that company." In early September, STC announced it had invested €2.1bn in a 9.9% stake in Telefónica, a move that triggered anxious speculation that the Saudi firm might be considering a full takeover. But now, according to Reuters, it seems that part of that stake is in the form of derivatives that STC might not convert into voting shares.
Nokia has unveiled its Technology Strategy 2030, which aims to identify "trends and emerging technologies that will shape technology, networks and the world for the next seven years." As you'd expect, artificial intelligence features prominently as one of the "trends" fuelling ever greater volumes of network data traffic which, according to the vendor, is set to continue growing at double-digit rates. The key trends driving that growth are "artificial intelligence (AI), machine learning (ML), extended reality (XR), digital twins, automation, and billions of devices," noted the vendor in this announcement. In its Global Network Traffic 2030 report, Nokia predicts that "end-user data traffic demand will increase at a compound annual growth rate (CAGR) of 22% to 25% from 2022 through 2030. Global network traffic demand is expected to reach between 2,443 to 3,109 exabytes (EB) per month in 2030. If there is a higher adoption rate of cloud gaming and XR in the second half of this decade, Nokia projects a CAGR that reaches as high as 32%. For networks to support the increasing demands of the future, they will need to be more cognitive and automated utilising AI and ML, as well as address the transformative needs and operating models of organisations and consumers. Technology breakthroughs like XR and digital twins, combined with Web3 and other much-lauded emerging innovations, will transform businesses, society and the world," stated the vendor. Nishant Batra, chief strategy and technology officer at Nokia, added: "Nokia's Technology Strategy 2030 is a direct response to the proliferation of cutting-edge technologies over the last decade. One thing is for certain: Radical changes are needed now to evolve networks to meet the challenges of tomorrow and beyond. Enterprises across industry face three trends bearing down on them: AI, cloud and the constant evolution of connectivity. Our Technology Strategy 2030 lays out a future network architecture for our customers and the industry. It brings to life opportunities for innovation, sustainability, productivity and collaboration, which can only be enabled by the exponential power of networks."
In a bid to close the digital divide in the US, the Federal Communications Commission (FCC) has authorised 368 companies as recipients of a share of $18.28bn to expand broadband in rural and hard-to-reach areas. Together, the companies will need to deploy broadband services with at least 100Mbit/s download speed and 20Mbit/s upload speed to more than 700,000 locations. They will also be expected to improve existing services in approximately two million locations across the US. Find out more.
Veon has filed two legal motions challenging a move by the Security Services of Ukraine (SSU) to freeze the company's corporate rights of Kyivstar, its operation in Ukraine. The telco group made the filings with a Kiyv district court, requesting the freezing of its corporate rights be lifted as it claims such rights "belong exclusively" to Veon, and their full or partial seizure "directly violates the rights" of Veon and its investors. The SSU froze Veon's corporate rights in Kyivstar on 6 October 2023, in order to target the rights, benefits or funds of "sanctioned individuals". "Sanctioned individuals do not own any shares in Veon or Kyivstar; they cannot exercise any rights regarding Veon or Kyivstar; are not a part of either company's governance mechanisms, including boards; do not have the ability to control or influence decisions made by Veon or Kyivstar; and do not derive any economic benefits from Veon or any of its operating companies," the company stated. It added that it has not been officially served the initial court order on seizing corporate rights, or an amended order from 13 October on reducing the percentage of seized corporate rights to 47.85% of the shares. The telco's CEO, Kaan Terzioğlu, highlighted Veon and Kyivstar's "impeccable track record" in serving Ukraine, and said, "the dialogue we established last week in Ukraine during our board delegation's visit and the continued availability of appeal mechanisms and procedures give me confidence that that we will achieve our dual goal of addressing the concerns of Ukrainian authorities while protecting our rights". Find out more.
Mobile operators in Kenya and international device manufacturers have launched the first smartphone assembly plant in East Africa. As part of a joint venture named East Africa Device Assembly Kenya Limited, the device assembly factory will produce affordable, locally assembled smartphones that cost upwards of 7,499 Kenyan shillings ($50). The plant will be capable of producing up to 3 million mobile phones per year and will see its product range expanded over the next few months to include a locally assembled tablet. Participants in the project include Safaricom and Jamii Telecom. In a statement, Safaricom's CEO, Peter Ndegwa, noted that the launch of the factory "reaffirms our belief in the power of connectivity to transform lives and drive economic progress". "This partnership underscores our relentless pursuit to expand 4G access and empower Kenyans through affordable, high-quality smartphones, create employment opportunities and grow our economy," he added. Jamii Telecom's chairman and CEO, Joshua Chepkwony, added that the move is aligned with the Kenyan government's aim to "enhance digital inclusion in the country".
- The staff, TelecomTV
Email Newsletters
Sign up to receive TelecomTV's top news and videos, plus exclusive subscriber-only content direct to your inbox.