What's up with… SK Telecom, Telefónica & Ericsson, Nokia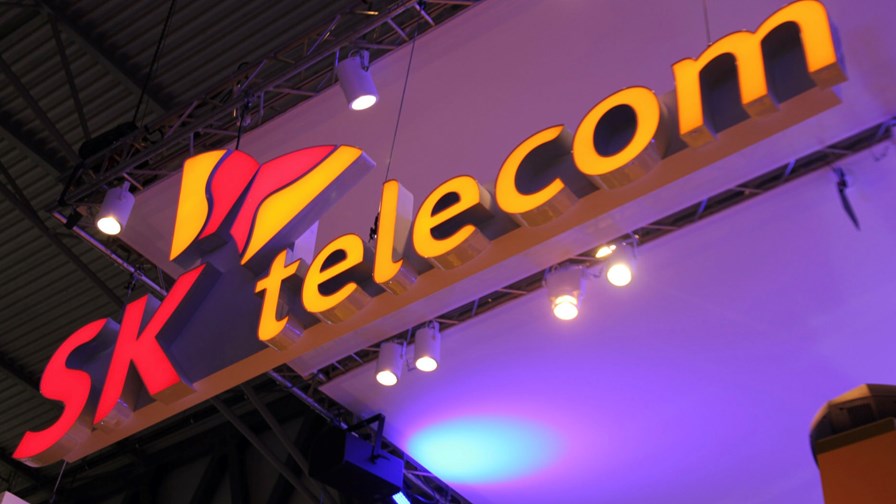 SK Telecom perches on its AI pyramid
Telefónica hooks up with Ericsson for its Open RAN journey
Nokia pitches its telco-as-a-platform proposition
In today's industry news roundup: SK Telecom takes inspiration from the pharaohs as it outlines its AI strategy; Ericsson sticks a Telefónica-shaped feather in its Open RAN cap; Nokia wants to help network operators with their telco-as-a-platform strategies; and much more!
SK Telecom has been positioning itself as an AI company for quite some time but has now fully committed to that identity with the unveiling of its AI Pyramid Strategy, which outlines how it sees its existing telecom services and networks fitting in with its AI-focused developments. The pyramid has three layers: The AI Infrastructure layer comprises its datacentre, AI chip and multi-large language model (LLM) resources; the AI Transformation (AIX) layer comprises the evolution of SK Telecom's main products and services, namely the mobile, broadband and enterprise application offerings, as well as specific business units related to targeted verticals, such as healthcare; and the AI Service, which comprises the company's specific AI-native applications, such as the A. personal assistant platform that has been in development for some time already and has now been officially launched, having been in a beta version up to now. SKT aims to evolve into a "global AI company that leads the AI ecosystem by strengthening its own competitiveness" in multiple areas, such as AI assistants, AI chip development and AI datacentres, while working with multiple partners. The company's CEO, Ryu Young-sang, noted: "Destructive innovation triggered by generative AI is already creating new value in all areas of industry, society, and life. With our AI Pyramid Strategy, we will make accelerated moves to strengthen our own capabilities and cooperate with diverse partners, and expand our AI-related resource investments. Through these efforts, we aim to become a global AI company that benefits customers, increases industry productivity, and solves social problems with innovative technologies and services." And by 2028, SK Telecom believes it will have tripled its current level of AI investments and become a global company with annual revenues of 25tn Korean won ($18.5bn). Read more.
Yesterday we noted Ericsson's commitment to Open RAN and suggested that it might ruffle some feathers in the competitive mobile infrastructure sector. Well, the Swedish giant has followed that up with news of an agreement that suggests the incumbent radio access network vendors are going to be tough to dislodge, even if Open RAN becomes the de facto way to construct a mobile network. The vendor has struck a deal that will see Telefónica, one of the telco community's most vocal Open RAN supporters, develop its virtual RAN and Open RAN strategy using Ericsson's Cloud RAN platform, including a non-real-time RIC platform (and associated rApps) for aspects of network management. Enrique Blanco, CTIO of Telefónica Global, noted: "We are excited to join forces with Ericsson. This collaboration brings together the best of both organisations, enabling us to leverage the latest advancements in virtualisation and cloud technologies. The network's transition to software-based operations and the evolution to open and disaggregated network architectures will increase flexibility, enable new network architectures and models, and boost innovation." There is no suggestion, of course, that this is in any way an exclusive relationship, but it does suggest that Ericsson is going to be tough to compete against, even when mobile network expansions and refreshes demand Open RAN-friendly systems. Read more.
Nokia has taken the next step towards becoming a major player in the upcoming telco-as-a-platform era with the launch of what it calls its Network as Code platform and developer portal. Essentially, the vendor can see that telcos, as part of their shift towards cloud-oriented platforms and operations, will increasingly make use of open APIs to expose their networks to third-party applications, as explained earlier this year by Juan Carlos Garcia Lopez, SVP of technology innovation and ecosystem at Telefónica (see The time is right for network API services, says Telefónica's Garcia). The vendor has been building up to this point with a number of network-as-code presentations, as noted in this article from June, and now, following months of development in collaboration with telcos and application developers, it says it's ready to offer up its platform and supporting software development kits (SDKs) from this December. In addition, it has struck a partnership deal with Dish Network, the US 5G network operator, to engage in an "ecosystem project that enables enterprises to develop applications using advanced mobile and 5G network capabilities." Dish has long noted that it spies its greatest opportunity in the enterprise services sector and that its Open RAN-based network and cloud-native operations make it ideally suited to a telco-as-a-platform play. What's important here, though, is that Nokia has developed its offering based on specifications developed by the Linux Foundation's Camara project and the closely aligned GSMA Open Gateway initiative, both of which count Nokia as a contributor. Equally important is that proprietary hooks are not also part of the mix… We can expect to see similar launches in the next year or so, but Nokia looks to have hit the ground running with quite a comprehensive proposition. Read more.
Google has announced it is building a new transatlantic subsea cable system to connect Portugal, Bermuda and the US. Dubbed Nuvem, which in Portuguese translates to "cloud", the project is set to enhance network resiliency across the Atlantic to meet the growing demand for digital services. Nuvem is expected to be ready for service in 2026, adding capacity, increased reliability and lower latency for Google users and Google Cloud customers globally. Alongside Google's other subsea cable systems, Firmina and Equiano, the new cable path is expected to create "important new data corridors" connecting North America, South America, Europe and Africa. Nuvem is also tipped to be the first cable to connect Bermuda with Europe. According to Google, a subsea cable can bring a plethora of benefits to local communities, such as trade, investment and productivity gains. Find out more.
Three of the world's largest operators are seemingly following in ABBA's footsteps, by bringing the world of holography to life. As part of a joint effort, UK-based Vodafone, US telco Verizon and Bell Canada have conducted "the first live transatlantic collaborative meeting connecting multiple holographic people" in Canada, the US and the UK using 5G and multi-access edge computing (MEC) technology. They also partnered with Matsuko, a company that claims to have created "the world's first holographic presence app". During the meeting, holograms of real employees located in the different countries were connected using the three operators' respective 5G networks in their home markets. They were created using Matsuko's real-time software and a camera, and were then streamed with the help of spatial computing, a technology that combines virtual and augmented reality (VR and AR). Matsuko also connected to the telcos' 5G networks using an application programmable interface (API) created by the 5G Future Forum (5GFF), called 5GFF's Edge Discovery API, which allows developers and independent software vendors (ISVs) to discover "the nearest edge to their end users, so their applications perform optimally with a consistent service across mobile networks". The demonstration was made by Vodafone, Verizon and Bell Canada under the auspices of the 5GFF.
Japanese telco NTT Docomo has agreed to transfer 1,552 towers to neutral host JTower, in addition to a previous transfer agreement covering 6,002 towers, for ¥17bn ($114m). As part of the deal, NTT Docomo will lease the towers from JTower, with its goal being to make gains from sharing its infrastructure. "The addition of this new agreement will enable the two companies to strengthen their network building, it will also enable the towers to be used for a wider range of applications, facilitating the further sharing of infrastructure," the Japanese operator said in its statement unveiling the move. The companies aim to realise "more efficient capital investments and lower operating expenses for tower tenants," the statement noted, adding that they also "plan to promote the early deployment of 5G networks". The pair also pledged to contribute to the achievement of "a sustainable society, reducing the environmental impact of their infrastructure through its effective use." Find out more.
NTT Ltd, the enterprise services-focused arm of the Japanese telco giant, has struck a "strategic engagement" with wireless chip giant Qualcomm Technologies, Inc. to "invest in and accelerate the development of the 5G device ecosystem to facilitate private 5G adoption, which is critical to powering AI at the edge." According to NTT Ltd, the two companies will "prioritise the development of 5G-enabled devices to accelerate innovation with global enterprise customers, a critical catalyst in driving widespread enterprise adoption of private 5G, a market that IDC estimates will be worth in excess of $8bn by 2026. Qualcomm Technologies' leadership in application specific semiconductors and 5G chipsets, combined with NTT's leadership in private 5G, will strengthen the 5G ecosystem, advance AI processing capabilities at the edge and spur innovation across industries."
- The staff, TelecomTV
Email Newsletters
Sign up to receive TelecomTV's top news and videos, plus exclusive subscriber-only content direct to your inbox.