What's up with… Ericsson and Open RAN, Anthropic, TalkTalk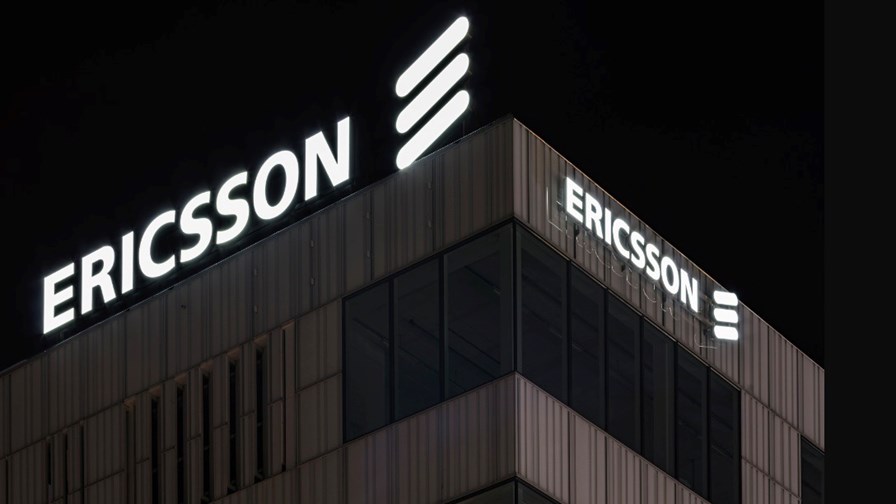 Ericsson loves Open RAN
Amazon loves Anthropic
TalkTalk is doing the splits
In today's industry news roundup: Ericsson is likely to raise multiple eyebrows as it positions itself as an Open RAN leader and supporter; AI expert and close friend of SK Telecom, Anthropic, is feeling the love and largesse of Amazon; UK operator TalkTalk is splitting itself into three so it can offload assets; and much more!
Here's an announcement that will ruffle quite a few feathers in the Open RAN community… Ericsson says it has helped the sector reach the "critical milestones towards defining the next-generation open fronthaul interface required to bring performance at scale to Open RAN" as part of its "commitment to lead the industrialisation of Open RAN." It noted it has already deployed more than one million mobile network radios that are "hardware-ready for the next generation of open fronthaul technology and, with the new radio platforms released this year, it has a complete Open RAN-ready offering across its massive MIMO and remote radio portfolios. In addition, Ericsson will introduce support for open fronthaul in its Cloud RAN portfolio, starting in 2024." Fredrik Jejdling, head of networks at Ericsson, stated: "We believe that the biggest revolution in future mobile networks is the introduction of cloud-based open networks, which will enable a move towards fully programmable mobile networks. We are enabling an open and growing ecosystem of innovation together with our customers and partners. Today we bring more details to our previously announced transition to the introduction of Open RAN support across our portfolio." The proof of such commitment will be its total willingness to have its technology deployed as part of multivendor Open RAN deployments, something that not only its rivals but also Open RAN-friendly network operators have doubted in the past. Maybe now Ericsson sees an opportunity to trump emerging rivals, such as Mavenir and Samsung, and even its arch rival Nokia, in any upcoming Open RAN contract negotiations with operators. We shall see! Read more.
Speaking of Samsung… It has teamed up with chip giant AMD to "advance 5G virtualised RAN (vRAN) for network transformation". According to the vendor, the collaboration represents its "ongoing commitment to enriching vRAN and Open RAN ecosystems to help operators build and modernise mobile networks with unmatched flexibility and optimised performance." Henrik Jansson, head of networks business within the SI Business Group at Samsung Electronics, noted: "This technical collaboration demonstrates Samsung's commitment to delivering network flexibility and high performance for service providers by building a larger vRAN and Open RAN ecosystem. Samsung has been at the forefront of unleashing the full potential of 5G vRAN technology to meet rising demands, and we look forward to collaborating with industry leaders like AMD to provide operators the capabilities to transform their networks." Read more.
Anthropic, the company that is developing a generative AI (GenAI) platform and that recently scored a $100m investment from SK Telecom to develop a large language model (LLM) aimed at helping telcos benefit from GenAI capabilities, has now attracted significantly heftier funding from Amazon. The hyperscaler will invest up to $4bn to make Anthropic's foundation models available to customers of Amazon Web Services (AWS). As part of the deal, Anthropic will use AWS' machine learning (ML) accelerators, Trainium and Inferentia, to build, train and deploy its future foundation models – a move that will allow it to benefit from "the price, performance, scale and security of AWS". The pair will also join forces to develop future technology for AWS' ML chips, and AWS will act as Anthropic's primary cloud provider for mission critical workloads. Amazon is also set to take a minority ownership in Anthropic, which has been an AWS customer since 2021. Read more.
UK competitive operator TalkTalk is to split into three separate business units – consumer, business services and wholesale – with separate operations to be in place by 1 November this year and a full legal separation in place by 1 March 2024, a move that will result in some job losses at the group, according to a report from ISPreview that cites an internal letter to staff. The move will make it easier for TalkTalk to sell its business services unit, something it has been trying to do for a while. Speculation emerged in August that a three-way split of this nature was in the works, with Sky identified as a potential bidder for the resulting business services unit. TalkTalk declined to comment on the ISPreview report.
French telco group Orange has launched a "new-generation" of ship that will oversee the maintenance and repair of critical subsea cables, including fibre optic and wind farms Intra-array power cables. The Sophie Germain set sail from the port of La Seyne-sur-Mer in France and promises to significantly reduce the operator's carbon footprint. Orange believes that the "state-of-the-art" ship brings a "new era of sustainability in the subsea cable and broader network industry" as it consumes about 20% less fuel (resulting in lower carbon dioxide emissions) and emits 82% less nitrogen oxide than today's standard cable ships. The telco admitted that building a new cable ship has required "a larger investment than the conversion of an existing vessel" but said this is offset by a lower environmental impact of a watercraft that is "fully-equipped to meet growing global connectivity needs". Orange has committed to continue playing "a major role" in the global submarine cable industry, as its businesses in the field are "a flagship activity that contribute to the excellence of its networks, guaranteeing optimal, uninterrupted connectivity across the world". By the end of 2022, ships operated by the telco's subsidiary, Orange Marine, had installed more than 257,000 kilometres of fibre-optic submarine cables, in addition to carrying out more than 800 repairs. "Through this launch, the Orange group reaffirms its central role in the laying and maintenance of submarine cables, a little-known industry and yet an essential base for the development of connectivity around the world. At the cutting-edge of technology and thanks to a reduced environmental footprint, the Sophie Germain contributes to the group's sustainable innovation approach to respond to the major challenges of our time," stated Christel Heydemann, CEO of Orange. Find out more.
Mario Rossetti, the CEO of Italian wholesale fibre broadband network operator Open Fiber, is expected to resign this week over tensions with the Italian government related to the company's strategy. According to a Bloomberg report (available to read here via BNN Bloomberg), Rossetti could step down less than two years after taking over the role of CEO at the operator, and among his successors is Giuseppe Gola, former chief of Acea, an Italian operator with a focus on the water, electricity distribution and energy sectors. Open Fiber was created in 2016 with the aim of bringing fibre connectivity to rural areas in Italy, as part of the government's plans to help Italy catch up with other markets in Europe. The company has been linked to Telecom Italia (TIM) in terms of a potential merger, but KKR is now working on a finalised deal for TIM's fixed network assets. If this comes to fruition, it could breathe new life into the government's plan to merge TIM's network with the one run by Open Fiber – see TIM buys into national Italian broadband plan.
Telecom Italia (TIM) has confirmed last week's media reports that private equity firm KKR (Kohlberg Kravis Roberts) had requested a deadline extension to present its bid for the Italian telco's fixed access and international networks unit, NetCo. According to the investment company, it has asked for the period to be extended to 15 October when it is set to conclude "the preparatory activities and submit the binding offer", which is a joint move with Italy's Treasury. TIM will make a decision on the timeframe extension at a meeting scheduled for 27 September.
Investments into LTE and 5G new radio (NR)-based citizens broadband radio service (CBRS) network infrastructure are on course to hit between $800m and $900m in 2023 and to surpass $1.5bn by the end of 2026, according to a new report from SNS Telecom & IT. The market is expected to grow at a compound annual growth rate (CAGR) of approximately 20% between 2023 and 2026, mostly driven by private network deployments, as well as rollouts of neutral host and fixed wireless access (FWA) broadband networks, in addition to 5G buildouts. According to the market research firm, LTE-based CBRS network deployments have witnessed "considerable momentum" in recent years, as they are used to support mobile network densification, FWA in rural areas, neutral host small cells for enhanced in-building coverage and private networks. These are, in turn, used to support industrial internet of things (IoT), enterprise connectivity, remote learning and smart city projects. The report further suggested that commercial rollouts of 5G NR network equipment in the CBRS band are already in progress, paving the way for "advanced application scenarios" with high-performance requirements, such as applications for Industry 4.0, including connected production machinery, mobile robotics, automated guided vehicles (AGV) and troubleshooting assisted by augmented reality (AR).
- The staff, TelecomTV
Email Newsletters
Sign up to receive TelecomTV's top news and videos, plus exclusive subscriber-only content direct to your inbox.