What does Amin's departure mean for Rakuten's future?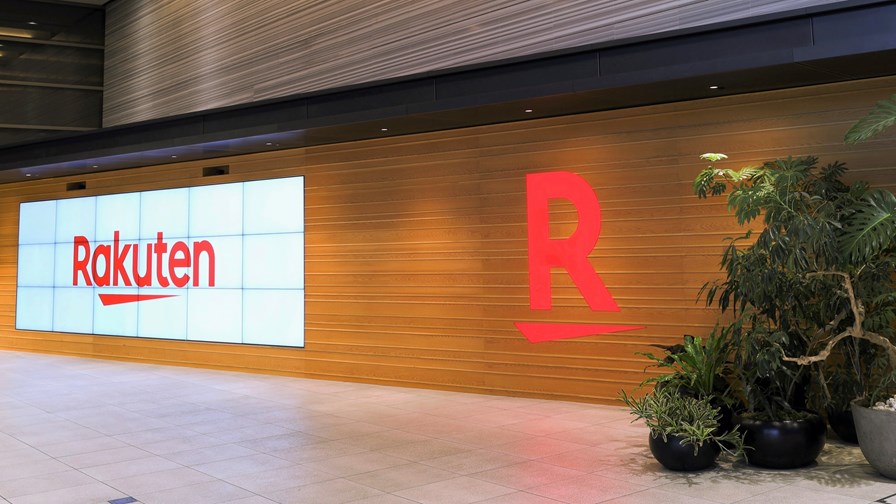 Tareq Amin left Rakuten unexpectedly earlier this week
The move is seen by some as an opportunity for a review of Rakuten's internal and commercial strategies
Industry analysts argue that the Japanese group has yet to prove its business model will work amid growing Open RAN pessimism
Following the abrupt departure of Tareq Amin from the top jobs at Rakuten Mobile and its vendor offshoot Rakuten Symphony, industry analysts have suggested that the move leaves the Japanese conglomerate in trying times amid an Open RAN slowdown.
Amin joined as CTO of Rakuten Mobile in 2018, having been a driving force at Indian telco Reliance Jio, where he played a role in the buildout of the operator's greenfield 4G LTE network, which helped it claim market-leader status.
Subsequently, expectations were that this achievement would be replicated at the Japanese company. But that was not the case. In fact, in the first quarter of 2023, the company's Mobile unit recorded operating losses of ¥102.7bn (US$763m), while its customer base stood at a mere 4.65 million compared with leading telco NTT Docomo's more than 80 million subscribers. The company's performance also weighed down the group's overall figures in the period – see Rakuten Mobile turns a corner, but the road ahead is long.
On top of that, Rakuten Symphony has been struggling to roll out the planned greenfield Open RAN network for its partner 1&1 due to tower site-related issues.
So, where does the shift in top-level management leave the company and what does it mean for the broader Open RAN market, given that Amin was an eager supporter of its development?
Rakuten's challenges
Kester Mann, industry analyst and CCS Insight's director of consumer and connectivity, explained that Amin's departure coincides with "a challenging period for both Rakuten Mobile and Open RAN more generally".
"The Japanese operator has fallen well short of industry expectations on customer acquisition, making few inroads into a market dominated by NTT Docomo, KDDI and SoftBank, while heavy investment has weighed on profitability. Meanwhile, offshoot Rakuten Symphony has failed to build on its flagship customer in Germany, 1&1, which itself has been dragged by slow network deployment," he told TelecomTV.
Patrick Lopez, founder and CEO at Core Analysis, described Amin as "emblematic of Rakuten's market ambitions", both domestically at Rakuten Mobile and internationally at Rakuten Symphony. His departure can be seen as an opportunity for Rakuten to review its internal and commercial strategies, the analyst added, as the company "has yet to convince this industry that being both a mobile network operator and a network vendor/integrator is compatible, at least as far as the tier-one brownfield network operators are concerned."
According to Lopez, the notable departure is also likely to be "the end of an era for Rakuten", because different growth stages call for different leadership styles. It is not yet known whether this move will bring about a change in Rakuten's international strategy, the analyst said.
Open RAN struggles
The "shock" departure of Amin serves as "a major blow to the Open RAN movement" as he has been among the technology's "biggest cheerleaders" and played an "instrumental role as it catapulted up the telecoms agenda," Mann argued. Amin's resignation, the CCS Insight analyst further claimed, comes at a time when the industry is witnessing growing pessimism at the slow rate of Open RAN progress due to growing concerns around security and energy efficiency.
According to Lopez, irrespective of Amin's resignation, Rakuten is "a strong supporter of Open RAN", even though "the vertical integration of its ecosystem within Rakuten Symphony wasn't necessarily all that open."
"One could argue that the acquisition of Altiostar [in 2021], the market leader at that point, probably set back the Open RAN international deployments for a couple of years. Tareq's departure will not necessarily change the technological credo of Rakuten Mobile and Symphony but could provide opportunities for open and disaggregated networks acceleration going forward", he suggested.
Finally, Rakuten Symphony is still tasked with convincing the sector that "it can become a reliable telecom equipment vendor and systems integrator for brownfield networks", the Lopez noted.
- Yanitsa Boyadzhieva, Deputy Editor, TelecomTV