After the conscious uncoupling Ofcom lays down some rules for Openreach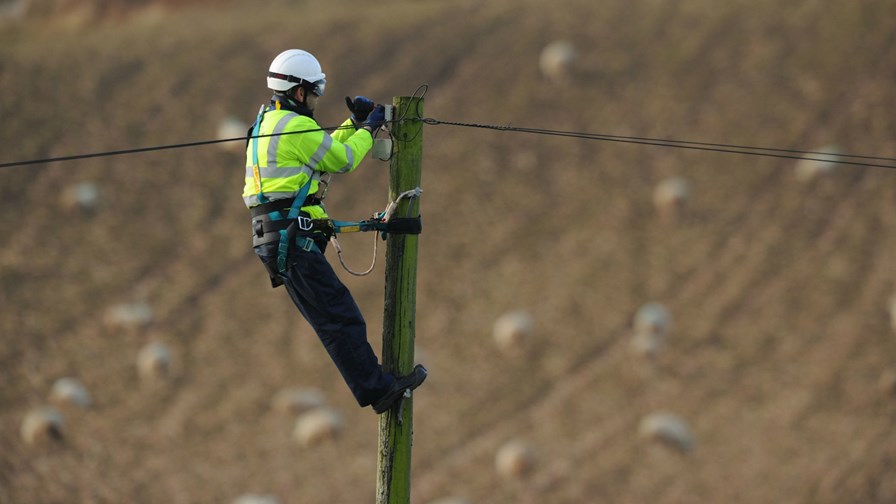 UK's Openreach detached from BT but closely overseen by Ofcom 'Monitoring Unit'
Openreach supposed to be a distinct company with its own "staff, management, purpose and strategy
New chairman and board installed at Openreach, the majority with no affiliation to the BT Group
It's a tricky one. Bit by bit the UK regulator, Ofcom, has prised BT's access network away from the BT Group's direct control in response to both public and competitor complaints about the division's performance. Things like cancelled appointments, long waiting times for customer connections, slow fault repair times and Openreach's supposed habit of generally favouring its parent company when it was supposed to treat all its clients on an equal basis.
The answer appeared to be to establish Openreach as a more independent entity, ideally for some, a completely separate entity. Certainly this is what BT's competitors in the UK would have liked since such a move would, in theory, promised to improve the service they received from Openreach and, if full independence were to be granted via a share split or similar, to create a set of shareholders for each entity and thus deprive their major competitor of its cash cow. Whoopie!
But then the question arises, "How would an unleashed Openreach behave?" Might it be a leap from fry pan to fire with a rampant, monopolistic (almost) Openreach gouging all the players and the public alike, including BT?
The latest reform to Openreach, announced by BT in March, edged ever closer to the full independence scenario, with Openreach becoming a distinct company with its own "staff, management, purpose and strategy," but still remaining part of the BT Group. As part of the deal, Ofcom has wiped clean the slate of 'undertakings' BT had made to the regulator on the establishment of Openreach in 2005.
But, to ensure good commercial behaviour there are now some new conditions on BT/Openreach:
"We expect the reformed Openreach to engage with industry to deliver widespread fibre networks, offering fast, reliable broadband," says the Ofcom statement. "The new company should provide a good service to meet the needs of all the people and businesses who rely on its network, together with a step change in quality of service."
To keep it in line Ofcom warns that "should it become clear the new Openreach was not working, or BT was failing to comply with its commitments, Ofcom would revisit the model and consider new measures…"
So far, however, Ofcom reports that things are going nicely with a new chairman and board installed at Openreach, the majority of whose members have no affiliation to the BT Group. It says Openreach has set up its own compliance committee and is consulting publicly on a new process for engaging with telecoms companies on planned services and investments.
Ofcom will examine whether all UK consumers and businesses using Openreach's network are receiving decent speeds and the right service to meet their needs. We will measure, and report on, Openreach's contribution to growing fibre broadband networks, including 'full-fibre' lines which are currently available to only around 2% of UK premises.
Ofcom expects Openreach to invest in new fibre and to be responsive to different models of investment proposed by its customers, including co-investment and risk sharing.
It says it also wants to see a step change in telecoms quality of service around repair and installation times, and whether engineers are turning up on time.
To keep an eye on things Ofcom is establishing a dedicated Openreach Monitoring Unit, which will assess whether new governance rules are being observed, and whether Openreach is acting more independently of BT, making its own decisions, and treating all its customers equally.
It will consider whether BT and Openreach are living by both the letter and the spirit of the commitments, and creating a successful culture that values Openreach's independence, and its results will be published every year.
In separate news Huawei and Openreach have announced that they've tested a 25G/100G symmetric PON prototype to prepare for 5G speeds, as well as manage network demands from ultra-high definition (UHD) video and high-value enterprise leased lines. They claim the technology will enable operators to increase speeds and bandwidth on existing network infrastructure, helping to future-proof their networks.
Email Newsletters
Sign up to receive TelecomTV's top news and videos, plus exclusive subscriber-only content direct to your inbox.