Forget Farmville, M2M promises the real deal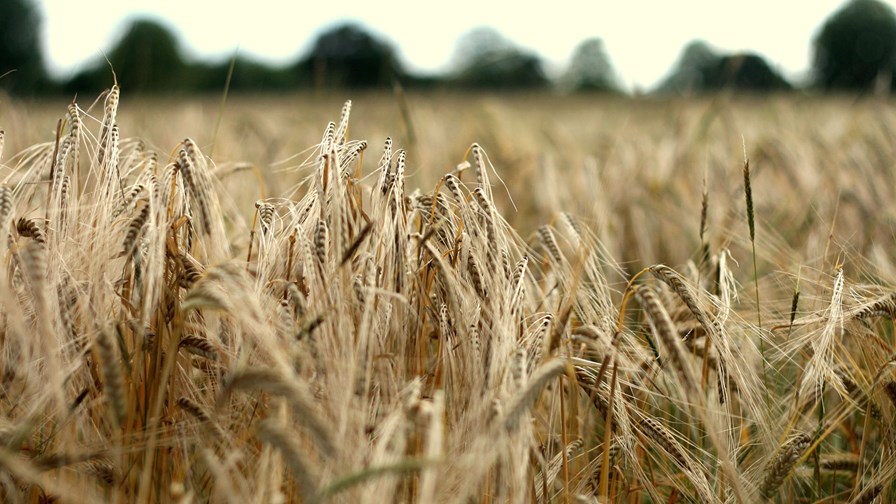 It's a logical extension of the connected society – if we have smart cities and the panoply of integrated smart services, then why not smart farms and smart agriculture? In fact, there's very little you can prefix with 'smart' these days. Yet smart agriculture has been around for years – it's just that like all the other smart sectors, it's now got a fancy name.
Pretty soon, we're going to have to decide on a definition of 'smart' industries. At a recent smart city event, practically every presentation had to first wrestle with the definition of smart and what it actually means. But it's results that count. And thanks to the increasing development and use of M2M and mobile applications, at least some of our rural businesses are not losing out to the smart city fixation.
Dacom is a specialised Netherlands-based firm that develops and supplies ICT and sensor solutions that provide yield optimisation to arable farms around the world. Orange Business Services revealed this week that it is delivering a scalable communications infrastructure and managed M2M services to Dacom, which will enable the company to connect tens of thousands of devices for its agricultural customers in more than 30 countries.
Orange Business Services will collect and transmit information from Dacom's connected devices, including sensors such as weather stations and soil moisture sensors. By combining sensor technology, Internet and scientific knowledge, growers can continuously monitor and fine-tune their production process throughout the growing season and crop information is easily sharable with the surrounding partners.
In this way, the arable farm (or larger agribusiness) can continuously anticipate and optimise raw material supply through the consultation of field data and smart modules. This should result in the maximum yield achievable through the economically use of chemicals, water and nutrients.
"M2M is key to Dacom's go-to-market strategy as the customers are requiring global support and connectivity," said Janneke Hadders, managing director of Dacom. "Our partnership has the potential to support us with managed services for Dacom's platform, not only today, but also in the future."
By having a single global provider for all of its M2M infrastructure, Dacom can benefit from having one price per SIM card regardless of location, easy SIM ordering and tracking via a single portal, and scalable global connectivity.
'Smart Agriculture' is a dedicated vertical within the Orange Smart Cities & Territories strategic programme, with a goal to provide a diversified, coherent multi-solution offering for agriculture and agri-food companies. The telco already has solutions to connect sensors for fields, machines and livestock monitoring, agricultural machinery tracking and traceability and shipping control.
Animal husbandry
Interest in data-driven farming solutions is increasing. At this year's Mobile World Congress, the US firm Device Cloud Networks (DCN) announced a collaboration with Swiss-based Anemon, a provider of telemetry based biometric monitoring for animals, to deliver an M2M solution for the agricultural and farming industries that automates monitoring of lactation cycles for individual animals and herds. Roughly 50 per cent of insemination times are missed due to the difficulty in accurately monitoring animals.
"Artificial insemination of dairy cows and other farm animals demands accurate and precise heat detection, and breeders expend hours observing animals to gauge optimal timing for best results," said Kurt Hug, President of Anemon. "Our telemetry based solution combined with the connectivity platform of DCN provides farmers and breeders increased effectiveness through a 90 per cent detection rate for maximum efficiency in animal husbandry."
The solution utilises sensors that measure biometric data and then transmits the results across mobile networks. Additionally, alerts are sent via SMS to the farmer or breeder using SIM cards monitored on the DCN platform for managing connected devices.
"M2M connectivity is increasing rapidly throughout the world, across a variety of industries including agriculture and farming," said Dave Williams, CEO of DCN. "This collaboration demonstrates how the Internet of Things is becoming a reality and how M2M applications can dramatically transform existing industries in exciting new ways."
Pocket farms
And it's not just M2M technology; farmers can now benefit from specialised low-cost mobile apps.
Irish firm Smart Farm Apps has developed a number of $10 iOS and Android apps, designed to simply aspects of the day-to-day farming business. The company's suite of farming apps assist farmers with key tasks by enabling data entry, manipulation and retrieval while working on the move, with the rather compelling slogan "keep your farm in your pocket".
For example, dairy or beef farmers can use the Pro Cattle Breeding app to track every aspect of the breeding season, to form a complete breeding history for each individual cow within the herd. And yes, we're even talking 'mating heat' here… Input the data offline whilst walking the farm (as we all know how terrible mobile coverage can be in the middle of the countryside), then process or export the data later.
The companion Pro Grass Rotation app enables farmers to manage grass wedge for their cattle. Now, that might not mean much to you and I, but it's critically important to the livelihood of farmers.
Telcos and ICT firms are starting to turn their attention to the specific needs of tightly-focused verticals, which is a much welcomed development. Generic 'business' apps and services are all well and good, but there is so much more that can be done. It augers well for the Internet of Things.
Email Newsletters
Sign up to receive TelecomTV's top news and videos, plus exclusive subscriber-only content direct to your inbox.