Porkies Pai grilled by US senators over the case of the disappearing DDOS attack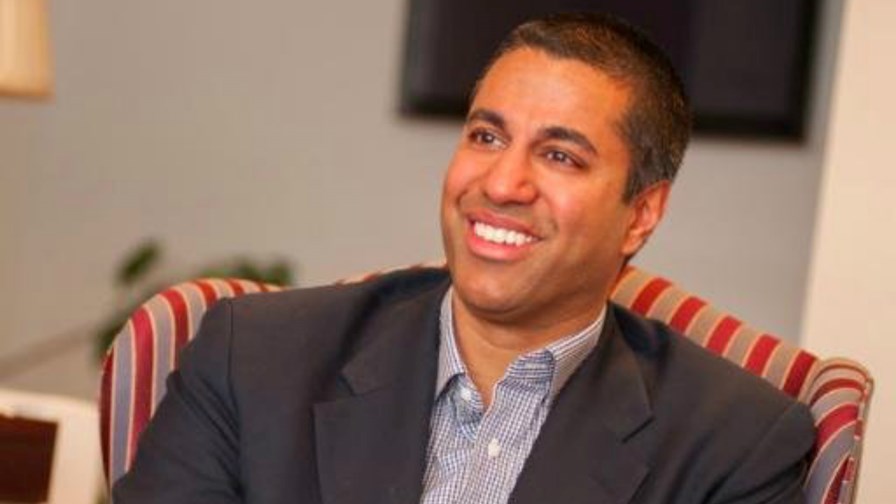 Senate oversight committee attempts to take him to task​
What happened to the Inspector General's report?
Basically, the dog ate it
FCC chairman Ajit (Porkies) Pai spent time defending himself at a US Senate oversight hearing yesterday (Thursday 16th August) over his falsely alleging a cyberattack on the FCC last year. The 'attack' which apparently downed the FCC comments-taking system, came at a time of peak outrage in the net neutrality debate and immediately followed a TV segment by comedian John Oliver who urged viewers to flood the FCC system with pro net neutrality comments. So in effect you could view the incident as an ad hoc or crowd-sourced DDOS attack.
But of course Porkies was not keen to support that interpretation. If true it was a clear gauge of the overwhelming opposition (some polls put it as high as 80%) to his 'roll back' of net neutrality. He prefered a mysterious dark force setting out to topple the system because (perhaps) it might be construed as a move to obscure all the 'support' Pai had been getting. Yes, it's murky stuff, but then Porkies Pai is showing himself to be one of the more talented Trump enablers.
Pai was only only caught out this time by the Senate oversight committee because of his decision not to talk about the findings of the report released last week by the FCC's Office of Inspector General, into the affair. It found that there was no DDOS attack.
Thing was, Pai had those findings on his desk in January, but waited until now to 'talk about it' because, he said, he'd been asked by the Office of the Inspector General to keep it under wraps. It had been referred to the Department of Justice for a possible criminal investigation he was told.
No criminal investigation was ordered.
Back to net neutrality. During the hearing Pai told the hearing that accusations that the repeal of the rules would kill the internet were overblown: "It has now been 67 days since the repeal of the previous administration's utility-style internet regulations took effect," Pai said. "The internet is still open and free."
More Trump-like bluster. In fact, nobody was expecting aggressive moves from ISPs to capitalise on their new-found ability to overtly choke, block and discriminate - that would be the most stupid move in the world and, as the senators pointed out, there are anyway a number of lawsuits under way challenging the FCC rollback.
Another good reason, said Democrat FCC commissioner Jessica Rosenworcel, was that several states, including California, are preparing legislation to create their own net neutrality rules. For the big ISPs to move now would only galvanise those efforts and would likely see more states start their own legislative process.
Rosenworcel told the committee that ISPs now have both the legal right and the technology to block access to any website or service online. It's only a matter of time before they do, she said.
Email Newsletters
Sign up to receive TelecomTV's top news and videos, plus exclusive subscriber-only content direct to your inbox.