Net Neutrality update: Legalistic moves in Washington, no movement in Europe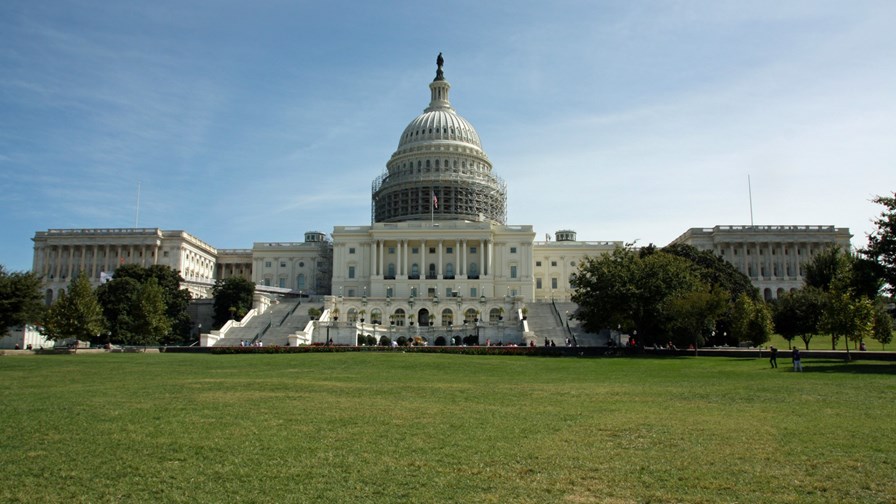 This week the Senate is revolting (maybe)
22 Attorneys General file suit against the FCC
The UK and France say 'Non' to non-neutrality
What's described as a coalition of 22 state Attorneys General, led by New York's Eric T. Schneiderman have this week filed a multi-state lawsuit to block the Federal Communications Commission's rollback of net neutrality. The coalition filed a petition for review in the U.S. Court of Appeals for the D.C. Circuit, formally commencing the lawsuit against the FCC and the federal government.
"An open internet – and the free exchange of ideas it allows – is critical to our democratic process," said Attorney General Schneiderman. "The repeal of net neutrality would turn internet service providers into gatekeepers – allowing them to put profits over consumers while controlling what we see, what we do, and what we say online. This would be a disaster for New York consumers and businesses, and for everyone who cares about a free and open internet...."
According to Schneiderman, "Under the Administrative Procedure Act, the FCC cannot make "arbitrary and capricious" changes to existing policies, such as net neutrality. The FCC's new rule fails to justify the Commission's departure from its long-standing policy and practice of defending net neutrality, while misinterpreting and disregarding critical record evidence on industry practices and harm to consumers and businesses.
"Moreover, the rule wrongly reclassifies broadband internet as a Title I information service, rather than a Title II telecommunications service, based on an erroneous and unreasonable interpretation of the Telecommunications Act. Finally, the rule improperly and unlawfully includes sweeping preemption of state and local laws."
Meanwhile in Congress
The Senate revolt has continued. By Tuesday the Senate Democrats claimed the backing of 50 members of the 100-person chamber for repeal of the Pai rollback leaving them just one vote short of a majority and hoping for an Internet enthusiast from the GOP side to step forward into the spotlight.
This is good for publicity, but not likely to butter many parsnips. Even if the Dems squeezed out a majority in the Senate, they'd need, but are unlikely to get, a winning vote in the House of Representatives. And even if they managed that, they would have to find a way around the ultimate blockage - Donald J. Trump wielding his Presidential veto. So, not much chance there.
The markets?
According to the Financial Times, "telecoms companies [have] retraced some of last year's rally... as plans to reinstate so-called net neutrality rules gain pace. The S&P 500 telecoms sector dipped 0.4 per cent in morning trading on Wall Street, underperforming the broader index that rose 0.5 per cent to 2,989."
The so-called Financial Times gives its anti net neutrality bias away with the "so-called net neutrality" jibe, but the weird subtext with this argument is that telecoms market sentiment can be a gauge to the rightness of the anti net neutrality cause. First of all, a wobble of less than 1 per cent under the broader index doesn't seem like much of a 'retracing'.
But if it is significant - and let's suppose it is - then whose cause might these movements reinforce?
Surely not the anti net neutrality campaigners with their outraged innocence. "Who us? Discriminate? Nah. It's the cloying 1930s regulation we're against not classic net neutrality. We don't want to discriminate or block."
If that were the case why would sentiment boost the S&P telecoms index when net neutrality was rejected by Pai's FCC and now go in the opposite direction when net neutrality's return looks reasonably likely? Could it be that they were expecting to squeeze extra profits from net neutrality's demise?
Meanwhile, on the other side of the pond France and the UK, in a rare moment of Euro togetherness, have today gone out of their way to reaffirm their commitment to net neutrality, apparently in response to events in the US.
There will be no 'roll-back' to the hard-fought net neutrality settlement (between the commission, the ministers and the EU parliament), which finally had its dots crossed and its accents inserted in 2016. A statement from the UK and France read: ''[Our] industrial strategies highlight the role that digital technology will play in the economy of the future. In this context, we wish to restate our commitment and support for the principle of net neutrality, which promotes a free and open internet.''
So there! Bring us your mass of huddled Internet services and redeploy them in Europe where they can be assured of a warm, non-discriminatory welcome.
Email Newsletters
Stay up to date with the latest industry developments: sign up to receive TelecomTV's top news and videos plus exclusive subscriber-only content direct to your inbox – including our daily news briefing and weekly wrap.