How do you solve a problem like the Internet?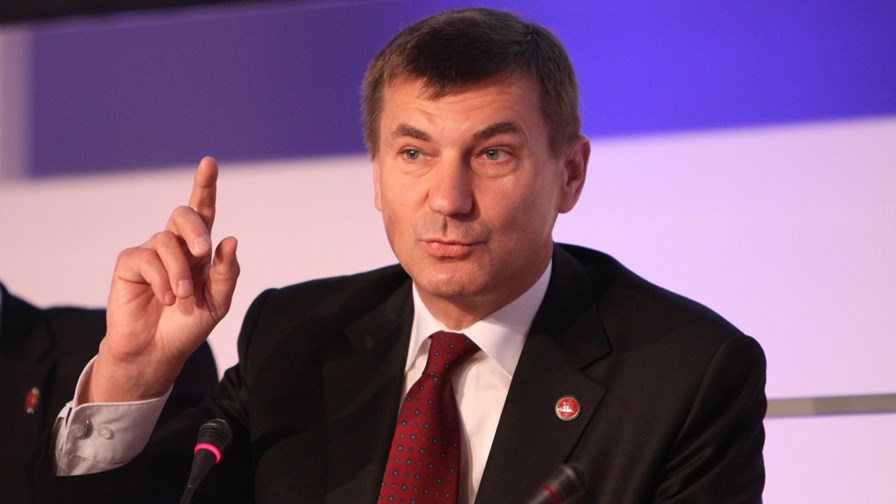 As representatives from Europe's Member States meet today for a meeting of the Telecoms Council, divided opinions about the need for a single European market for telecoms services threaten to stall negotiations. Whilst the Parliament itself is supportive of the plan to achieve a connected digital market and the central role that could be played by having a single telecoms market package, not all individual member States support the view.
European Commission VP for the Single Digital Market, Andrus Ansip, who was formerly the Prime Minister of Estonia, has pushed the case for net neutrality up the agenda. In a speech to the European Parliament yesterday, Ansip set out his views for the Digital Single Market, and more specifically the need for a Telecoms Single Market.
"I am worried about the direction that the Telecoms Single Market negotiations have taken in the Council, where Member States are divided," said Ansip, adding that, "The Telecoms Single Market is an essential building block of the Digital Single Market. Without it, we cannot achieve the rest."
Net neutrality is proving to be the divisive issue amongst members, both for those that fully understand what it means and for others whose grasp of the concept leaves a little to be desired. Ansip inferred in his speech that net neutrality is an essential tenant in creating the single market that the European Council first requested back in October last year. But it's not the only one.
"What kind of digital single market would we build without decent solutions on roaming, net neutrality and, more importantly, on spectrum," asked Ansip. "The net neutrality concept has to be solid and should be clearly defined. And with spectrum, more cooperation in spectrum allocation is not a technical issue. It's about getting high quality – and decently priced – connectivity, and new services."
Financial benefits
This all plays into the goal of removing the layers of bureaucracy involved in trading across European borders. As things stand today, a small business trying to increase its reach across the EU has to contend with 28 rules for consumer protection, data protection, contract law and tax. Things aren't much better for consumers wishing to purchase goods online from other EU countries. For all its talk of a common market of 500 million people, the EU remains stubbornly business-unfriendly. Create a digital single market, says Ansip, and Europe will benefit to the tune of €260 billion a year.
Ansip isn't necessarily favouring new regulations to achieve his aims, rather he wants to see improvements to existing ones. "Better regulation means efficient rules, minimum burdens for business and consumers, effective competition and high-quality services across pan-European markets," he explained. "Our Single Market needs to further modernise consumer rules and copyright but it also needs to adapt for the technologies ready to come on the market in the near future – like big data, cloud computing, the Internet of Things."
The Commission will present its strategy next year.
Meanwhile, we should learn to whether or not the European Parliament votes to force Google to separate its search business from its other commercial activities. Google enjoys a 90 per cent market share in Europe, compared to 68 per cent in the US, which is why it is being viewed as anti-competitive.
EU Competition Commissioner Margrethe Vestager has taken over the long-running investigation of Google from previous commissioner Joaquin Almunia. Whilst the EU has no legal power to enforce a split in Google's business, it can enact tougher regulations. In the end though, whatever the outcome of the vote, it will be Vestager's decision, and she is apparently still in discussions with those who feel affected by Google's business practices.
Email Newsletters
Sign up to receive TelecomTV's top news and videos, plus exclusive subscriber-only content direct to your inbox.