Has weed whacker Ajit Pai been caught out?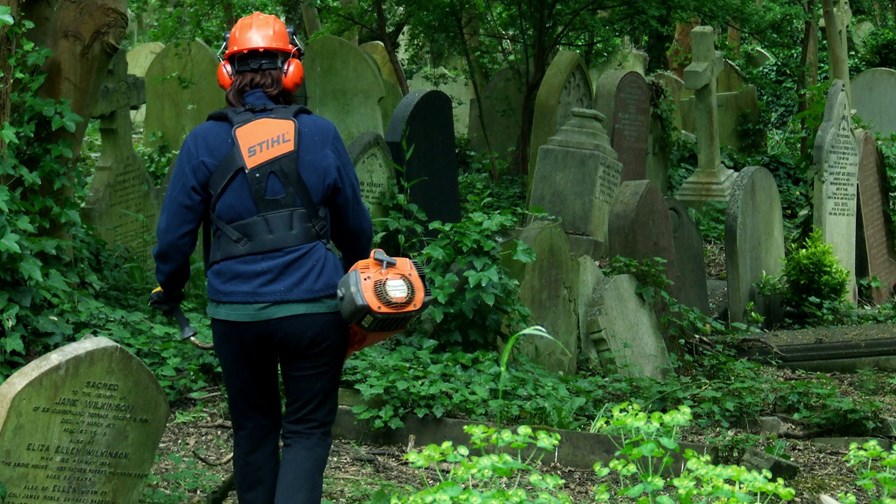 FCC Chairman Ajit Pai has weed-whacked his way into a dark and scary place
He's managed to turn much of America against him with his repeal of net neutrality
And the rest of his time as Head Boy at the FCC looks likely to be fraught
Things are bleak for FCC Chairman, Porkies Pai, as he looks forward to the next two years (at least) of butting heads with the Democrat-controlled House of Representatives; most of the net neutrality-supporting IT industry and its user communities; sundry public interest groups; not to mention various state governments looking to reinstate net neutrality.
What started out as his dream job under Trump - all that weed-whacking rollback of hated regulatory "overreach" - has now turned into a bit of a nightmare. Many of the things Porkies advanced now look more than likely to be undone by the next regime, and the things he's half done - such as clamping down on so-called robo-calls - will eventually be done properly by the other side.
Worst of all, Pai has managed to REALLY upset a couple of key House chairmen - Energy and Commerce Chairman Frank Pallone and Communications and Technology Subcommittee Chairman, Mike Doyle (Democrats), both of whom exercise oversight on Pai's regulatory activities and are singularly unimpressed by the way he and his commission have been conducting themselves.
The committee chairmen can't directly overrule the FCC chairman in these matters but they can call him to account and highlight his missteps.
To that end they've just issued a joint open letter to the FCC chairman and have made it clear that they think he habitually acts in favour of big business rather than in the interests of the public whose interests he is supposed to be protecting.
The chairmen lay it on the line
In what reads like a headmaster's summing up of a downbeat school report (which it sort of is), Pai is reminded that it was made clear to him at the beginning of term how he was expected to behave as Head Boy. He was to be responsive to all members of Congress, work to reach consensus and respect the expertise of the FCC's career staff. "Unfortunately, this has not happened." say the headmasters.
"Not only have you failed on numerous occasions to provide Democratic members of this committee with responses to their inquiries, [but] you have also repeatedly denied or delayed responding to legitimate information requests from the public...
"Under your leadership the FCC has failed repeatedly to act in the public interest and has placed the interests of corporations over consumers. To that end it is incumbent upon the Committee... to oversee the activities of FCC"
So Pai is asked to report back to the headmaster's office on regular basis to provide an update on the FCC's activities and workload. There is even a very long form which Pai is asked to fill in and return for homework.
It's almost as if the chairmen are goading Pai into compounding his offenses in a fit of pique - perhaps they hope he'll set the forms on fire and run them up the school flagpole. We'll quickly report back if he does.
Email Newsletters
Stay up to date with the latest industry developments: sign up to receive TelecomTV's top news and videos plus exclusive subscriber-only content direct to your inbox – including our daily news briefing and weekly wrap.