Father of the World Wide Web says it's getting worse all the time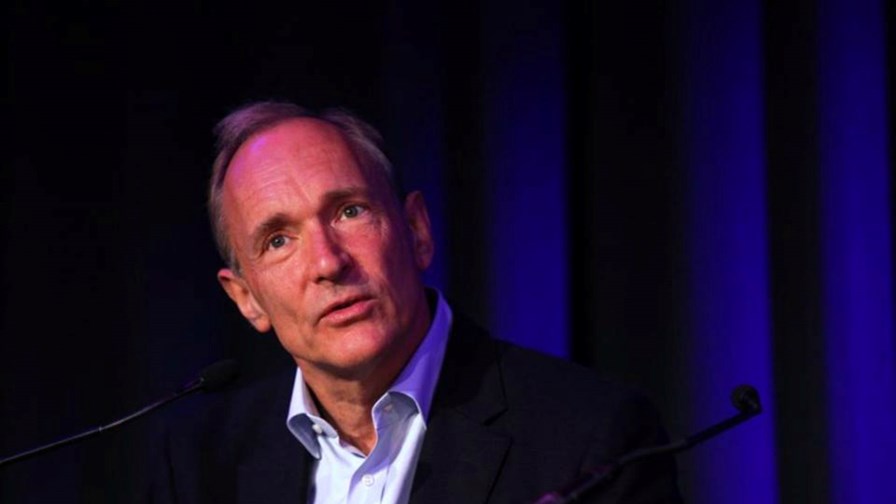 A new report from the World Wide Web Foundation concludes that the web is becoming less free and more unequal with users increasingly subject to state and government surveillance as laws to prevent, or at least circumscribe and control, mass interception of private data and communications are either pathetically weak or even non-existent in 84 per cent of the world's countries. Meanwhile state censorship of access to and the content of web sites is also increasing.

Sir Tim Berners-Lee, the man who, in 1989 whilst working as a software engineer at CERN, the large particle physics laboratory near Geneva in Switzerland, invented the World Wide Web, launched the World Wide Web Foundation in the autumn of 2009. It's purpose is to improve the quality and availability of the web, globally.

The mission statement is that it shall work to "establish the open Web as a global public good and a basic right, ensuring that everyone can access and use it freely".

The latest edition of the organisation's Web Index measures the contribution the World Wide Web has made to the social, economic and political progress of 86 countries. There has also been a focus on whether or not specific websites can be classified as "trustworthy."

When the World Wide Web Foundation was formed, Sir Tim posited the establishment of a system that would grade websites. He said, "There needs to be news systems that would give websites a label for trustworthiness once that had been proved to be reliable sources." The particular emphasis on perceived (and necessarily subjective)'trustworthiness' led to criticism that the World Wide Web Foundation should not seek to sequester to itself the power and right to tell others what is true or not.

However, the organisation has gone from strength-to-strength in recent years, with Sir Time Berners-Lee continuing to argue and lobby that access to the web be classified and enshrined in law as a basic human right.
Scandinavian countries still the most open and free web environments
The Web Index ranks countries according to several criteria including universality of access, relevant content and use, freedom and openness and empowerment. Unsurprisingly, four of the Top Five countries found to be fulfilling these criteria are Scandinavian. Denmark is at Number One, Finland is at Number Two, Norway is Third and Sweden is Fifth. Happily, the UK is in there too - at Number Four.

Anne Jellema, CEO of the World Wide Web Foundation and lead author of the report commented, "The richer and better educated people are, the more benefit they are gaining from the digital revolution. Extreme disparities between rich and poor have been rightly identified as the defining challenge of our age, and we need to use technology to fight inequality, not increase it. One of the best starting points would be to put net access at the top of the agenda."

Sir Tim Berners-Lee added, "It is time to recognise the internet as a basic human right. That means guaranteeing affordable access for all, ensuring internet packets are delivered without commercial or political discrimination, and protecting the privacy and freedom of web users regardless of where they live." Fine words indeed, but as the old saying has it, "Fine words butter no parsnips."

In other words altruism is all very well but the reality of achieving altruistic aims is something else altogether.

Nonetheless and despite the mounting evidence of the tidal wave of censorship and surveillance that that is traducing the original purpose and promise of the web, Sir Tim continues to believe that it remains a "great leveller" and that the right to privacy, freedom of expression and affordable access should be "hardwired" into the fundamental underpinnings of web use.

Elsewhere, and for the first time the Web Index grasps the nettle of net neutrality, unequivocally reasserts support for the concept that all web traffic should be treated as being of equal status and importance and calls on governments, policy makers and regulators to introduce laws to prevent net inequality.

The report adds that to bolster the principle of net neutrality is retained governments and regulators should work to ensure affordable web access is made available to everyone whilst ensuring greater governmental transparency in all matters pertaining to the digital world including the areas of freedom of speech, privacy, surveillance, health, education, agriculture and gender equality.

However, the main findings in this year's Web Index show that 74 per cent of countries are either without clear, binding and effective net neutrality rules or exhibit evidence of deliberate and institutionalised traffic discrimination. That's the difference between blue sky thinking and the murky world of real politik.
Email Newsletters
Sign up to receive TelecomTV's top news and videos, plus exclusive subscriber-only content direct to your inbox.