Court rules FCC's Wheeler didn't overstep authority, but Pai doesn't care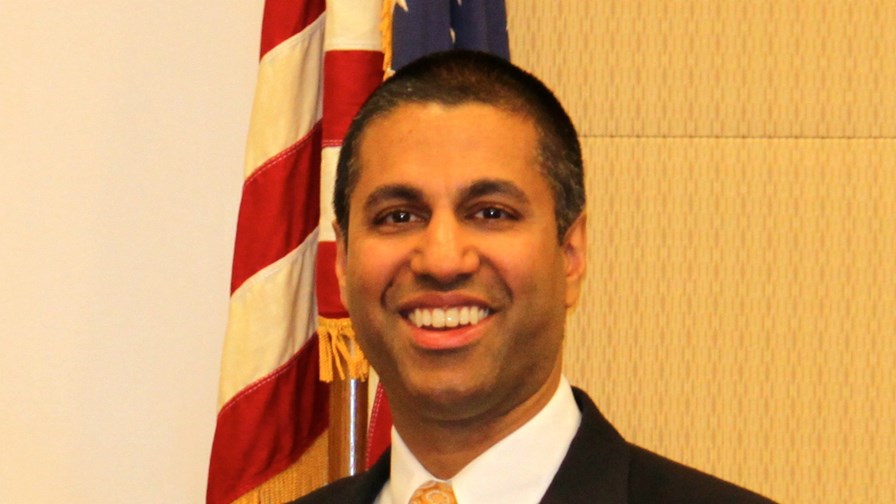 Court upholds Title II classification
Pai makes FCC a partisan mouthpiece
Ajit Pai, the chair of the FCC since he was appointed by Trump, looks well on the way to becoming the most hated man in telecoms . Most hated, that is, by ordinary US Internet users, four million of whom wrote to his predecessor asking that he designate broadband as a Title II service, which of course he did.
Not at all hated, it seems, by telcos and cable companies who have nodded approvingly at his moves so far.
As a commissioner, Pai opposed reclassification and since being installed as the FCC chair, he's been promising to dismantle the net neutrality regulations that Title II has enabled. As part of his warm-up routine he has green-flagged the practice of zero rating data by ISPs.
In another legal drama, a federal appeals court has just decided to uphold an earlier ruling which found that former FCC chairman Wheeler didn't overstep his authority in drawing up the rules in the first place… and so it goes on. This is the sort of legal cut and thrust we've all grown used to.
But now what has surprised many, is Pai's apparent Trumpisation. His recent speeches and the documents forwarded from the FCC are now all Trump-stamped with belligerent assertions and laced with conspiracy theory about 'government takeover of the Internet.'
What used to be a series of stiff announcements sent to us (and other journalists) from a non-partisan FCC press office with titles such as 'Remarks by Comm. Rosenworcel on bringing the connected future to all Americans' have now slid down a slippery and highly partisan slope to 'Public Notice on filing comments on restoring Internet freedom' (Internet freedom, of course, meaning the freedom of ISPs to do what they like).
Nothing to lose
But then again, what has Pai got to lose now? Once it's accepted by all that you're occupying a parallel universe where you make up your own alternative facts, as Trump has discovered, you're in the clear. You are free to simply keep on making the same assertions over and over and finding new ones. Those who approve of your nonsense will just keep on approving, those who hate you, can't hate you much more.
Like Trump you needn't bother explaining or defending your opinions. You are suddenly free, just like those ISPs. Best of all the more bile you can draw out of your opponents, the more you reinforce your contention that they are all low life losers who hate America. No wonder he's usually pictured smiling.
Email Newsletters
Sign up to receive TelecomTV's top news and videos, plus exclusive subscriber-only content direct to your inbox.