MWC's virtual everything: networks, functions, servers and reality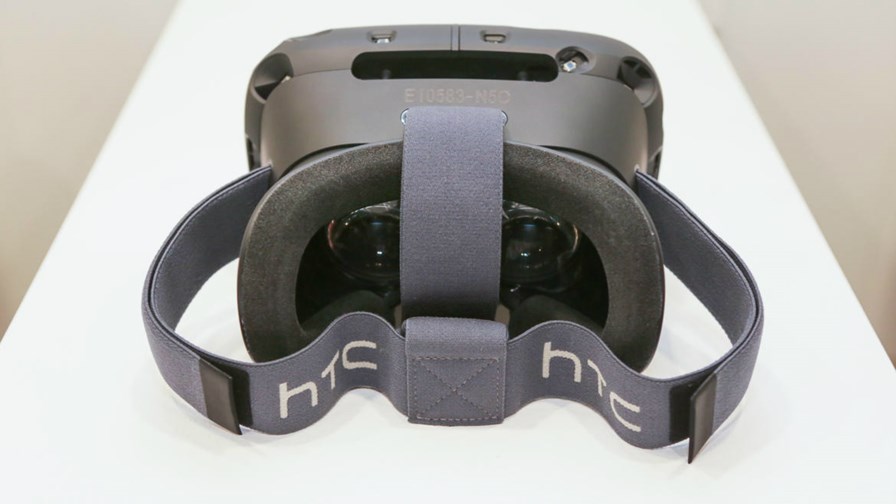 There was a distinct whiff of 'reset' at this year's MWC: after many event years where smartphones were by far the overriding focus of the exhibition, if not the conference, this year infrastructure/network developments took the limelight… but first, of course, there were the gadgets.
A plethora of the weird and wacky items we, as consumers, may one day give some of our living space to... or not. Connected toothbrush anyone? This end of the IoT market looks like a collection of things you might buy for friends and family as joke presents. Connected novelty items in other words, and of course there will be a market for them.
But there were useful gadgets and services on show as well - the home automation/security market is now getting some real attention from telcos, Deutsche Telekom is a standard-bearer here.
Smartphones? Yes there were launches, but really, apart from some of the top-end smarties getting bigger and nearly all of them getting slightly more powerful, that area is now a snooze zone... except for HTC.
HTC, you may recall, was deemed to be pretty-much a car crash a year or two back. Its big bet on the 'Beats' sound system didn't really come off and it was generally agreed to have produced a short series of duffer smartphones since the Desire (2011).
But it appears to be back with the wind in its sails (or even sales). Its latest HTC One M8 has been assigned some positive coverage and the company announced the One M9 at MWC (promoted by quite the most overblown, vacuous and just plain silly promo I've viewed in a long time… and I've seen a few. Still feeling slightly nauseous). But what caught the visitor imagination was HTC's virtual reality headset, the Vive, which is a sort of joint venture between HTC and Valve. Those who strapped the gigantic thing on their heads and negotiated their way around a virtual space have pronounced the experience epic, awesome and immersive so it probably is.
This sort of technology must have a big future: it may not be the full 'immersive' experience that eventually comes to the fore in the immediate term but something a little less engrossing, less expensive and perhaps even wearable in the street (without the bomb squad being alerted). Unobtrusive 'heads-up' display technology is already appearing in cars and motorcycle helmets (cars tend to get things first… that includes mobile telephony) and it seems reasonable that instead of making phablets larger companies might start squirting the video or augmented reality content into a heads-up display.
Back to the infrastructure. What struck was how quickly network functions virtualisation (NFV) and its close cousin, Carrier Cloud, is now an essential part of the mobile scene (for a brilliant delve into the difference between the two and why that might matter, I recommend Tom Nolle's recent blog post).
Indeed it is now seen as a necessary - perhaps the most necessary - requirement for 5G. It's all very well constructing an awesome RAN but you need a programmable, flexible, reconfigurable etc. etc. network sitting behind it to make the whole exercise worthwhile.
That realisation means that NFV/SDN/5G are increasingly bracketed as a single effort - a fascinating change. And WiFi is now seen as an essential part of the mix that we now think of as 'next generation mobile' too. It will look more like a next generation 'network' with a 5G mobile RAN playing a starring, but not exclusive, role at the edge.
And virtualisation will play a big role in fashioning the next generation RAN. One of the most extraordinary insights to come out of our TelecomTV interviews at MWC, was the fact that the processing part of a virtual RAN will run quite happily in a data centre up to 60 miles (!) from the base stations it serves. This is where NFV and mobile really start to come together.
One of the big infrastructure announcements at MWC came from Telefonica, founding member and leading pusher of the ETSI NFV effort (which is really about telcos laying down the requirements for virtualisation and telling equipment vendors to play nice with each other or lose the business). Telefonica which laid out its plan - UNICA - for a complete network virtualization program to be rolled out. HP's Saar Gillai explained why that's a big deal for both Telefonica and HP and also a big deal for all the other players in the industry.
So where before it might have been possible to view NFV/SDN as academic 'noises off' and not really going to happen 'any time soon', despite all the hype - or if it does, only in small doses - it's now starting to become clear that this is one hype bubble that's real
Email Newsletters
Stay up to date with the latest industry developments: sign up to receive TelecomTV's top news and videos plus exclusive subscriber-only content direct to your inbox – including our daily news briefing and weekly wrap.