As MWC Barcelona will show, the 'IT-ification' of telecoms continues apace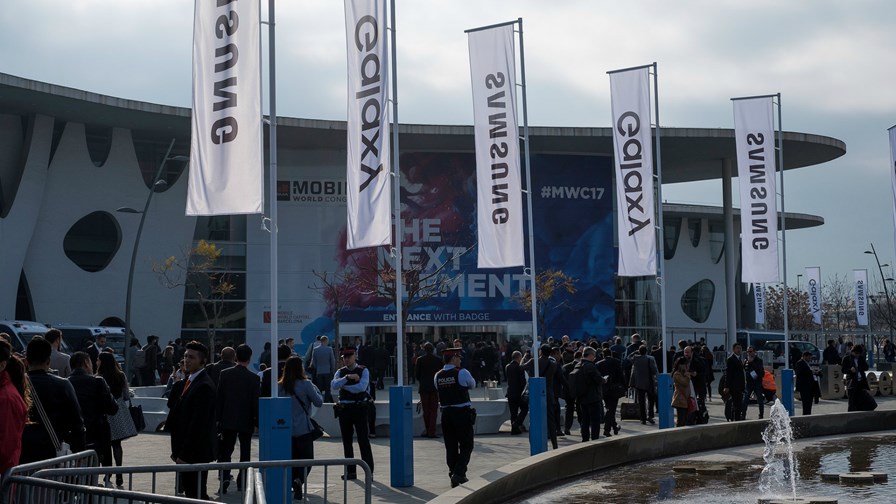 Major focus on 5G - but not to the exclusion of everything else
Nokia Networks to spotlight technology use cases and practical applications
Data centres and data analytics will also have a major role
5G is not just about mobile
It's almost upon us - again. The end of February week of sleep-deprivation and incredible absence of vegetables from restaurant menus that comes rolling round as remorselessly and inevitably as Halley's Comet but a darn sight more often. Yes, it's time for the GSMA's Mobile World Congress once again to bring together the world's telecoms and IT industries in the annual extravaganza that will reduce Barcelona to gridlock as, for the best part of a week, tens upon tens of thousands of delegates and exhibitors make their daily way from the city and out to the Fira showground to demonstrate technology and internationalism in action.
Every sponsor and exhibitor will have a story to tell to a global audience that will be agog to hear about, see and perhaps even get its hands on and try out the latest equipment and devices. As the GSMA website says, "Mobile is creating a better future. It fuelling innovation, revolutionising industries and spurring exciting new opportunities, across developed and developing markets. It is providing lifelines to hope, reducing inequalities, preserving our world's resources and changing lives. Technology is uniting industries, blending cultures, and blurring the lines of disconnect."
All the more peculiar and out of joint then to be an English journalist reporting on an event where internationalism and cross-borders co-operation is the raison d'être even as Brexit looms and the UK prepares to leave the European Union. Strange times.
Earlier this week I attended the official opening of Nokia's new office complex and Cloud Collaboration Hub in Theale, a Thames Valley town west of London sited alongside the M4 motorway which runs from the capital out to Bristol and over the River Severn into South Wales. Over the past couple of decades the M4 has become a 193 miles-long high-tech corridor that links a variety of towns and cities (such as Slough, Reading, Theale, Swindon, Bristol, Newport, Cardiff and Swansea) all of which have developed burgeoning digital communications-related businesses characterised by their international reach and applicability that are making major contributions to the UK's GDP.
Since Nokia of Finland finalised its acquisition of Alcatel Lucent in November 2016, the integrated company has capitalised on its international presence and capabilities as it moves to capture more business both inside and outside the telecoms sector as demand for data and bandwidth continues to surge.
At the office opening I asked Cormac Whelan, the CEO of Nokia Networks UK and Ireland, about what the company will be doing in Barcelona next week. He said, "Traditionally, Mobile World Congress been a great opportunity for us to focus on technology. However, although technology will obviously be a given, after all, it is what we do, this year we'll be putting the spotlight on use cases, on the applicability of next generation networks and the potential services and apps that will soon change homes, businesses, streets, towns and cities. We will be concentrating on the practical possibilities of bringing together the multiple capabilities of LTE in its widest iteration and emphasising that 5G is about a lot more than mobile and that new networks are not just about the core and the RAN."
He added, "We'll also be stressing the importance of data analytics and how decision-making can greatly be enhanced as a direct result of data collection and the way it is harnessed and manipulated. These aspects can no longer be separated. The future is about constant data analysis and decision making and the moving of a lot of those capabilities out towards the edge of the network."
Of course, Nokia will not be neglecting its traditional strengths and customers at MWC 2018, and there will be continuing focus on carriers and data centres. Which brings us to Nokia's Cloud Collaboration Hub at the new Theale facility. The company says the Hub is prima facie evidence of its differentiation from its competitors because both existing and potential visiting customers can see, in situ and working under real-world conditions, products from a wide variety of other manufacturers and suppliers. Nokia says it is "the glue between vendor that can assure the strength of the bond in a cohesive customer solution."
Global network of Cloud Collaboration Hubs
Deepak Harie, head of Systems Integration, Global Services at Nokia Networks told me, "Here at Nokia we believe that seeing is believing. You can see, anyone can see, that the Cloud Collaboration Hub features a multivendor lab set-up to help operators and service providers visualise, develop and execute tailored use cases based on their cloud strategies."
There are Nokia Cloud Collaboration Hubs in Theale in the UK, in Singapore and in Irving, Texas in the US where multivendor cloud services from strategy and design to execution and delivery are provided. They offer innovative tooling and automation, as well as DevOps based cloud development and delivery." The Hubs are supported by a network of cloud delivery centres for industrialised infrastructure staging and delivery. Nokia is also opening a new cloud delivery centre in Chennai, India to complement the existing one in Budapest, Hungary.
Nokia is one of the most outward-facing international companies on earth and takes full advantage of the free movement of labour and brainpower within the EU. Indeed, a goodly percentage of the 600 staff employed at the Theale offices and Hub are from Member States.
Now, as Nokia's CEO for the UK and Ireland, Cormac Whelan is a man who could well find himself face-to-face with some harsh and intractable commercial realities if Brexit results in the re-imposition of a hard border (with everything that would entail) between Northern Ireland and the Republic.
Like many another CEO I have asked about the likely effects of Brexit, he too was unwilling to talk on the record about it. It's strange but even now, a mere thirteen months before the separation of the UK from Europe is timetabled to take effect, the global comms industry is incredibly loath even to mention the massive elephant that is dominating the room but is being studiously ignored by all and sundry.
One has to assume that the industry has some plans but, like the tight-lipped and baffled British government, it is not prepared to articulate what they are - yet. But the clock's ticking and for the industry as a whole it stick its fingers in its ears and go "la, la, la" is neither a sensible nor viable strategy.
Email Newsletters
Stay up to date with the latest industry developments: sign up to receive TelecomTV's top news and videos plus exclusive subscriber-only content direct to your inbox – including our daily news briefing and weekly wrap.