New 802.11ax WiFi standard receives boost with Qualcomm support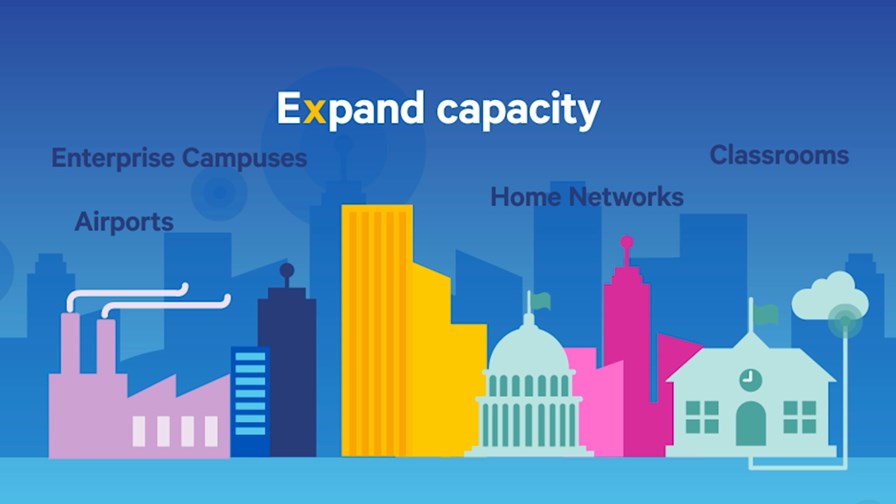 Qualcomm announces first end-to-end 802.11ax portfolio
Solutions for infrastructure and client devices
Standard offers up to four time more capacity and connection speeds
Also promises extended range and longer battery life
Qualcomm has announced an end-to-end 802.11ax portfolio, which includes a new system-on-chip (SoC) product for network infrastructure and a corresponding solution for client devices, with initial shipments due in the first half of the year, although commercial client devices tend to appear six to nine months after the first access point products reach the market.
The new IEEE 802.11ax standard focuses primarily on expanding network capacity and making better use of existing unlicensed WiFi spectrum to maintain connectivity in more complex environments. It's a response to the growing number of connected devices, diversity of traffic, and density of overlapping networks that is placing strain on current WiFi solutions and consequently risking service degradation.
Qualcomm Technologies' 802.11ax solutions support 12 data streams – eight 5GHz and four 2.4GHz – and utilises 8x8 MU-MIMO, 80MHz channels and other features to maximize capacity and coverage. Perhaps more interestingly, the solutions feature Orthogonal Frequency Division Multiple Access (OFDMA) and traffic scheduling that are already used to great effect in LTE cellular networks.
According to Qualcomm, this managed approach of resource allocation, along with the optimisation of wake-up time, can reduce WiFi power consumption by up to two-thirds, thereby extending device battery life without impacting performance. Furthermore, Qualcomm says existing 802.11n and 802.11ac client devices will see performance improvements when they connect to 802.11ax infrastructure.
"Capacity, not peak speed, has become the most important measure of a network's ability to handle the ever-increasing demands of today's diverse mix of application and services," said Rahul Patel, SVP & GM Connectivity at Qualcomm Technologies. "We were the first to commercialise capacity utilisation-focused solutions, such as MU-MIMO, Wi-Fi SON (self organising networks) and 802.11ad, and are now on the front lines of 11ax innovation that will propel the WiFi industry into the next phase."
Qualcomm's IPQ8074 SoC product for enterprise access points, carrier gateways and consumer routers uses a 12x12 configuration, uplink and downlink MU-MIMO, and supports eight 80MHz streams to quadruple current capacity limits and deliver up to 4.8Gbit/s. The QCA6290 client device SoC supports 2x2 MU-MIMO and offers up to 1.8Gbit/s peak speed through Dual Band Simultaneous (DBS) techniques that combine 2.4 and 5GHz bands, along with 1024 QAM modulation. Qualcomm is emphasising its potential within the home and offices to deliver 4K UHD video, video conferencing and content sharing, as well as potential use in vehicles to create gigabit-level in-car WiFi hotspots. Its partners are also fully aware of its potential for traffic offload.
"The sheer number of devices and density of networks sharing the WiFi spectrum is placing enormous strain on Carrier WiFi infrastructure," said Mamoru Nagatani, VP of NEC Platforms. "By multiplying capacity and coverage, 802.11ax can be a real game-changer for LTE offload, as well as outdoor and public WiFi deployments."
Email Newsletters
Stay up to date with the latest industry developments: sign up to receive TelecomTV's top news and videos plus exclusive subscriber-only content direct to your inbox – including our daily news briefing and weekly wrap.