China is stimulating wider eCommerce use with cheap and controversial handsets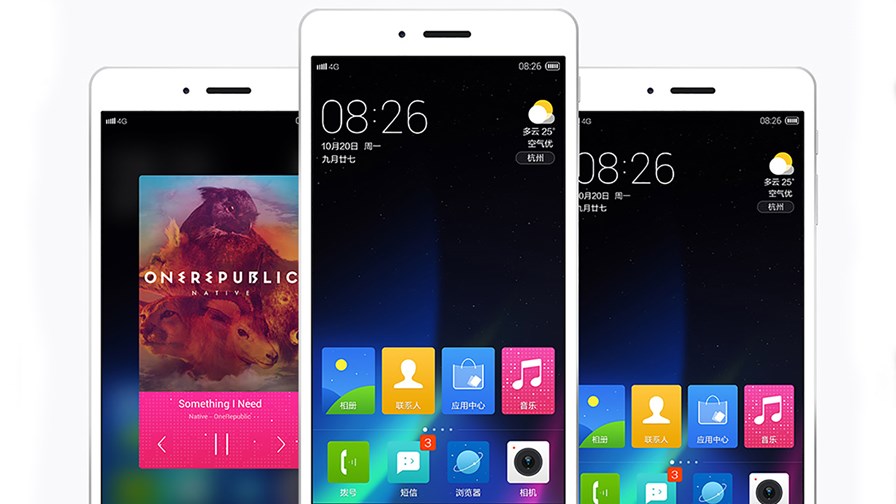 It was revealed over the weekend that China's eCommerce giant, Alibaba, has partnered with China Telecom to sell a range of low-cost handsets designed specifically to encourage wider mobile eCommerce use in rural areas and smaller towns and cities. The "Tianyi Taobao Shopping Handsets" – and there are 14 of them in the range – include the use the controversial home-grown Yun operating system (also known as AliyunOS).
The devices are split into two categories: the first are those made by popular local OEMs including Coolpad, Hisense and TCL, and have China's leading mobile shopping app, Taobao, pre-installed. The second category include devices made by some of the less well-known OEMs, including Uniscope, Ctyon and Kingsun, and will run on the YunOS. The phones in this group will be the cheapest on offer, retailing at $48 to $113.
Customers will be eligible for four months of free 2G data service – no doubt not a great eCommerce experience, but better than nothing. The YunOS devices will also come with an Alibaba account, cloud-based storage, and other preloaded services.
China rural eCommerce market
According to a report from Alibaba-affiliated Alipay, China's underdeveloped broadband infrastructure and the relatively high cost of computers have made shopping through smartphones popular in rural China. To reach this underserved market, China Telecom has been expanding its network of retail outlets in less-developed regions. The company had 15,000 retail outlets in rural China at the end of 2014.
Mobile shopping in China last year grew nearly 240 per cent, according to an iResearch report. It says that more goods will be purchased with mobile devices than with PCs in 2016, and m-commerce revenues are expected to reach $644 billion in 2018. Alibaba currently holds a dominant 86 per cent share of China's m-commerce market, and says that the mobile Taobao app now has more than 200 million monthly active users.
The Xinhua news service ran a story last week about the increase in eCommerce in rural parts of China. It said that online retail trade volume increased 49.7 per cent year on year to $457 billion in 2014, and that the rural online market reached $30 billion in 2014 and will increase to $75 billion by 2016.
China's Ministry of Industry and Information Technology says that 557 million people in China access the internet via mobile devices, but phone sales were down 8 per cent to 389 million devices in 2014. In October, Alibaba announced a plan to invest $1.6 billion to build 1,000 county-level operation centres and 100,000 village-level service stations to support the rural e-commerce market during the next five years.
The controversy surrounding Yun
YunOS is not a well-known mobile operating system, but it has still managed to become of one the most controversial OS builds in the industry. A lot depends on your view of what defines Android, and all the talk of pirated apps doesn't help.
Yun OS is a Linux-based operating system that is derived from the Android Open Source Project. Whilst this makes it a forked version of Android, it is incompatible with Google's Android, however, it apparently shares runtimes, framework and various tools from Android. It was developed by Alibaba's subsidiary company AliCloud (Yun is a translation of cloud), and first appeared in 2011.
Former Android chief Andy Rubin became rather upset with Alibaba, but his Google+ posts have all mysteriously vanished (as will Google+ itself very soon…). Google attempted to prevent Acer from selling an Yun-powered phone, as Acer is a member of the Open Handset Alliance and had agreed not to produce phones running incompatible Android versions.
Alibaba disputes the claim that Yun is a version of Android, with Alibaba's John Spelich saying: "Aliyun OS incorporates its own virtual machine, which is different from Android's Dalvik virtual machine. Aliyun OS' runtime environment, which is the core of the OS, is different. Aliyun OS uses some of the Android application framework and tools merely as a patch to allow Aliyun OS users to enjoy third-party apps."
Latest stats available indicate that as of May 2012, 1 million Yun-powered smartphones had been shipped. If anyone has more up to date information, please share in the comments. There's plenty of information on YunOS on its website (translation here). In February, Alibaba said that it was making a $590 million investment in Chinese OEM Meizu, in order to test ways to expand its YunOS.
Email Newsletters
Stay up to date with the latest industry developments: sign up to receive TelecomTV's top news and videos plus exclusive subscriber-only content direct to your inbox – including our daily news briefing and weekly wrap.