Stream and Aaeon collaborate for Industrial IoT solutions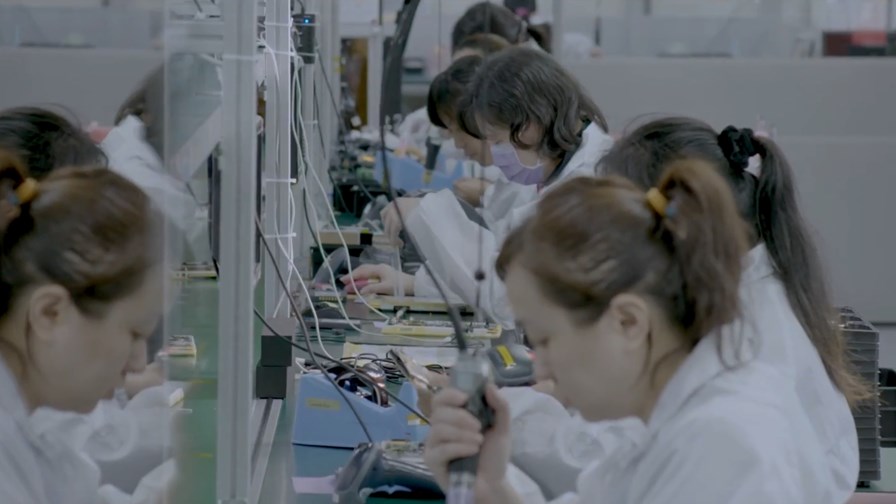 Integration of the two companies' LPWA LoRa solutions
Features Stream's IoT-X connectivity management platform
Goal is to further the adoption of Industrial IoT
Follows a similar partnership with Kerlink
Aaeon Technology Europe and Stream Technologies have announced that they have integrated their LPWA LoRa solutions to enable more cost effective and scalable low-power IoT network deployments. The two companies are no strangers, as they already have an existing partnership that includes an integration solution between Aaeon's hardware and Stream's cellular connectivity services, that has been deployed globally across multiple verticals including smart vending and industrial automation.
With the launch of Aaeon's LoRa gateway, the two companies' customers will now be able to leverage Stream's IoT-X connectivity management platform to simplify and scale their IoT deployments. Stream's IoT connectivity management platform, IoT-X, is fully integrated with Stream's private APN for global cellular connectivity, LoRaWAN network server for network deployments, data infrastructure for routing of data from IoT devices to third party applications.
"To enable the adoption of Industrial IoT (IIoT) it is fundamental to offer customers solutions that make the transition from legacy applications easier," said Marco Barbato, Product Director at Aaeon Europe. "A professionally managed connectivity is crucial, since it covers the transfer of the data and its security. LoRa is one of leading technologies of IIoT and partnering with Stream allows us to deliver a high level integrated solution with our LoRa gateway and network server to our industrial customers".
Aaeon is a manufacturer of advanced industrial and embedded computing platforms for the IoT and Industrial Internet applications, and is a member of the LoRa Alliance.
"Aaeon is demonstrating a strong commitment to simplify the IoT for customers worldwide by adding LoRa to their existing technology stack," said Mohsen Shakoor, Strategic Partnerships at Stream. "Customers are reducing their network deployment risks by partnering with Stream and AAEON, as we have a wealth experience in IoT connectivity and IoT connectivity hardware respectively. Together with AAEON, we will be delivering low cost, scalable and secure LoRa network deployments."
Partnerships and ecosystems
The partnership is the latest in a recent series from Stream. A few weeks ago, the UK-based company announced a collaboration with IoT gateway company Kerlink to integrate their respective solutions.
Kerlink's gateways range from the indoor Wirnet iFemtoCell to carrier-grade outdoor Wirnet Stations and geolocation-ready Wirnet iBTS Compact solutions, all designed not only for private or public operators and smart-city network deployments, but also for small private networks, like buildings or industrial sites. The company says it has already installed more than 70,000 IoT gateways, base stations and wireless connectivity products for IoT networks, and is currently supporting Tata Communications to deploy the largest LoRaWAN network in the world.
Again, Stream has integrated its IoT-X connectivity management platform with Kerlink's products, allowing enterprises to manage the IoT connectivity lifecycle as well as subscriber provisioning, and offers rating and billing. Stephane Dejean, chief marketing officer at Kerlink, added that the integrated package provides "a turnkey solution that allows enterprises, public networks and existing network operators to quickly benefit from unlicensed LPWA solutions, as a complementary solution to broadband cellular networks".
Email Newsletters
Sign up to receive TelecomTV's top news and videos, plus exclusive subscriber-only content direct to your inbox.