SK Telecom views low-cost quantum cryptography as key to IoT security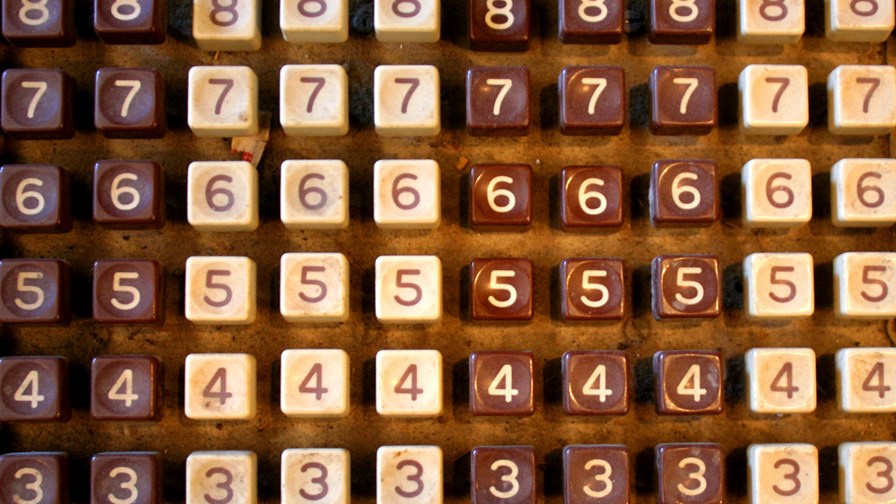 Telco develops quantum random number generator chip prototype
QRNG device measures just 5mm by 5mm
Price per chipset expected to be at "the world's lowest level"
Speed the adoption of quantum cryptography in IoT, AI and autonomous driving
It's what we've been waiting for all this time – a quantum random number generator chip packed with entropy source and deterministic random bit generator. No, not a flux capacitor, this isn't Back to the Future. Yet this technological tongue twister could well have a profound effect on the development of IoT.
Korean telco SK Telecom has announced that it has successfully developed a prototype of an ultra-small quantum random number generator (QRNG) chip with entropy source and deterministic random bit generator (DRBG), which will, in the telco's own words: "dramatically enhance the level of security for IoT services".
First, though, we need to bust the jargon. A QRNG generates true random numbers without any kind of pattern, meaning that it is ideally suited for uses in cryptography. However, to date, the cost and size of commercial QRNGs have prevented them from becoming widespread.
A DRBG is an algorithm for generating a sequence of numbers whose properties approximate the properties of sequences of random numbers, yet is not truly random. Cryptographic applications require the output not to be predictable from earlier outputs, and so the industry is moving towards quantum-based approaches.
As for entropy, this is where it gets tricky. Entropy is a measure of efficiency of information storage and in cryptography is a useful indicator of malware. Depending on the string of numbers in your code and their frequency, coders can pack this data into smaller space than would be assumed when using the 8 bits per byte per character calculations. For regular code, the entropy will always be lower than the maximum bit size (which is 8, as in 8 bits per byte, and this is also the maximum entropy value) – in other words, repeating characters will result in lower entropy values. So, if your virus scanner detects high entropy (where the entropy approaches the maximum value of 8 – as in 8 bits per byte), then it is fair to assume that a coder has packed the available space with something unpleasant
Told you it was tricky. For those wanting a far more scientific answer than the one I have given, this is a good starting point, as is this. But the bottom line here is that a cost-effective chip-based hardware solution that uses the latest quantum cryptology techniques is going to be an invaluable addition to IoT security.
SK Telecom has created an ultra-small QRNG chip measuring 5mm by 5mm, and it expects that it will soon be able to embed these QRNGs into a wide variety of the IoT products – including autonomous vehicles, drones and smart devices. Although the price of each QRNG chip has not yet been set, the telco said that it will be the lowest price ever for a QRNG. It is also developing a QRNG in the form of USB and PCIe. While the QRNG chip has to be embedded from the beginning of the product development, QRNG in the form of USB or PCIe can be simply connected to any product already on market to provide genuine randomness.
"Understanding the importance of data and data security, SK Telecom has focused on developing quantum cryptography technologies to guarantee secure transmission of data in areas including artificial intelligence, IoT and autonomous driving," said Park Jin-hyo, SVP and Head of Network R&D Center of SK Telecom. "We will continue to work with partners, both home and abroad, to accelerate the popularisation of quantum cryptography and strengthen our presence in the global market."
Email Newsletters
Sign up to receive TelecomTV's top news and videos, plus exclusive subscriber-only content direct to your inbox.