Sigfox signs up telco partners to help expand its global IoT network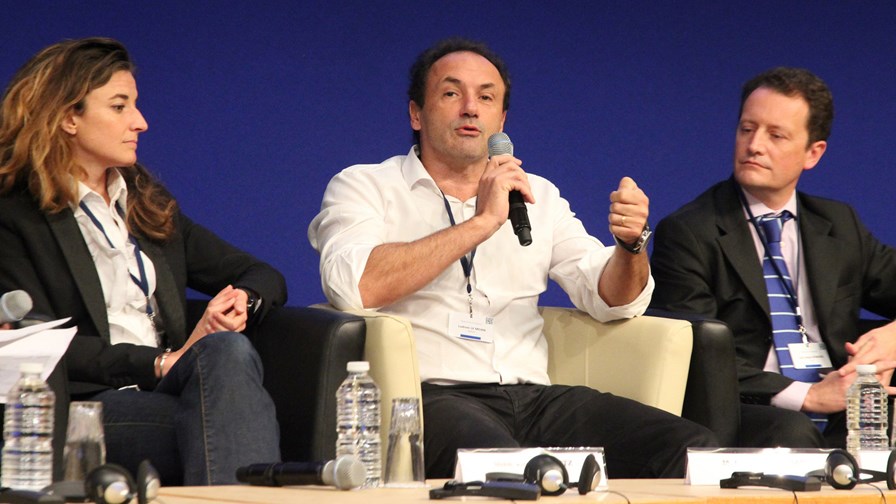 French IoT network company Sigfox has raised €100 million from industry partners, including Telefonica. The deal, which was officially announced this morning in Paris, is to enable the firm to roll out further low power wireless networks in the US, Latin America, Japan and South Korea. Other investors include NTT Docomo, SK Telecom, France's Air Liquide (a global industrial gas supplier) and US hedge fund Elliott Management.
Sigfox was created five years ago and has already held two previous funding rounds. With local partners, it is building out dedicated low power networks, optimised to support M2M and IoT connections. Whilst these are separate from cellular networks, the company partners with mobile operators to provide connectivity solutions to their customers.
The company already has coverage in France, Spain, the Netherlands and some of the UK's larger cities. It wants to roll out its network in 60 countries within the next five years.
Sigfox's technology is based on Ultra Narrow Band (UNB) wireless, which provides a scalable, high-capacity network, with very low energy consumption, with simple deployment via star-based cell infrastructure. UNB also allows devices to use small, inexpensive antennas.
The networks use ISM shared license-free frequency bands, co-existing in these frequencies with other radio technologies, working at 868MHz in Europe and 902MHz in the USA. Sigfox acts as a transport channel, with data kept secure and confidential between device and customer. The company says its proprietary protocol is actively being ported to a growing number of technical platforms.
"UNB technology, somewhat forgotten, makes perfect sense when you've got a cloud to handle the volume and complexity, while keeping a simple, reliable and optimised protocol for the billions of objects awaiting this link," said Christophe Fourtet, Sigfox co-founder and CSO.
Low power networks
Sigfox has been optimised for low throughput devices, which typically send up to 140 messages per day with each message up to 12 bytes of actual payload data. The company says that 12 bytes easily covers the transmission of location data, energy consumption, alarms and other types of basic sensor information.
The actual energy consumption of Sigfox devices will depend on volume and frequency of messages, as well as emission power, although the company says average emission consumption ranges from 20mA to 70mA when active.
According to sources cited by the Reuters news agency, Sigfox currently charges €1 per connected device and is aiming to have at least 100 million of them by 2020. If we really are to see 50 billion devices by then, as bullish forecasts suggest, then that would represent a fifth of one per cent of the total market. Forecasts also suggest that mobile operators will connect no more than 20 per cent of IoT devices onto their cellular networks, which is why many of them are already partnering with and investing in alternative wireless providers.
Last month, Sigfox signed a deal with Sweden's Tele2, via its exclusive Dutch network operator Aerea, to provide IoT and M2M services in the Netherlands.
"Tele2 recognizes the Sigfox technology to be complementary to cellular M2M connectivity solutions," said Rami Avidan, Commercial Director M2M at Tele2. "This new agreement gives me confidence in the Tele2 M2M partner strategy to develop real partnerships that offer added value to the IoT value chain."
"With an open ecosystem and aggressive pricing, this partnership will enable us to meet the needs of the rapidly growing Dutch M2M and IoT markets," added Nicholas van Hoey Smith, CEO of Aerea. "With Tele2, we have partnered to cover the segment that is in need of higher bandwidth requirements."
Email Newsletters
Stay up to date with the latest industry developments: sign up to receive TelecomTV's top news and videos plus exclusive subscriber-only content direct to your inbox – including our daily news briefing and weekly wrap.