Inmarsat says the mining industry is poised for rapid IoT adoption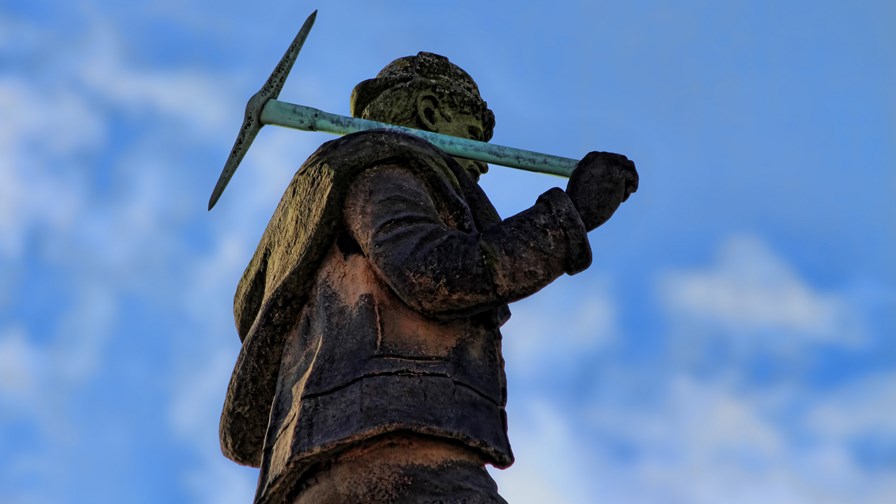 Inmarsat survey finds IoT can help mining industry with its goal of 'Zero Harm'
40 per cent of mining companies plan to deploy IoT solutions within 18 months
44 per cent expect IoT to drive improvements in health and safety
T-Systems signs digitisation contract with German mining company
In May this year, market research specialist Vanson Bourne interviewed respondents from 100 large mining companies across the globe for Inmarsat's 'The Future of IoT in Enterprise – 2017' report, and found that, despite low current levels of IoT deployment in the mining industry, 40 per cent of organisations have plans to deploy IoT solutions within the next 18 months.
TelecomTV covered Inmarsat's report here, but the company has now proved more in-depth information on the application of IoT within the mining sector. Health and safety of staff is apparently driving the mining industry's move towards automation and IoT, to help meet obligations to employees, governments, the environment and shareholders.
"The mining sector has worked over many years towards an industry-wide commitment of Zero Harm.," said Joe Carr, Director of Mining at Inmarsat Enterprise. "Mines are a uniquely specialised, hazardous environment and as such miners are highly focused on employee safety. IoT solutions can play a significant role by remotely monitoring conditions and gathering data to anticipate and react to potential safety threats."
44 per cent of survey respondents say they expect IoT to drive improvements to the health and safety of staff, with 43 per cent ranking it as a primary objective for their IoT strategy. This falls just behind monitoring environmental changes (47 per cent) and improving cost effectiveness (44 per cent).
"Automation and connected wearable technology represent two of the single best opportunities to address the dangers of the mining environment," added Carr. "IoT technology provides the digital nerve system for a network of automated devices and sensors that adjust to environmental conditions in real-time, meaning that equipment can react to potentially hazardous physical changes onsite rapidly without the need for human intervention, removing staff from potentially dangerous environments."
Wearable sensors can monitor and analyse a wide range of parameters, including sensing for dangerous gases or impact, raising the alarm if staff tracking is outside of acceptable parameters and monitoring worker locations to ensure they don't enter hazardous areas of the site accidently.
"Using IoT to reduce fatalities and improve health and safety is only going to be possible if the connectivity provided by satellite technologies to move and analyse data is in place," said Carr. "The big challenge for mines is that they are often situated in some of the most remote parts of the world, away from cellular and terrestrial networks in an ever-changing environment."
Inmarsat's pitch is that satellite communications not only offer better coverage and more reliable communication networks, crucial in the event of extreme weather or an emergency, but can provide connectivity in deep, open pit mines and even underground, using repeaters.
Digitised mining operations
Speaking of mining… German-based energy and mining group Lausitz Energie Kraftwerke (LEAG) announced today that it has awarded Deutsche Telekom's T-Systems the contract to outsource its complete IT infrastructure and create a digital workplace with cloud-based service management. LEAG will use ServiceNow, a service management software that meets national compliance requirements, which T-Systems runs at one of its secure German data centres.
"We are facing up to the digital transformation and want to embed digitization as a firm corporate value in our DNA," said Helmar Rendez, CEO of LEAG. "ServiceNow gives us streamlined processes and new concepts, helping to ensure our future viability."
"Thanks to our proprietary data centres and extensive ecosystem of cloud partners, we can offer highly standardized cloud solutions reliably and with top security," said Frank Strecker, SVP T-Systems Cloud. "We are pleased to be able to lend LEAG our active support in becoming a pioneer for digitisation in their industry."
Email Newsletters
Sign up to receive TelecomTV's top news and videos, plus exclusive subscriber-only content direct to your inbox.