AT&T and Verizon begin to battle for IoT supremacy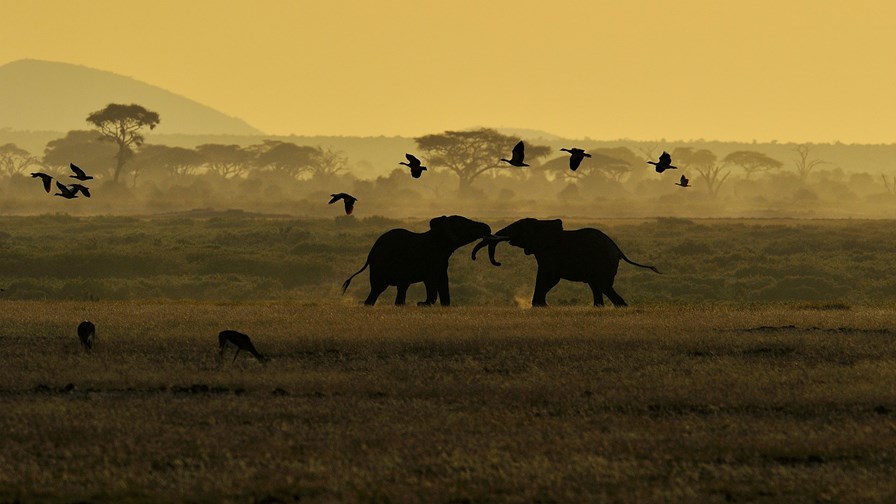 In the US wireline and wireless telephony business is on the ebb.

IoT increasing seen as way to bridge the revenue gap caused by declining 'traditional' services.

5G vital to the provision of widespread and inexpensive IoT apps and services.

Manufacturers also very keen to get in on the act.
As traditional wireline business continues to decline, both in America and throughout the rest of the world, the latest figures from US arch-rivals AT&T and Verizon show the apparently perennial growth that has powered cellular companies over the past 20 years has now not only petered-out and plateau'd but is in real decline. Thus the race is on to find new areas and technologies to exploit and the Internet of Things (IoT) well and truly fits the bill.
Although cellular services in the US remain expensive in comparison to Europe and many countries in Asia and the Far East and profits for the operators have for many years been easy and high, there have been price wars (courtesy originally of T-Mobile USA and given extra bite by Sprint) and significant customer defections as the allure of release after release of yet more iterations of ever more costly smartphones wanes and consumers no longer replace their handsets as often as they used to.
Something has to be done to reduce the growing revenue gap, and while tried and tested strategies such as investment in and partnership with overseas operators, in cloud computing and in social media are still being pursued, the Internet of Things is likely to be a major battleground over the next few years.
In the past weeks, figures from AT&T and Verizon have shown five per cent falls in wireless services revenue, that's a lot and the decline won't be reversed unless and until innovative, useful new services that will catch the public imagination are introduced - hence the sudden emphasis on IoT (and M2M).
Both AT&T and Verizon have big, powerful and far-reaching networks that will be central the nationwide delivery of IoT services that will be exploited to make up for losses being incurred in what are increasingly being referred to as 'traditional' wireless services, although Verizon's much-trumpeted foray into '5G' is already being touted as the ultimate driver for the most original and exciting IoT applications. Verizon claims that it will be introducing 5G services next year even though 5G industry standards won't be in place until 2020.
Critics of Verizon's propensity for over-exuberant marketing (and there are a lot of them, most notably at AT&T) say that by making so much noise about its alleged 5G capabilities Verizon is making a pre-emptive early claim to be a leader in the new technology even though it does not as yet exist in any commercially exploitable form. By so doing it is both distinguishing itself from rivals that have not had the brass neck to publicise such conceits while hoping to stave-off making tariff cuts in future pricing wars by claiming technologically superior services are premium services well worth paying extra for. It is likey to be a hard sell.
However, there is no doubt that Verizon is more bullish about it's IoT plans and capabilities than AT&T. While Ma Bell refuses in its accounts to publish an IoT category, Verizon is more than happy do so and recently burnished its self-referencing credentials by reporting it made US$690 million in revenues from IoT in 2015, an increase of 18 per cent on 2014.
Last year US carriers began to report in terms of "total wireless connections" rather than number of subscribers, ostensibly on the grounds that one subscriber could well own several devices all of which would gain network access though separate lines, an argument that is a questionable sophistry to say the least of it.
Nonetheless, as of December 31, 2015, Verizon had 141.6 million 'wireless connections', AT&T had 128.6 million and Sprint had 58.4 million. T-Mobile has not yet reported its wireless connection base for the final quarter of last year but analysts estimate it at 63.7 million.
Manufacturers stake their IoT claims whilst regulators pontificate
Meanwhile, manufacturers too are jostling for position on the IoT totem pole and, as TelecomTV reported in today's 7 a.m briefing , Cisco has just published a new report called "Harnessing the Internet of Things for Global Development". It is basically a rationale and apologia for IoT and how it can be the catalyst driving an increased rate of rate of global development.
The report, co-authored by the International Telecommunications Union (ITU,) claims that the IoT provides a "unique opportunity to prevent a new digital divide and raise the quality of life for millions" because IoT has the potential "to rapidly accelerate the rate of global development to achieve, and surpass, the Sustainable Development Goals in a time frame unthinkable even a few years ago."
The joint report, launched at the annual Pacific Telecommunications Council meeting in Hawaii, emphasises that the developed world's demand for IoT technologies and connectivity means that IoT devices are now readily available there and can be made affordable and scalable for the developing world thus providing a platform "to help kick start emerging economies and provide much improved quality of life for communities with minimal investment."
Cisco's line is that while there is a big digital gap between the developed and developing worlds, acknowledging it and addressing it early will enable the IoT "to act as a launch pad for innovation in developing economies to close the gap." The company cites three prime IoT drivers that could accelerate technology evolution in the developing world.
The first is availability, Cisco points out that some IoT devices are already faIrly common, affordable and easily replaceable even in developing markets and in developing countries IoT apps and service providers can now take advantage of at least a basic network infrastructure (mobile, Wi-Fi, internet café's and so on) to launch IoT devices and associated technologies.
Second is affordability: The ITU points out that the R&D costs associated with IoT have been and will continue to be borne by the developed world market and there is minimal additional cost involved in adapting IoT devices for the developing world. Cisco adds that complex, developed world infrastructure is neither required nor necessary for developing markets.
Factor Three is scalability. IoT devices are designed to be scalable and many are simple plug & play requiring little or technical ability to install and maintain. What's more, reduced and alternate power supplies (such as solar) can maintain sensors and networks where there is no consistent electricity supply available. Finally, says Cisco, IoT devices tend to be very flexible and can offer either short-term or long-term solutions and expansion, at their own speed, for households, businesses, communities and even entire nations. Cisco adds that together these three factors have the ability to rapidly change the destiny of millions of people by facilitating improvements in health, education and livelihood.
In conclusion, the Cisco/ITU report urges the governments of, and businesses in, the developing world to help prevent any further widening of the digital divide by moving swiftly to devise and deploy IoT policies and frameworks to develop global standards, foster entrepreneurial ecosystems. This way, says Cisco, "the financial and social impact benefits the IoT evolution brings will be available to all. Ultimately they may put an end to a divided and two-tier future and improve the quality of life for millions for years to come."
Email Newsletters
Stay up to date with the latest industry developments: sign up to receive TelecomTV's top news and videos plus exclusive subscriber-only content direct to your inbox – including our daily news briefing and weekly wrap.