Intel's journey from PC to network core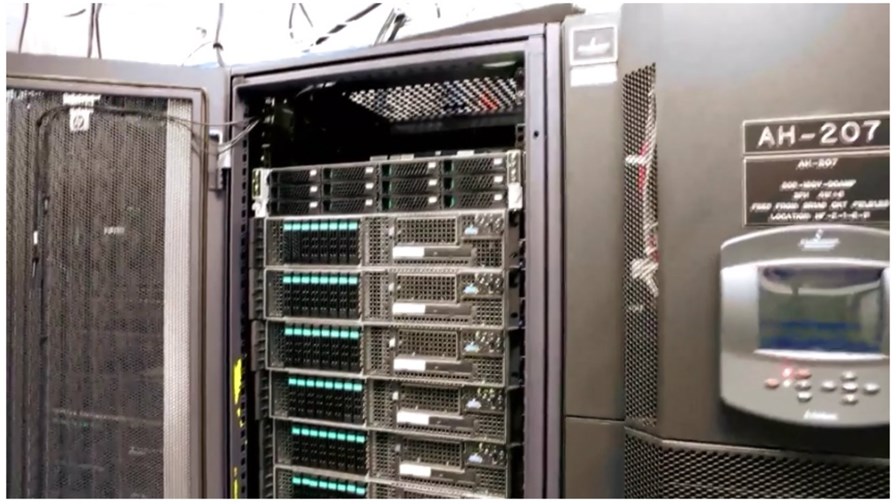 The next big step forward for the global telecoms network is arguably not being brought about by traditional telecom equipment vendors with new innovative transmission or switching technologies, but by the humble x86 processor... or rather, by the powerful monsters that Intel's x86 family of processors has now spawned.
These commodity processors may have started out as 8/16 bit weaklings, just powerful enough to drive a desktop computer with a few hundred kilobytes of memory, but they're now so powerful that they can easily shoulder most of the processing burdens required in the telecoms network.
Commodity processor power underpinned the move to the virtualisation of applications 10 to 15 years ago. It's now being pressed into service to enable SDN, NFV and network automation - the biggest things to hit IT since, well, the PC itself.
TelecomTV has been visiting the labs of the world's major network operators and vendors to discuss the importance of innovation within the network, and how they partner with companies to test and optimise new products and services.
So it's fitting that the fourth in our 'Inside the Labs' video series should focus on Intel's laboratory doings. We visited the Intel labs in Kontich, Belgium where Intel is scaling up enterprise virtualisation technologies for the more demanding requirements of telecoms networks. By developing very fast data plane speeds on standard server platforms, Intel can lower the total cost of ownership for telcos and increase usage flexibility.
Guy Daniels talks to John Woodget, Global Director of Infrastructure Solutions at Intel's Service Provider Group, and Kontich lab manager Luc Provoost, who explain that their task is to take the PC technology to the network, not just to engineer a bigger, faster, more reliable network, but to inject the much sought-after agility that telcos are looking for to incubate their next set of customer services.
See Inside the Labs 4: Unleashing the capability of the network
Email Newsletters
Stay up to date with the latest industry developments: sign up to receive TelecomTV's top news and videos plus exclusive subscriber-only content direct to your inbox – including our daily news briefing and weekly wrap.