HPE packages up a telco edge solution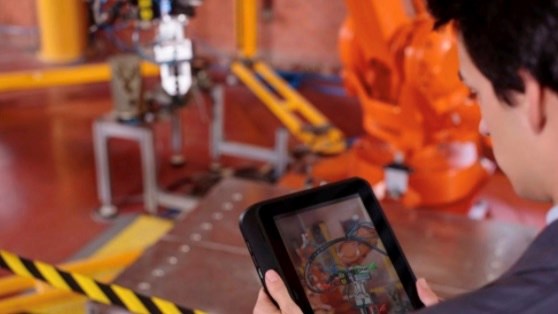 HPE has developed a software-as-a-service telco edge solution
Edge Orchestrator software aims to make edge apps control simple
Direction of edge market suggests HPE will likely struggle for traction
HPE threw its hat into the telco edge ring today with the launch of its Edge Orchestrator, a software-as-a-service (SaaS) offering that aims to give network operators the tools they need to develop edge computing-based services that can generate new enterprise revenue streams.
But like others trying to help the telcos develop edge-enabled services, HPE's ambitions look set to be squashed by the very large elephant in the room – the presence, capabilities, reach, influence and growing dominance of the webscale giants: While not the same model, Ericsson has already buckled under the weight of that same elephant and shuttered its Edge Gravity initiative, as TelecomTV exclusively revealed this week.
It's not that HPE doesn't have something to offer: It has a story, a proposal and the technology to help telcos take a run at the market, if they chose to. HPE cites in its Edge Orchestrator announcement some IDC research that suggests 40% of enterprises would trust their telco "to be their main provider of edge solutions."
That's encouraging, for sure: "What we've been seeing is that enterprises are not interested in building their own apps or managing their own edge, but actually taking the CSP as a foundation to provide this functionality out to them," noted Rolf Eberhardt, Head of Service Orchestration at HPE's Communications and Media Solutions business during a Zoom-enabled media briefing.
But in its official announcement of its telco edge pitch, HPE goes on to say: "Until now telcos haven't had the tools to do this themselves without relying on public cloud providers."
The question, though, is how much appetite the telcos have trying to do this themselves: Increasingly, they seem to have concluded that a big part of their approach to edge computing will be in partnership with AWS, Google Cloud, Microsoft Azure and possibly others.
Here are just a few examples that highlight that trend:
In addition, multiple Tier 1 operators are collaborating as part of the GSMA's Operator Platform initiative to develop a federated edge infrastructure, aka the Telco Edge Cloud, that provides application developers with a consistent global platform upon which their products can run. The aggregation/orchestration software role in that initiative is currently likely to go to Deutsche Telekom-backed MobiledgeX or Telefónica-supported Ori Industries and/or cloud native application software from the likes of red Hat or Robin.io.
Going it alone
For those telcos that do want to go it alone, though, what can it get from HPE? Edge Orchestrator, which becomes commercially available to telcos "as a service" from July 31, enables "the deployment and configuration of customer applications, provided as virtual machines or containers, at geographically-distributed edge locations owned by telcos, such as existing central offices, or on customer premises. Customers can access edge applications via a self-service app catalog for simple management, monitoring and the deployment of an app to an edge device with one-click operation."
Of course, if all this was running on HPE servers and using its Aruba Wi-fi technology to provide some of the data networking capabilities at enterprise sites too, that would be a bonus for the vendor too.
The Orchestrator, states HPE, "supports Multi-access Edge Computing (MEC) with other network-as-a-service (NaaS) functions being added to the catalog over time. The MEC platform enables applications to run at the edge, while delivering network services that ensure a dynamic routing of edge traffic in 4G, 5G and Wi-Fi environments."
And what's in it for the enterprises? Why do they need edge-enabled applications? HPE believes there are a number of low-latency applications (particularly those involving video analytics) that would benefit from on-premises/geographically close edge computing processing combined with 5G, Wi-Fi or even 4G connectivity. There's also the question of data security, where keeping the storage and processing of data locally could help to meet security rules.
And, in addition, HPE believes that enterprises will be keen on being able to manage a curated set of applications that meet their needs and which can all be managed locally.
Ultimately, HPE believes it can drive new business from selling this as-a-service package to the telcos, which can then drive new business opportunities and develop stronger ties to enterprise customers by meeting their edge computing requirements.
Tough battle
But is there a real opportunity here for HPE and for telcos using the vendor's Edge Orchestrator package? Analysys Mason Principal Analyst Justin van der Lande isn't convinced. "The bottom line here is that this is a tough battle… the telcos are all jumping into bed with the webscale companies and application developers want to write once and have their applications available via the public cloud platforms" and not have to think about rewriting or tweaking their software for other platforms or broker multiple deals with each individual telco.
The analyst is also sceptical that the cost models would add up for enterprise users or that there are many low-latency applications that would drive enterprise demand for such a set-up: He thinks the opportunity for telcos to offer enterprises something unique and which others would not be able to replicate is very limited. Besides, he says that the killer capabilities in edge aren't in the compute or networking infrastructure but in the developer skills and processes, such as CI/CD (continuous integration/continuous delivery), which is where the webscale players excel.
"I think HPE will struggle" with this proposition, is his conclusion.
For the telcos, van der Lande believes that the deployment of edge computing technology will play a role in their content distribution strategies, something they're already doing with distributed video delivery nodes: Trying to meet the needs of enterprises is a different challenge altogether.
For their part, the HPE team is aware that the webscale players are regarded as an alternative but "where we see our strength is in providing a complete package," stated HPE's Eberhardt. "This is where we see our differentiator. We're working extremely closely with telcos on combining network-as-a-service components with infrastructure-as-a-service which… provide such end-to-end offerings," he added.
And Phil Mottram, General Manager of HPE's Communications and Media Solutions business, believes the telcos really want the direct relationship with the enterprise, and not have to work hand-in-hand with, or go via, the webscale giants. "What we're doing here is non-threatening to the CSPs… we're enabling the CSPs to have a direct relationship with the enterprise customer… versus the approach of some of the hyperscalers, though not all of them, whereby they're more driving the opportunity themselves and maybe giving the telco a revenue or profit share."
Will that be enough to make HPE's Edge Orchestrator a solution of choice in the telco edge market? It does look like the vendor has it's work cut out.
- Ray Le Maistre, Editorial Director, TelecomTV
Email Newsletters
Sign up to receive TelecomTV's top news and videos, plus exclusive subscriber-only content direct to your inbox.