What's up with… SK Telecom, NTT Docomo, Telecom Italia, KKR, Ooredoo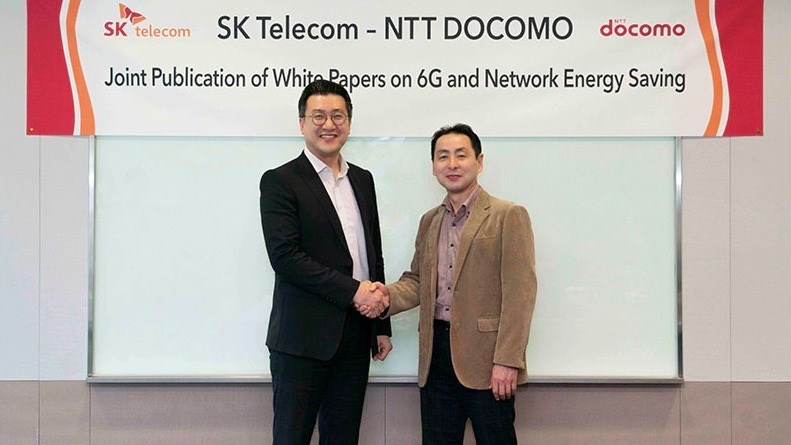 SKT and NTT Docomo unload on network energy efficiency and 6G
KKR extends its bid deadline for Telecom Italia's fixed network unit
Ooredoo has more than 50 companies interested in buying its towers
In today's industry news roundup: South Korea's SK Telecom and Japan's NTT Docomo have been sharing their views on energy efficiency in 5G networks and the requirements for the 6G era; private equity firm KKR has extended its bid deadline for Telecom Italia's NetCo unit to 24 March; Qatar-based telco Ooredoo is swamped with tower acquisition offers; and more.
South Korean telco SK Telecom (SKT) and its Japanese peer NTT Docomo have jointly issued two whitepapers – one on the energy efficiency of 5G and related technologies, and the other on requirements for future 6G networks. The 5G networks report suggests ways for companies to make power savings based on the energy consumption of their base stations; analyses "candidate power-saving technologies"; and examines the roles operators and equipment vendors should play to increase power savings. It then goes on to look at requirements and hurdles involved in 6G, including performance requirements and implementation scenarios for each frequency band; the issues surrounding coverage and devices in high-frequency bands; and standards for migration to 6G and application of cloud-native or open architecture. This advice came to fruition after the pair signed an agreement in November 2022 to explore how they could collaborate on next-generation telecoms infrastructure technologies for the evolution of 5G and development of 6G. The companies reaffirmed their intention to continue their combined efforts to improve "the competitiveness and operational efficiency of 5G, as well as support the global standardisation and technical verification of 6G". They also plan to partner with other global operators on 6G standardisation, as well as research and development, to build "a global ecosystem that encompasses advanced industries and technologies." The whitepapers "carry a significant meaning as they mark the first tangible result since entering into a strategic partnership with NTT Docomo last year," noted Yu Takki, VP and head of SKT's Infra Tech Office (pictured above left). "Based on our experience and knowhow in 5G, we will continue to collaborate with world-leading operators such as NTT Docomo to lead 5G evolution towards 6G." Takehiro Nakamura (pictured above right), chief technology architect at NTT Docomo, added: "We will continue to enhance cooperation among the two major Asian mobile operators and promote superior concepts and innovative technologies to the world for the 6G deployment." Read more.
Private equity firm KKR has extended the expiry deadline for its bid to acquire the NetCo tranche of Telecom Italia (TIM) from the end of February to 24 March following a request by the Italian government, which wanted an extra four weeks to "carry out an analysis of the public aspects of the transaction concerning the powers exercisable by the government in the sector," noted TIM in an announcement. The operator says its board still plans to meet on 24 February to "discuss KKR's non-binding offer and take the appropriate decisions". No official value for KKR's offer has been announced, but it is widely believed to be worth €20bn.
Aziz Aluthman Fakhroo, the CEO of Qatar-based Ooredoo, told Bloomberg TV that the telco has completed its first round of bidding for its tower portfolio, which comprises more than 20,000 tower sites across six countries, and received interest from more than 50 potential buyers.
In another sign that this year's MWC event in Barcelona will be teeming with innovation, Orange has announced it will host a number of interactive experiences, including a marathon in Paris called the 'Immersive Run', which will use body-tracking cameras and a real-time data processing system, and an opportunity for visitors to enter a metaverse universe where they will be joined by a remote participant. The telco will also demonstrate how mixed reality (XR) and robotics, linked with 5G and digital twin technologies, can be used in industrial environments. Other showcases include two use cases for network APIs, as well as solutions for reducing energy consumption. Find out more.
The UK and Ireland sports channel, BT Sport, is to change its name. From July, the channel will be called TNT Sports after UK operator BT sealed a £633m deal with media giant Warner Bros. Discovery last year to form a sports joint venture. The move "marks the next logical step" for the channel and for the broader transformation of BT's Consumer business, said Marc Allera, CEO of BT's Consumer division. "Once launched, it'll become a hugely exciting new premium sports offering for customers," he added. The JV will combine BT Sport and Eurosport programming, but it might need to do more than that, according to industry analyst Paolo Pescatore. "Initially, there will be resentment as it will feel like another sports brand entering the UK market in an increasingly fragmented world," noted the founder of PP Foresight. "During a cost-of-living crisis, this might give people a reason to cancel. Hence all focus must be placed on positioning and adding greater value for sports fans as part of the Discovery+ umbrella," added the always-jolly analyst. Read more.
US fixed wireless access (FWA) network operator Starry has filed for Chapter 11 bankruptcy protection and has entered into a restructuring support agreement with the companies that hold its debt. "Over the last several months, we've taken steps to conserve capital and reduce costs in order to put Starry in the best position to explore various financing paths for the company," stated Starry CEO Chet Kanojia. "Our next step in this journey is to continue to strengthen our balance sheet through a Chapter 11 restructuring process," he added. The company will continue to provide its broadband services to existing and new customers in its five core markets of Boston, New York City, Los Angeles, Denver and Washington, DC.
Singapore's largest operator, Singtel, has boasted that its 5G network is able to deliver an "uninterrupted" musical performance experience, live streamed from a mass rapid transit (MRT) cabin underground. Until the end of March, the telco's consumers will be able to view music shows, performed in real time, as they get transmitted over Singtel's social media platforms from 17 metres underground. The move is part of telco's campaign to "drive awareness of Singtel 5G's capabilities and benefits to consumers".
- The staff, TelecomTV
Email Newsletters
Stay up to date with the latest industry developments: sign up to receive TelecomTV's top news and videos plus exclusive subscriber-only content direct to your inbox – including our daily news briefing and weekly wrap.