What's up with… AR at MWC23, NEC, ADVA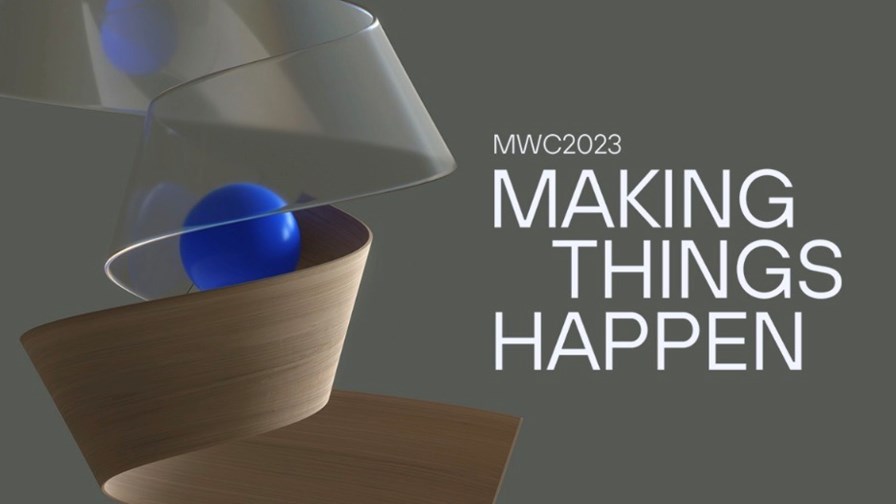 It'll be easy to get immersed at MWC23, it seems
NEC claims a green network breakthrough
ADVA blew it out the water in 2022
In today's industry news roundup: Immersive augmented reality and metaverse experiences await those who dare to look up as they bounce around the MWC23 halls; NEC has found a way to cut power consumption in 5G standalone core deployments; ADVA just had the biggest sales year in its history; and much more (including Little Nell)!
With Mobile World Congress (MWC) just days away, major telcos are queuing up to show off their immersive experience applications on the show floor in Barcelona. Telefónica will present an "innovative immersive augmented reality [AR] experience" comprising a tour accompanied by a "guru" in the form of a hologram. Verizon Business, the enterprise arm of US operator Verizon, will also showcase immersive solutions aimed at demonstrating "real 5G use cases", such as a private mobile edge computing (MEC) solution that uses computer vision technology to enhance warehouse and logistics operations; a coach-to-coach communications solution to support critical operations of the National Football League (NFL); an "interactive experience designed to demystify private 5G networks" and what it dubs an "interactive cityscape" to demonstrate how networks, solutions and society are all interconnected through 5G. South Korean telco SK Telecom (SKT) will also offer an immersive experience with a life-scale urban air mobility (UAM) aircraft simulator. It will also showcase 6G technologies, quantum-based security innovations and its metaverse platform ifland.
NEC has claimed to be able to reduce power consumption and costs for operations based on 4G and 5G networks with a newly developed mechanism. In a user plane function (UPF) test using Intel's Xeon Scalable processor telemetry, the vendor said it managed to decrease central processing unit (CPU) power usage by more than 30% in a near-commercial environment over a standalone (SA) converged core network. It achieved this by dynamically adjusting the Xeon process usage with real-time traffic. The move demonstrated "industry-leading reduction in energy consumption", and it now intends to apply this technology to the user plane processing on the radio access network (RAN) and the control plane on the core to improve power-saving features across the entire 5G network. Read more.
Optical networking specialist ADVA, which is now part of Adtran but is still reporting its financial results separately, has recorded its highest ever annual revenues following unprecedented demand from its telecom operator customers. Revenues for 2022 were up by 18% year on year to €712.1m, though the vendor's operating profit dropped by 60% to €18.1m due mainly to the costs incurred from the merger with Adtran. "We're proud to report a highly successful fiscal year, where we achieved the highest revenues in our company's history," noted Christoph Glingener, who took over as ADVA's CEO last year. "Despite ongoing challenges caused by the semiconductor crisis, bottlenecks in the supply chains, inflation and fears of recession, we were able to stay on course, comprehensively serving and supporting our customers with innovative communications technology, software and services. Looking forward, we are optimistic about future growth prospects. We have a strong pipeline of new products and services and are well positioned to benefit from the major trends in our industry. Our capabilities in software and services are strengthening, delivering increasing value to our customers and partners. Together with Adtran, we will continue to focus on cost management and operational efficiency while investing in key areas to enter new growth markets," added the CEO in this announcement. Adtran and ADVA completed their merger in July 2022 to create a single optical transport, fixed broadband access and virtualisation technology vendor that boasts hundreds of major network operator customers around the world.
In expectation that telcos with an interest in the potential of Open RAN will be looking for deployable, multi-vendor combinations on the show floor at MWC23, Mavenir says it has validated the deployment of its Open RAN distributed unit (DU) software on Hewlett Packard Enterprise (HPE)'s ProLiant DL110 Telco server, which has been optimised for network edge deployments. Read more.
Vodafone has beefed up its sustainability credentials by signing its second "major corporate solar power purchase agreement" in the UK. As part of the deal, the operator will source a total of 216 gigawatt hours (GWh) of electricity per year from five solar farms for a 10-year period. According to its estimations, this move will save more than 53,000 tonnes of carbon dioxide emissions annually. Construction of the renewable sites will begin this year, with energy generation expected to start in early 2024. Vodafone UK also claimed that nearly half of its annual energy requirements will be fulfilled by UK-based renewable energy sources by 2025. See more.
Last year was a disappointing year for mergers and acquisitions (M&A) in the global technology, media and telecom (TMT) sector, with the value of deals announced plummeting by 33% from the heights achieved in 2021, according to GlobalData, the London, UK-headquartered data analytics and consulting company. M&A activity slowed significantly and the deals were of considerably lower value than in the previous year, according to the research firm (though it should be noted that 2021 was something of a high point). In 2021, mergers and acquisitions in the TMT sector were worth US$1.26tn, with 269 deals being worth $1bn or more, but the value of the deals dipped by a third to $841bn last year, when just 124 deals worth $1bn or more were completed. According to GlobalData, the 100 highest-value deals in the sector were driven by the cloud and internet advertising "themes". Priya Toppo, a thematic intelligence analyst at GlobalData, said: "Themes are important factors that will influence the present and future businesses and corporations. Businesses that invest in the right themes will succeed, while those that ignore the important themes fail… Big cloud deals announced in 2022 were Broadcom's [planned] acquisition of VMware for $69bn and Evergreen Coast Capital and Vista Equity Partners' acquisition of Citrix Systems for $16.5bn." Internet advertising, while also a "theme", accounted for much less activity – just $1.2bn worth of deals, with the most notable being Atoll Bidco's acquisition of Ocean Outdoor for $580m." In order of value after the two big M&A drivers of cloud and internet advertising were cybersecurity, big data, ecommerce, digital media, and social media. Toppo continued: "After a significant increase in both deal value and deal volume in 2021, deal activity sharply fell [in 2022]. The decline was most pronounced in the last quarter of 2022, which saw only 2,384 deals worth, in total, just $94bn. She concludes that "The TMT sector M&A outlook remains uncertain, with rising interest rates, volatile markets, and an economic slowdown likely to continue to depress the deal activity in the first half of [2023]."
But we have news of one deal at least… Vodafone has finally completed the sale of its 70% stake in Vodafone Ghana (aka GTCL, or Ghana Telecommunications Company Limited) to Telecel for a reported but unconfirmed sum of US$500m after it was held up by a lengthy approval process involving the African country's National Communications Authority (NCA). Telecel noted a month ago that the NCA had approved the planned acquisition following the submission by Telecel of a revised post-acquisition investment plan for expanded 4G coverage and the launch of mobile finance services. The Ghanaian government will continue to hold its 30% stake in the operator, which is the second largest in the country behind MTN Ghana, according to GlobalData. "The sale of Vodafone Ghana to Telecel Group is a further step in simplifying Vodafone's African portfolio," noted current Vodafone CEO Margherita Della Valle. Vodafone initially acquired its stake in GTCL in 2008 for about $900m.
As Oscar Wilde said of the overwrought and over-the-top description of the death of the character Little Nell in the 1841 novel "The Old Curiosity Shop" by Charles Dickens, "You'd need a heart of stone not to laugh." Now multiply that sentiment a thousandfold and cock an ear to hear the echoes of the guffaws and belly laughs that are the accompaniment to the 'dreadful' news that the sale of non-fungible token (NFT)-based "art works" have collapsed by 97% since January last year. According to data collated by BitcoinCasinos.com, the value of global NFT art sales this month has been just US$20.8m. How the mighty Bored Apes have fallen. Oh, dear, how sad… never mind. The announcement says it all very succinctly: "The crypto winter has definitely cooled collectors' appetite for digital artwork. The once booming NFT art market is down by nearly every trackable metric, with the number of sales and sales value deep below last year's levels." NFTs consist of nothing more than a few lines of code floating around in cyberspace and do not exist in any tangible or corporeal form. However, 'investors' who paid good (and real) money for utterly ephemeral assets (in now heavily devalued cryptocurrencies) while blithely ignoring the age-old warning of caveat emptor have lost big time. All the holders of NFTs can say with certainty is that they own the original copy of a digital file, while others living in the real world look on with pitying incredulity (or contempt). Why contempt? Because while the cost of creating an NFT ranges from $0.05 to $150, they have been sold for millions of dollars and then spectacularly lost their value as the hype-bubble burst. NFTs are a completely unregulated market where frauds and scams are commonplace. The volume of trading in NFTs has fallen 97% since January 2022. In February of the same year, the value of NFT sales in the so-called 'art segment' stood at $153.9mn. In March it collapsed to $46m and by September was down to $26m. In January this year, the value of 'art segment' NFTs was $18.5m. And as you'd expect, the number of unique buyers plunged from 25,000 last February to 5,139 as of last week. It is the same with unique seller numbers, they are down from 7,500 to 4,500 and falling. According to Jordan Yallen, the CEO of MetaTope, a Los Angeles-based tech company specialising in blockchain and Web3-based solutions: "The NFT market collapse can only be partially attributed to the overall crypto bear market or lack of knowledge and understanding of Web3. The real problem preventing new consumers from entering the market is the industry's failure to innovate beyond using an NFT as a profile picture on social media." That and a few more centred on deluded buyers and the destruction of investor value.
- The staff, TelecomTV
Email Newsletters
Stay up to date with the latest industry developments: sign up to receive TelecomTV's top news and videos plus exclusive subscriber-only content direct to your inbox – including our daily news briefing and weekly wrap.