UK tower provider to trial 5G Fixed Wireless Access in London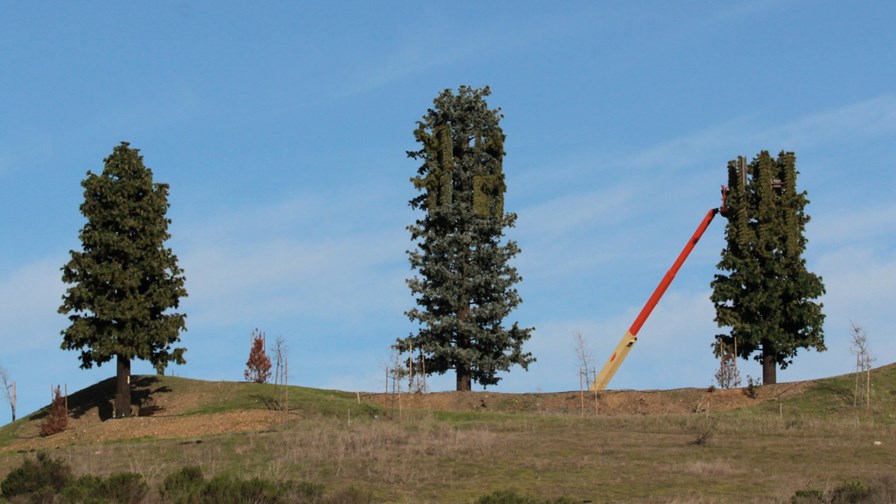 Arqiva to trial FWA at 28 GHz in London
Has partnered with Samsung for end devices
On paper, Arqiva is in a great position to pivot to a service provider role
In a recent TelecomTV video feature we asked which was the more desirable vision: Was it 5G as part of a complex interdependency with the fixed network where it provides the final drop to the device or user? Or was it 5G as a dominant 'end-to-end' architecture shouldering the responsibility for delivering both 'experiences' to users and high quality data services to 'things'? (see - Feature: Is 5G a metaphor for the future of the whole telecoms industry or just a mobile issue?).
Like nearly all "this or that" questions, the real answer is that it will likely be both (Admission: defining a midway position in what you hope will be an illuminating debate will almost always turn it into a snoozathon - so we left out the 'both' option).
As our video feature illustrates, it's becoming clearer that unlike the previous 'G's, #5 will be much more technology and business model-diverse. It won't just be the domain of the existing mobile telcos, but will drag in new players who will buy or share spectrum and infrastructure to meet particular needs. So the real answer to the question is that both approaches are clearly going to co-exist.
One of those needs turned 'killer' applications is likely to be Fixed Wireless Access (FWA). In the US in particular, FWA is seen as an enticing area (see - Google Fiber gets a new boss and shuffles some employees: is Radio Access on the way?). In Europe, where much effort and marketing money has and is being spent by converged telcos on very fast DSL as a stand-in for FTTH, there's understandably less enthusiasm to champion a radio application which, if successful, could cannibalise the existing broadband businesses.
But, as the song says, 'you can't always get what you want' and in a competitive environment if you don't do it, the likelihood is that someone else will step up and give it a go.
In the UK, that someone might turn out to be Arqiva, a telecoms infrastructure and cell tower business that today announced that it was aiming to get into the FWA business in the UK with the help of Samsung, with whom it's entered a technology partnership, and a tranche of 28 GHz spectrum it already owned.
It says it's undertaking the UK's first 5G FWA trial. While there have been several attempts at fixed radio services in the UK over the past 20 years or so, none have been particularly successful. This time?
London calling
The trial will take place in the second half of 2017 in central London and Arqiva claims its 28 GHz band is the standard - currently being used for 5G trials in the USA, Japan and South Korea.
Samsung is providing 5G base stations which will use "high-frequency mmWave (millimeter wave) spectrum and advanced technologies such as beam-forming, to provide high-density coverage and ultra-high-bandwidth connectivity to CPEs (or Customer Premise Equipment) installed in nearby locations."
On paper, Arqiva is in a great position to pivot to a service provider role. It already has much experience of running critical communications networks using its network of infrastructure assets, including mobile masts and street furniture over which much of 5G will be delivered by MNOs in the UK.
Arqiva says its assets and relationships leave it in a "strong position, alongside a number of our operator customers, to take the lead in shaping how this country prepares itself for the introduction of 5G."
Apparently its existing MNO customers - who currently view Arqiva as a 'neutral' facilities provider to them all - don't view FWA as a threat as it's targeting fixed connections rather than mobile consumers. In fact it's possible that the currently 'mobile only' operators - O2 and Three - could become partners with Arqiva to deliver their own complementary fixed broadband access services. Lately O2 has been talking up the role of 5G as an alternative to fibre while Three has acquired some 28 GHz spectrum via its purchase of FWA provider Relish last year which it could use to launch a similar service or perhaps throw in its lot with Arqiva.
Email Newsletters
Stay up to date with the latest industry developments: sign up to receive TelecomTV's top news and videos plus exclusive subscriber-only content direct to your inbox – including our daily news briefing and weekly wrap.