Phoenix sees Phase 2 of NFV begin - as ZTE signs up to the OPNFV Initiative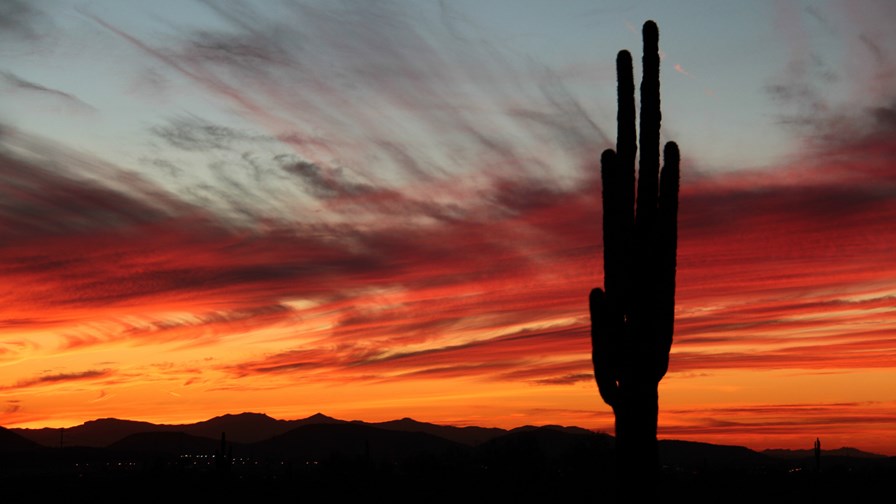 Just two years ago, NFV (Network Functions Virtualisation) first emerged as a nascent technology with the theoretical potential to revolutionise the ways in which the global communications industry might, years hence, conceptualise and build the networks of the future.
That future has arrived a lot quicker than even the most optically challenged of cockeyed optimists could ever have envisaged. NFV's meteoric rise and general acceptance by the industry world-wide has been little short of astonishing and Phase 1 of NFV's development is now complete.
Initially, Phase 1 was expected and planned to be 'pre-standards' problem-solving work based on contributions from the vendors and telecoms operator membership, however, it rapidly developed into something much more than that. As a result the ETSI NFV initiative has had its mandate renewed for at least a further two years and yesterday, here in Phoenix, Arizona, ETSI NFV 8 convened and Phase 2 of NFV officially began. Over the three days of the meeting delegates have to debate and agree upon some 40 new technical items and decide how to manage and prioritise all that work.
It's a tall order but NFV (and SDN) is on a roll and time is of the essence. The vital work of proving the validity of the concept (PoC) of NFV began in Phase 1 and will evolve into more formalised testing scenarios during Phase 2 as 'normative' work is conducted to enable interworking and and real, commercial deployments of NFV.
The three main challenges of NFV Phase 2
It is already evident that amongst the subjects to be addressed and solved during Phase 2, three major challenges will have to be addressed. The first is multi-vendor interoperability which is essential to prevent a repeat of what happened in the 'bad old days' where vendor lock-in prevailed. Telco operators (and there are 37 of them from across the globe currently represented in the ETSI NFV ISG) just won't go down that particular road again.
The second major challenge is standards and ensuring they are genuinely open. Again, telcos and service providers simply will not accept an Orwellian take on NFV (and SDN) where some open standards just happen to be more open than others.
Challenge 3 lies in the management of the virtual network in general and BSS/OSS in particular - whilst continuing to interwork with the huge legacy network that is already in place globally. The (as yet) unanswered question here is how will the ETSI NFV ISG solve this conundrum and what other standards initiatives might be involved?
ZTE adds its weight to support open NFV standards
Meanwhile, in what is most definitely a sign of the times, the big Chinese vendor, ZTE, has joined the OPNFV Project as a Platinum member.The company joins the other current Platinum members, including AT&T, Brocade, China Mobile, Cisco, Dell, Ericsson, HP, Huawei, IBM, Intel, Juniper Networks, NEC, Nokia Networks, NTT DOCOMO, Red Hat, Telecom Italia and Vodafone.
OPNFV is an open source project to the Linux Foundation and is focused on accelerating the evolution of NFV. It is establishing a carrier-grade, integrated, open source reference platform that industry peers will build together to advance the evolution of NFV and to ensure consistency, performance and interoperability among multiple open source components. It is expected to increase performance and drive efficiency, improve reliability, availability and serviceability, and also deliver comprehensive platform instrumentation.
Dr. Xianming Zhao, ZTE's CTO commented, "The market is embracing SDN and NFV, which opens doors for many opportunities for the industry to innovate and provide new services much faster. Industry-wide collaboration on an open NFV platform will allow us to address critical concerns upfront and build a common reference platform. This will establish an open ecosystem for NFV solutions based on open standards and open source software."
Margaret Choisi, the president of OPNFV, added, "The advent of SDN and NFV has brought about the biggest shift in networking in the past 20 years. To make the technologies successful, we need to collaborate to build a common foundation for the future of networks. We look forward to seeing ZTE take an active role in helping to make OPNFV and open source NFV successful."
Dick Chen, principal architect of the corporate CTO group of ZTE, will join OPNFV's board of directors, and Jun Zhang, radio network architect at the company ZTE, will join OPNFV's Technical Steering Committee.
Intel and HP explain how OPNFV can facilitate virtualisation in the network. Hear Sandra Rivera, Senior Director, Market Development, Intel and Prodip Sen, CTO, Network Functions Virtualization, Hewlett-Packard Co. in conversation with Martyn Warwick. How OPNFV can Facilitate Virtualisation in the Network.
Email Newsletters
Sign up to receive TelecomTV's top news and videos, plus exclusive subscriber-only content direct to your inbox.